Kiosk and Digital Signage (formerly Kiosk Solutions) is the leading technical resource for manufacturers, integrators, and deployers of self-service terminals and digital signage solutions. Discover industry news, insight and information for the kiosk, ePOS, wayfinding and DOOH markets.
​​ATTITUDE, QUALITY AND COMPLIANCE
The worst of Covid-19 may be behind us but it's left its legacy which will no doubt hang around for some time to come.
Retail, hospitality, health, education and customer engagement sectors have been radically altered by our changing attitudes and interactivity. Customer service quality is now placed at a higher priority than ever before and that means that ensuring process, regulatory compliance and reliability are increasingly important factors.
In this issue of KDS, we look at how to manage the pain points in the customer engagement team, to help reduce the customer effort. We examine why food and beverage processors should consider moving their quality control to the cloud to aid data analysis, expedite process and ensure compliance. In addition, we investigate how cafes and coffee shops can digitise their daily operation to eliminate blind spots, enabling the proactive control of critical processes.
We also feature a guide on choosing a device management platform for interactive touchscreens for the education sector and discover the benefits and cost-efficacy of touchscreen technology in your business.
Plus we delve into the outcomes of AI, and how it can benefit businesses and offer transformative human connection and collaboration.
Do you have something to say? What benefits do you think kiosks and digital signage offer businesses and their customers? You can contribute to Kiosk and Digital Signage magazine by getting in touch via editor@kdseurope.com.
I look forward to hearing from you.
Laura Vallis
Editor
KDS Europe
A round-up of some of the latest kiosk and digital signage news to hit the Editor's inbox.
A 2022 Guide to Choosing a Device Management Platform for Interactive Touchscreens
Interactive touchscreen displays are a great addition to every school's equipment wish list. Along with the growing market for interactive touchscreens, is a need for reliable device management solutions. Nadav Avni, Chief Marketing Officer at Radix Technologies looks at choosing a device management platform.
Six Benefits of Touch Screen Technology for Your Business
Ben Telford, Armagard, looks at six benefits of touch screen technology for your business, plus some tips for getting started in the most cost-effective way.
The Power of Cloud-based Quality Management
Jason Chester (Director of Global Channel Programs, InfinityQS) discusses four reasons why food and beverage processors should consider moving quality to the cloud.
Managing Pain Points in the Customer Engagement Team
The first order of business is to help your team reduce customer effort whenever possible. Lee Cottle, European Director, Playvox explains.
How Can AI Transform the Way we Collaborate and Connect?
AI can offer many benefits for human connections and collaborations. Rose Moody, Creative Director, VITEC, delves into the outcomes of AI and how it can benefit businesses.
How Cafes and Coffee Shops can Digitise to Ensure they Stay Compliant and Safe
For all organisations in the catering industry, embracing digitisation in daily operations will eliminate compliance blind spots and enable you to proactively control your critical processes. Sam Roberts, Sector Director at mpro5 discusses.
Promotions, organisational changes and new recruits across the kiosk and digital signage industry.
KDS 2021 has been postponed until the new year. Recognising the complexities for international exhibitors and visitors testing and quarantining, the organisers have reluctantly decided to postpone KDS 2021 until the new year.
KDS 2021 is a fantastic opportunity for integrators and manufacturers of self-service technology and digital signage to reach those involved in its deployment and management. KDS 2021 is the destination where markets and people come together to collaborate, learn and do business.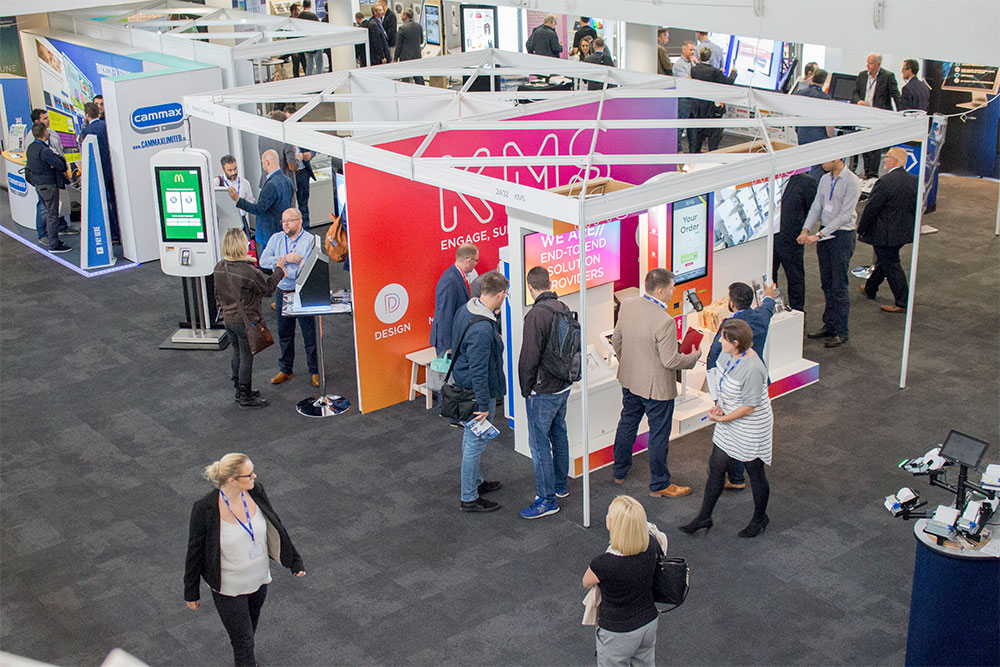 We offer unparalleled opportunities to help you meet and generate new business leads with key decision makers with real projects from across the kiosk and digital signage market. We can also offer you a range of sponsorship and partnership packages to help maximise your brand awareness and reinforce your brand and market position.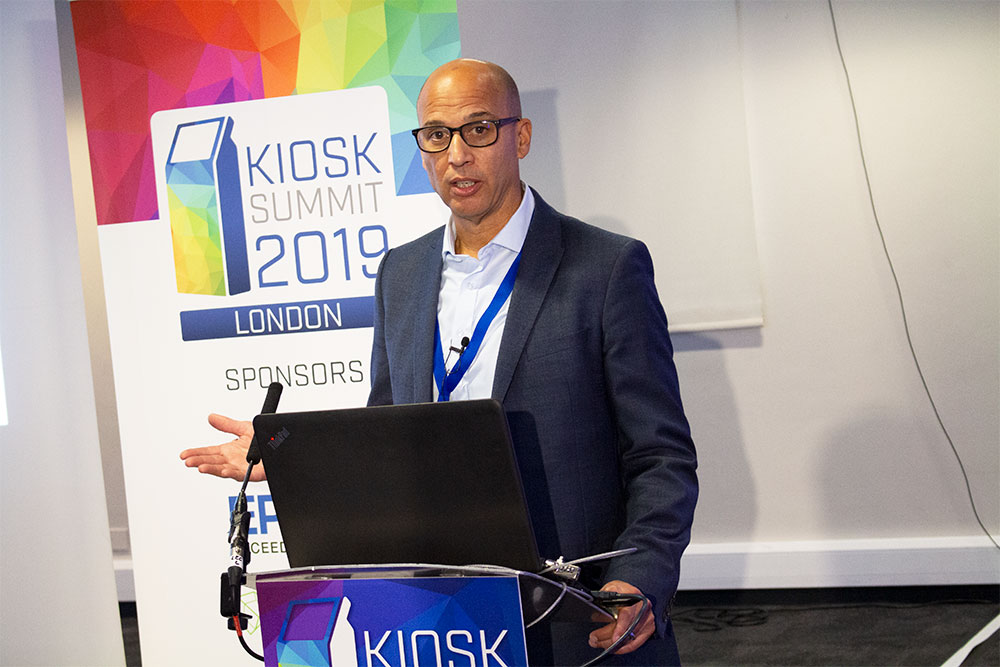 We are currently accepting speaking proposals for KDS 2021. Speaking sessions can cover technical expertise, products, services, market insights and research, case studies and innovative solutions, or expert opinions on key and emerging issues facing the industry today. Would you be willing to share your knowledge, products, services, or market insights with our highly engaged audience?