KDS Summit is back. This year's event will take place on 21 November at Business Design Centre in Islington.

Previously known as Kiosk Summit, KDS Summit is Europe's only dedicated event for the kiosk and digital signage industry. It's the place to interact with the key players in the sector, catch up with current suppliers and make lucrative contact with new ones. As with previous events there will be a full programme of educational sessions and seminars and opportunities to network and discover the latest products, applications and solutions in customer engagement technology.

"We're delighted to be back – and we hope this year will be bigger and better than ever," says Greg Ward, Abacus Communications publisher and KDS Summit organiser, "After a hiatus on live events, it's fantastic to be able to bring everyone together again."
See what's new in the industry and stay up to date with latest innovations
Catch up with your current suppliers and meet new ones, all in a single day
Establish high quality leads and meet potential buyers face-to-face
Find ways of saving money and developing your business in a rapidly growing industry
Witness the launch of new products and services directly to the market
Find new business partners and network with your customers and other exhibitors
KDS Summit is a fantastic opportunity for integrators and manufacturers of self-service technology and digital signage to reach those involved in its deployment and management. KDS Summit is the destination where markets and people come together to collaborate, learn and do business.
Attracting decision-makers from around the industry, KDS Summit is the most effective event for you to launch your products and services to a targeted audience and present your technical, technological and resource capability. KDS Summit brings together the core sectors that make up the global kiosk and digital signage industry, including: kiosk, self-service, EPOS, digital signage and wayfinding serving retail, hospitality, public and corporate buildings, transport, venues and more.
We offer unparalleled opportunities to help you meet and generate new business leads with key decision makers with real projects from across the kiosk and digital signage market. We can also offer you a range of sponsorship and partnership packages to help maximise your brand awareness and reinforce your brand and market position. Our experienced sales teams can assist you in finding a solution that meets your core objectives and your marketing budget. Please note that exhibition space at KDS Summit is available on a strictly first come first served basis and stands sell fast.
Our attendees and delegates are buyers, suppliers, integrators, architects and AV professionals. They work in a wide variety of industries including tourism, retail outlets, FMCG operations.
Our target visitors include those from airports, museums, cinemas, bars, shopping malls, parks, exhibition centres, hotels and other venues that require wayfinding or self serve kiosks. Buyers and collaborators from the UK and Europe are invited to attend the event.
KDS Summit puts you face-to-face with an audience of key decision-makers and buyers in search of new partners and suppliers.
Meet senior stakeholders from across the kiosk and digital signage industry including fintechs, banks, retailers, kiosk operators, startups, consultants, government officials and industry regulators.
44% SENIOR MANAGEMENT ROLES
CEOs, CTOs, FEOs, MDs and Founders
Retail, Sales and Marketing Directors
Heads of Business Development
Heads of Digital Self Service
Heads of Procurement
Heads of Operations
Retail Business Consultants
Research Consultants
Commercial, Digital Marketing and E-commerce Managers
Business Development Managers
Project and Account Managers
Software Managers
Procurement Managers
Sale Managers
Helpdesk Managers
Research Associates
Software Engineers
Workshop Engineers
Software Designers
Industrial Designers
PAST EXHIBITORS & SPONSORS
PAST EXHIBITOR TESTIMONIALS
BECOME AN EXHIBITOR OR SPONSOR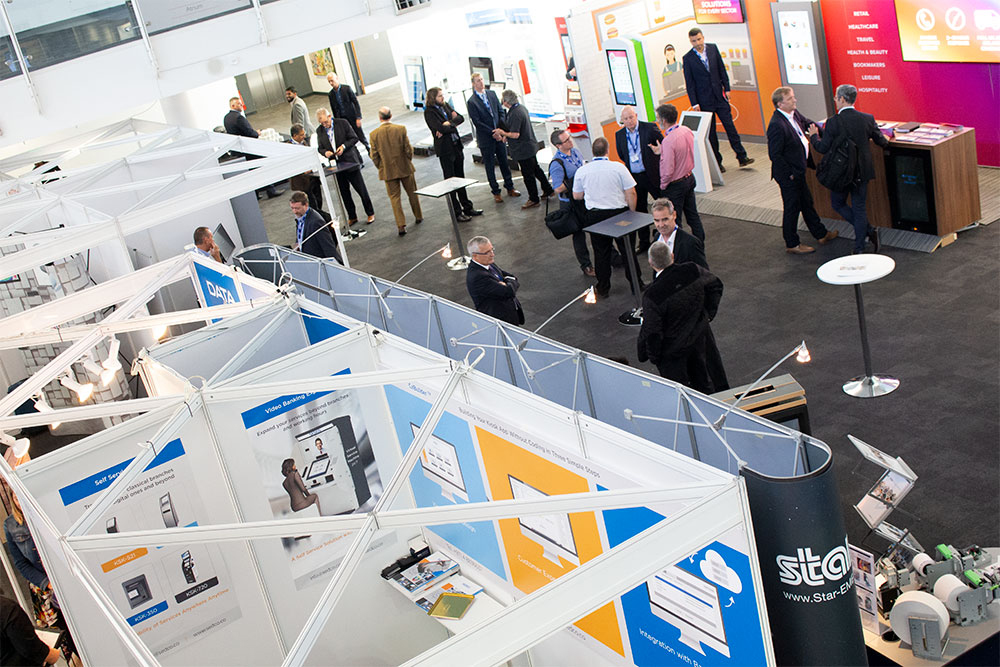 KDS Summit will have a whole day of informative and engaging seminars on the key themes impacting the kiosk and digital signage market. These will be delivered by industry experts.
The agenda has been extended to include the digital signage community. With this addition we are able to offer exhibitors and attendees a comprehensive picture of the customer engagement digital landscape faced by a wide range of verticals including kiosk, self-service, EPOS, digital signage, wayfinding serving retail, food service, public and corporate buildings, transport, venues and more.
The previous show featured five expert speakers sharing their insights on the most pressing topics and challenges facing the industry. Keep an eye out for the conference programme and speakers which are constantly being updated.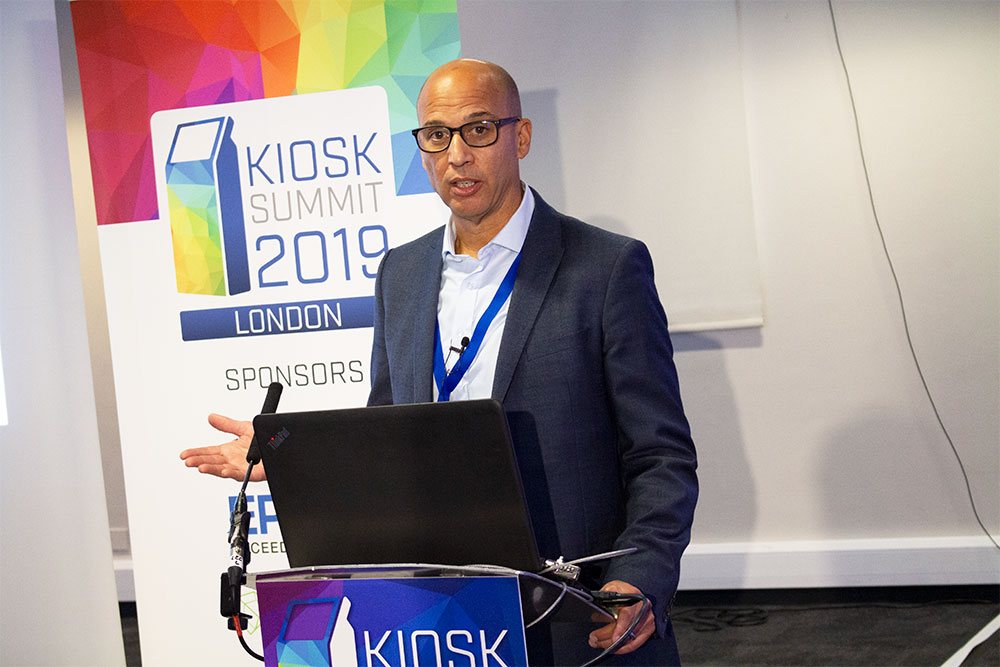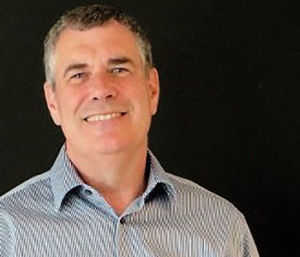 GRAEME DERBY
DIRECTOR AT PYRAMID COMPUTER GMBH
THREE GOLDEN RULES FOR ANY KIOSK DEPLOYMENT
In the presentation we will identify the 'Three Golden Rules for any Kiosk Deployment' and then outline the practical issues to be considered. Finally, It will highlight some examples of good practice and show a couple of poor deployments which gave kiosk development a bad name. WATCH SEMINAR VIDEO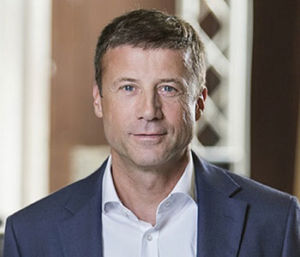 HANS-PETER NÜDLING
CHIEF STRATEGY OFFICER AT POSIFLEX GROUP
EMPOWERING THE SELF-SERVICE ECOSYSTEM
As more organisations take advantage of self-service kiosks as part of a broader digital and customer experience (CX) strategy, the orchestration of this strategy is becoming a significant business challenge. Connecting and monitoring multiple devices, including kiosks, across a digital ecosystem requires integration. Enabling AI-capabilities within this ecosystem for CX enhancement adds another layer of complexity. A full solution stack that integrates the application layer with the digital ecosystem and IoT remote monitoring can help solve this challenge and empower organizations with greater efficiencies and stronger performance.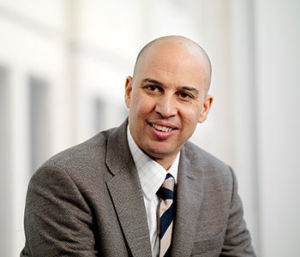 DR BERNARD PARSONS MBE
CHIEF EXECUTIVE OFFICER AT BECRYPT
SECURING DIGITAL TRANSFORMATION. TRENDS – CHALLENGES – INNOVATION
Interactive kiosks have become an everyday part of our lives from self-service transactional POS systems through to information points, ticketing systems and biometric stations. Ongoing software innovation is vital in an age that continues to demand additional requirements from enhanced security for resilience and compliance, improved customer experience and more efficient solution manageability.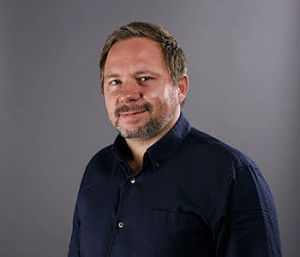 PETER THOMPSON
DIRECTOR AT IMAGEHOLDERS
THE SELF-SERVICE REVOLUTION. WHY KIOSKS ARE ONLY PART OF THE SOLUTION
Self-service technology is on the rise everywhere, driven by the machine/human interface. Multiple vertical markets are harnessing this revolution to deliver better customer service and drive revenue. But kiosks are only part of the solution!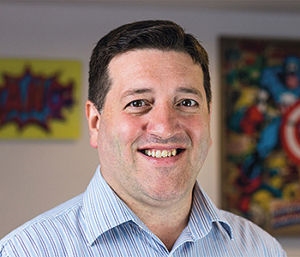 NEIL FARR
DIRECTOR AT ACQUIRE DIGITAL
FINDING YOUR WAY THROUGH INTERACTIVITY – USING DIGITAL WAYFINDING SOLUTIONS TO ENHANCE YOUR CLIENT EXPERIENCES.
With the increasing interest in digital interaction, wayfinding has become a hot topic for use in retail spaces, smart city, hospital and travel locations. Learn how the technology can be used beyond the kiosk, and how the kiosk itself can be used to generate revenue in unexpected ways. Acquire Digital's rollouts of their wayfinder solution has given them interesting insights into the technologies, pitfalls, and unique requirements of a successful digital wayfinding solution.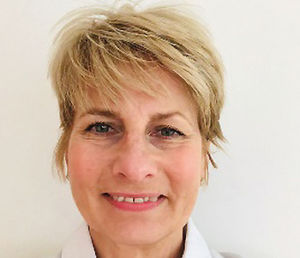 LYNNE COLGAN
RETAIL BUSINESS CONSULTANT AT NCR
FRICTIONLESS COMMERCE: WINNING IN THE AGE OF NOW
We are moving ever faster forward towards a retail revolution that is combining physical stores with the digital world.  How do we replace today's high cost tactical experience with a fully flexible checkout? How do retailers continue on their Store Transformation journey towards a future of convenient checkout options to match shoppers' needs and desires?  I will explore some examples of how the revolution is enabled and how we can remove some of our current roadblocks with solutions that move us towards a better customer experience.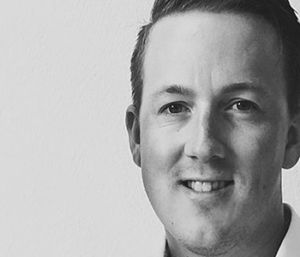 DEAN WARD
FOUNDER/CTO AT EVOKE
THE NEW RETAIL LANDSCAPE – THE CHALLENGES AND OPPORTUNITIES OF DELIVERING EXCELLENCE AND CUTTING THROUGH THE HYPE.
Exploring the opportunities businesses face when integrating interactive digital systems, maximising their return on investment and avoiding the common pitfalls. WATCH SEMINAR VIDEO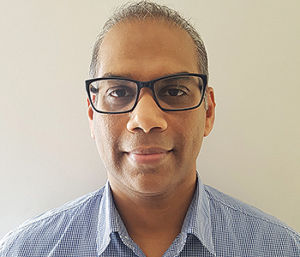 DR. FARHAAN MOHIDEEN
STRATEGIC PRODUCT PLANNER AT INTEL CORPORATION
CITY ENGAGEMENT WITH PUBLIC KIOSKS
The influx of people to cities are increasing demands on infrastructure and security at levels previously unseen. Major cities across the world are looking to increase their efficiency and provide an environment that is welcoming, with public services accessible with ease and private businesses being promoted, ensuring the public a safer and more pleasurable experience. Public Kiosks are starting to appear in city streets and there is a growing number of services being deployed to make the public interaction with the city more efficient.
Intel and their partners are working towards providing solutions to smart cities. One such solution is the varied services that can be deployed on public kiosks, which could include surveillance, wayfinding, environmental sensing and many more. The session showcases how Intel is working with their partner LG MRI to bring such solutions to life through the Intel® IoT Market Ready Solutions Program.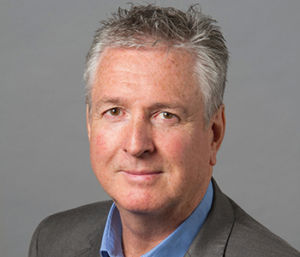 DAVID SPRATT
HEAD OF BUSINESS SYSTEMS SALES AT EPSON EUROPE
MAXIMISING USER EXPERIENCE FOR CUSTOMERS AND SERVICE PROVIDERS
With the increasing preference for millennials to self-serve, the proliferation of kiosks offers opportunities to drive efficiencies at the point of service or transaction. David will explore how the kiosk itself can also be enhanced to provide the best user experience for both the customer and the service provider.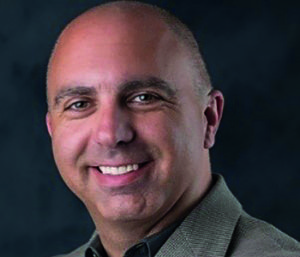 KRIS BARTEL
VICE PRESIDENT AT ZIVELO
THE SELF-AWARE ENVIRONMENT: A HISTORY OF HOW RESTAURANTS, STORES, HOTELS, AND SPACES HAVE INTEGRATED DIGITAL INTO THEIR EXPERIENCES AND WHERE IT'S HEADED
Taking the most important aspects from the early days of Retail Innovation at eBay and deployments of self-order kiosks at one of the world's largest QSR's, Kris Bartel will share key insights into understanding how to deploy public computing as well as the history and predictions for Artificial Intelligence.  Come and learn about key tactical steps you can take today to start your journey to a beautiful customer experience in the future.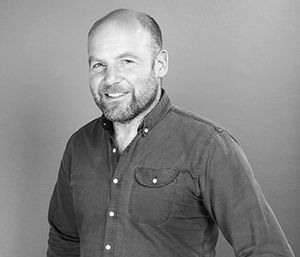 ADRIAN THOMPSON
CEO AT IMAGEHOLDERS
RE-EMPOWERING STAFF
With every new wave of technology, there is a perceived fear of machines taking away jobs. But kiosks can re-empower staff and provide them more opportunities to provide an exceptional customer journey. Adrian Thompson discusses how kiosks aren't just for customers, but for staff too. WATCH SEMINAR VIDEO
BECOME OR SUGGEST A SPEAKER
We are currently accepting speaking proposals for KDS Summit.
Speaking sessions can cover technical expertise, products, services, market insights and research, case studies and innovative solutions, or expert opinions on key and emerging issues facing the industry today. Would you be willing to share your knowledge, products, services, or market insights with our highly engaged audience? Or do you know someone that could?
Speaking opportunities are also available to KDS sponsors.
If you would like to speak at the event please email our events team on enquiries@kdseurope.com or telephone: 01483 685 055
We are currently accepting suggestions for topics for KDS Summit.
Do you have industry-centric questions for which you would like answers or solutions? Can you suggest a subject for a panel discussion? Is there a business leader or technical expert you are keen to hear from?
Why not put forward your stories and insights, technical know-how and opinions that challenge the status quo?
If you would like to suggest a topic for the event please email our events team on enquiries@kdseurope.com or telephone: 01732 897 452
DRIVING
The Business Design Centre is located outside the congestion charge zone on the A1. SatNav Postcode: N1 0PW
PUBLIC TRANSPORT
The nearest tube station Angel (Northern line) is a five minute walk away, allowing travel to Central London within minutes. Just a little further in the opposite direction is Highbury and Islington, with underground and overground connections.
There are many bus stops near the venue which cover several routes in and around London.  Visit the journey planner at the Transport For London to plan your trip.
CYCLING AND CYCLE STORAGE
There are several Santander Cycle Hire stations located in Islington should you wish to rent one Book Now. If you have your own bike, free secure cycle storage can be provided in the onsite car park.
FROM OUTSIDE THE UK
Getting to the venue from outside the UK is an easy and stress free option, with Gatwick and Heathrow and Stansted being the closest London airports. Accessing the Business Design Centre from the airport can be done through the express train service from Gatwick, Heathrow and Stansted that run regularly throughout the day into Central London.
Upper Street Car Park

Located next to the Business Design Centre and Hilton Hotel

With 250 spaces all undercover

Facilities for disabled and electric vehicle charging

Open 24/7 with full CCTV and on site security

Free bicycle parking

Maximum height 1.9m

Pre-bookable (booking fee applies)
If you are looking to book a London hotel, we have put together a unique HotelMap with our friends at HotelMap.com. This map actually connects to each hotel's reservation system, showing you live availability to ensure that you always get the best special offer deals. The prices shown on HotelMap are per room and you will always pay the hotel directly, usually on check-out.
FREQUENTLY ASKED QUESTIONS
What are the show dates and opening hours?
Does it cost for me to register as a visitor for the show?
It is free to attend, subject to our terms and conditions.
Will I be able to print off my visitor badge at the venue?
We have a reception desk at the front of the show where we will print off your badge at the venue.
Will I be able to print off my visitor badge at the venue?
We have a reception desk at the front of the show where we will print off your badge at the venue.
Is the Conference Programme free to attend?
All the sessions are free to attend. We advise that you arrive at least 10 minutes before the session is due to begin, to ensure that you get a seat in the theatres.
Will there be Wi-Fi inside the exhibition halls?
The exhibition hall is Wi-Fi enabled.
How do I find my way around the exhibition?
Show guides are available at reception upon entering the show and will include information on all exhibitors and the seminars / pannels / workshops that are running on the day.
Is there a cloakroom at the show where I can leave my bag?
Yes, we will be providing a cloakroom at the show for you to store your belongings and this will be located opposite the reception desk at the entrance to the show.
How do I get to the Business Design Centre?
For everything you need to know about the venue, as well as accommodation and travel requirements please see the location section, we recommend using the London Underground system to Angel tube station, which is 5 minutes walk from the venue.
What are the show dates and opening hours?
How do I book a stand?
Please get in contact with us via our exhibitor contact form. We will then get back to you as soon as possible to talk through some options for you to maximise your ROI from exhibiting at the show.
How do I register my staff for the exhibition?
You will be sent a link to register your staff for exhibitor passes along with your exhibitor manual.
How do I access information about the show?
The Exhibitor manual will be emailed to you in advance of the event and will include information on stands and the facilities available to exhibitors.
When can I enter the exhibition hall?
Setup is available the evening before the show and prior to the show opening, times and access information will be in the exhibitor manual.
Is there Wi-Fi inside the hall?
Yes, but it is highly recommended that you order an upgraded private internet connection for your stand via the Exhibitor Manual, as the Wi-Fi is public and only strong enough to send and receive emails. Alternatively we recommend that any demo units be configured to operate offline prior to arrival at the show.