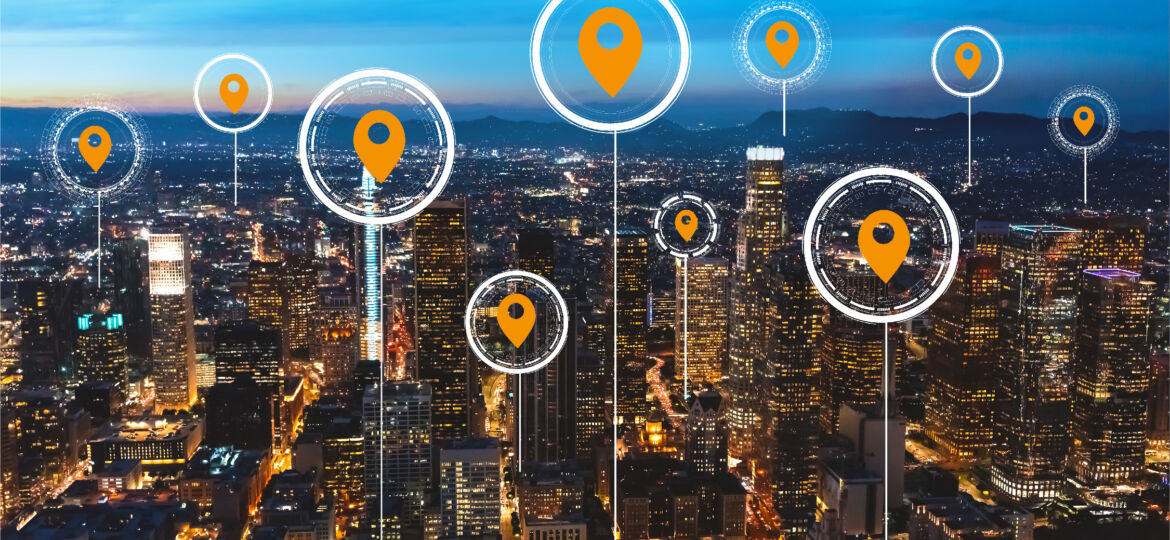 After running NV3 Technologies, a charging kiosk company for 10 years, co-founder Ryan Doak shifted to pursue an opportunity in the kiosk and digital signage space in early 2020. Little did we all know that 2020 would hold some rather large hurdles for the industry as a whole.
Doak founded Tecastic, Inc out of Baltimore, MD – a technology company focused on brand strategy and data analytics. Despite the closing of businesses, Tecastic has been able to have numerous conversations and lay the groundwork for 2021 with large shopping centres, property managers, universities and stadiums across the country. Many industries may be closed for business but are very busy focusing on the strategic plan for when the US re-opens in 2021.
We believe that it comes down to data. Proximity sensors that monitor traffic in the vicinity of kiosk and digital screens is one way to collect data. The sensors can be tied in with geospatial data to provide further insights into the demographics and behavioural patterns of individuals. Although COVID has made for a difficult year it has clearly shown that your brand strategy must have a trackable ROI with real data points. Many companies have been using geofencing technology for years. Where proximity sensors stand apart is in multi-floored buildings and facilities with spotty cell service. Most proximity sensors will monitor devices within a 100ft radius and report real-time data inside of a dashboard. Covid-19 has allowed for conversations to happen with key individuals in industries that are typically too busy. As companies start to come back in 2021 they will be much more conscious of their marketing and advertising spend. It will be important to represent your brand correctly and to track the results of every campaign.
Manufacturing of hardware overseas has been able to continue and warehouses are filling up with kiosks. Will this increase in supply will affect pricing in 2021? It may prove to be an opportunity for companies to implement additional hardware at a reduced price and still maintain budgets. This may allow brands to have a greater impact at a reduced price. Some US manufacturers have been able to continue to operate as essential businesses throughout the pandemic. It will be interesting to see how US manufacturers fare in comparison to the number of units imported from overseas manufacturing facilities that have inventory stockpiled. But what about those tariffs? As of December 2020, the President-elect is expected to retain the Trump tariffs on Chinese goods, which will also play a role in the importing of hardware.
Many digital signage companies rely on SaaS subscriptions to support their businesses and when their customers had to shut down that revenue stream was lost. Many screens then went blank and in-turn digital signage companies had to close. Covid-19 has highlighted industries that have required an increase in messaging such as hospitals, essential businesses, houses of worship and private schools that have remained open albeit with restrictions. The digital screens have allowed for the communication of policies that are ever changing and important messaging from corporate leaders. There is an increase in enquiries for signage in 2021 that will focus on branding and effectively communicating to their audiences. By leveraging the real-time traffic monitoring inside of the dashboard brands are able to determine if screens are properly located.
Covid-19 has affected the way we interact with kiosks and digital screens. Kiosks that host a touch screen for interaction have been at the forefront of many conversations in 2020. Touch screen technology has shifted to feature screens that respond without actually touching the screen. Other tech provides maps for wayfinding to be pushed to your mobile device. We have also seen a lot of UVC being implemented to disinfect surfaces. Unfortunately, some manufacturers promote UVC but in reality, the light is just LED and has no disinfecting properties. We have even seen antimicrobial films that are used in the food services industry appear on kiosks on surfaces.
In summary 2020 has been a challenge for many industries and the businesses that make up the kiosk and digital signage markets. We believe that a lot of valuable lessons have been learned and that in 2021 hardware will be readily available at a reduced cost due to excess inventory. Brands will be more guarded of their marketing dollars and demand data to support their brand strategy, marketing and advertising campaigns. We live in a world where fake news is prevalent, and it should have no place in brand strategy. As you re-open your businesses provide a quality product to your clients and support your clients with trackable data to ensure a ROI and a happy customer.