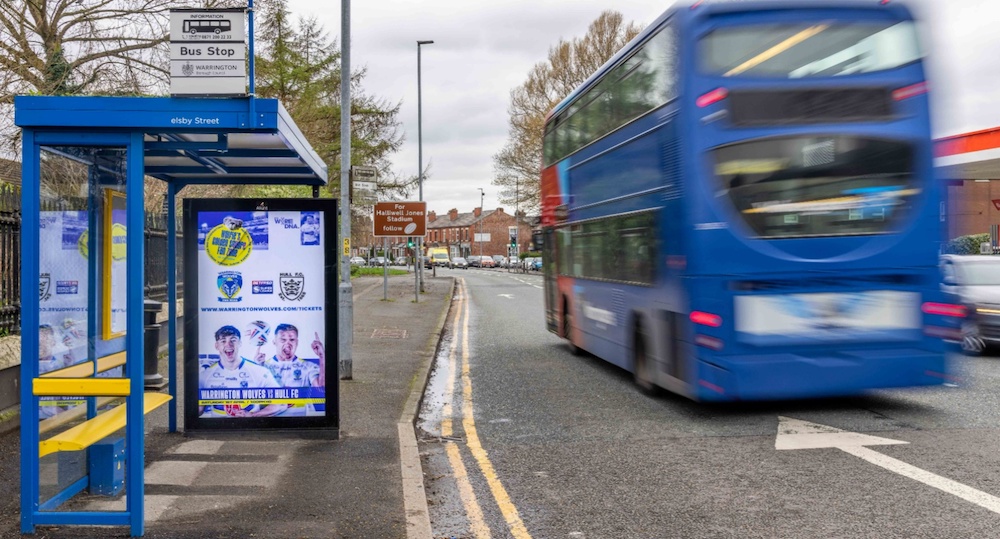 A new anti-vandalism screen enclosure for bus shelters, created by Saturn Visual Solutions, has been shortlisted in the 2023 AV Awards in the category of 'Support Technology of the Year'.
Saturn Visual Solutions created a new design for D6 single- and double-sided bus shelter screen enclosures which would improve their resilience and make maintenance easier, while keeping a sleek, modern look/feel.
The new enclosures, which are designed to protect 85in high bright, roadside advertising screens, have proven to be highly effective in preventing screen damage, with a 100% success rate to date.
The new design has also improved safety for installers/engineers by making screens much easier to access.
Saturn's CEO, Chris Welsh said, "This new enclosure design has the potential to save out-of-home digital media owners and their insurance companies hundreds of thousands of pounds every year.
"Our custom screen enclosures design team not only developed and produced a product that really works, they did it in half the time of a standard enclosure design project, and with a minimal carbon footprint.
"I'm thrilled that our team's work is now being recognised around the world and we look forward to helping more DOOH companies use our enclosures to solve this common problem."