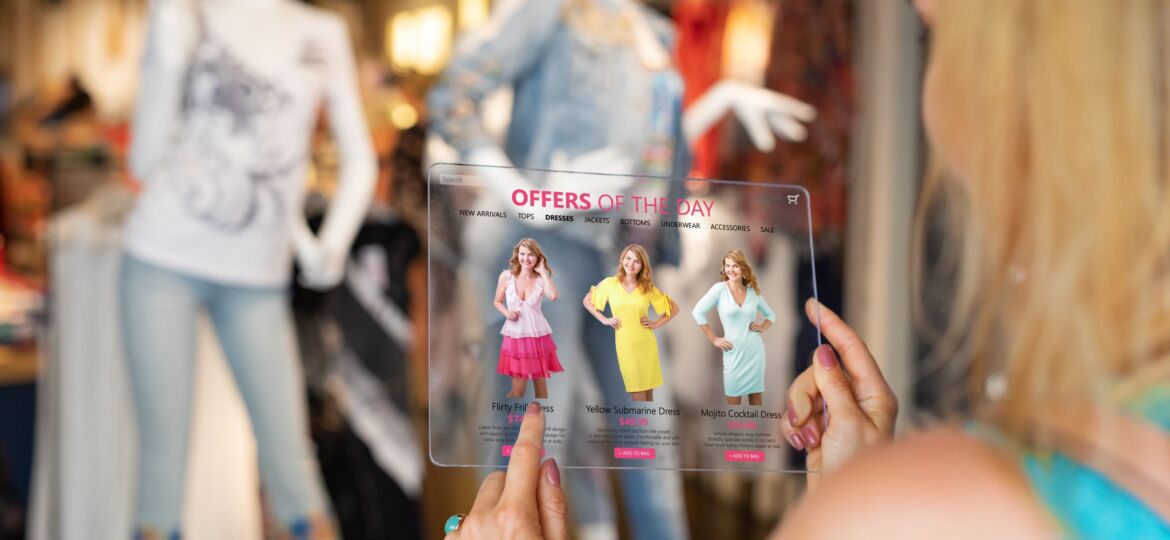 Tim Matthews
Senior Product Manager B2B
Vestel
www.vestelvisualsolutions.com/
From sustainability to transforming the retail sector as we know it for the post-Covid consumer, Tim Matthews, Senior Product Manager B2B, at Vestel gives his AV predictions.
1.) Green signage will be critical for 2022 and beyond
COP26 has made it clear 2022 will be a key year for sustainability, as companies come under increasing pressure to substantiate their green credentials and commit to achieving government climate goals. The digital signage market is no exception. Businesses need to realise where they fall short of sustainability and look for ways to improve. For digital signage vendors, it's mainly the energy consumed to power screens and non-recyclable polystyrene packaging. 2022 is the year for these solutions and this will allow green signage to truly take off.
Pro AV equipment is now required to conform to energy-related products (ERP) rules on energy consumption and power. On top of this, we all have a collective responsibility to reduce how much energy our products use. A move in the right direction here will be to install ambient light sensors that measure outside lighting conditions and automatically adjust the brightness of the screen accordingly. This will ensure that screens don't waste energy running at a higher brightness level required at night. Another trend that will help the industry achieve these energy-saving objectives will be proximity sensors. These allow the screens to only display content when an individual is close and prevents digital signage from using power unnecessarily when no spectators are nearby. These are small changes that have little impact on customer experience, yet they make a big difference in the environmental question.
The detrimental impact of plastic packaging on the environment is more widely established: it spends years at landfill sites damaging habitats and releasing harmful chemicals. We have seen more and more interest in sustainability from both end-users and retailers in the past few years, particularly through the growing request for sustainable cardboard packaging to replace traditional expanded polystyrene (EPS). 2022 will be the year digital signage vendors make strong moves to reduce its use once and for all. It can and should be done. We are able to successfully package digital signage solutions in cardboard only that is much better for the environment. 2022 will see a significant transition to truly green packaging.
2.) Digital Signage and DOOH will transform the retail sector as we know it.
Digital Signage will rise to meet the demands of the post-Covid consumer
The retail sector has changed forever and elements of what makes a good shopping experience are being redefined. Pre-Covid consumers may have prioritised ease and comfort, but as Covid restrictions continue to evolve and change, safety is top of the agenda for many. Retailers have a social responsibility to relieve these anxieties. Here, the applications of digital signage in a post-Covid era become clear – to remind shoppers of the ever-changing government instructions, signpost the direction of traffic to ensure people are navigating through the store in a safe one-way system, and provide store numbers in the shop windows so shoppers can make informed decisions on whether to enter.
The next step would be the installation of in-store sensors that communicate with digital screens enabling greater accuracy of footfall reporting. This digital technology will allow shoppers to make informed decisions based on the real-time information that retailers can now provide, therefore ensuring the retail experience moves in line with changing priorities in 2022.
Experimental and interactive retail will help stores to gain a competitive edge
Customers are increasingly expecting a more personalised experience in most items they consume. To meet these demands businesses must realise the future is experimental and interactive retail. Trigger-based content is a great example of how companies can gain a competitive edge. This entails digital signage content changing based on customer proximity to the product. The customer can pick up a product and all details will be digitally displayed simultaneously. Then, once it is put back down the screen will revert to the standard messaging program. In addition, software, hardware and audio will form a perfect trio to immerse consumers in the products that surround them and make their shopping experience truly unique. 2022 will be the year retailers start to gain a competitive edge through these digital experiences.
DOOH will become increasingly tailored and help to revive in-store shopping
To push the capabilities of Digital Out of Home marketing (DOOH), the next step for businesses will be to utilise targeted advertising in-store, with audience measurement and demographic analytics enabling them to tailor messaging depending on who is looking at the screen.
Similar to how advertising works on the web, DOOH will personalise content and as a result direct consumers to products they may not have purchased otherwise. Convenience is increasingly influencing customer decisions and real-time information could make the difference between a sale or no sale. As more and more customers switch to predominantly purchasing online, this will allow retailers to create an engaging interactive experience and revive in-store shopping.