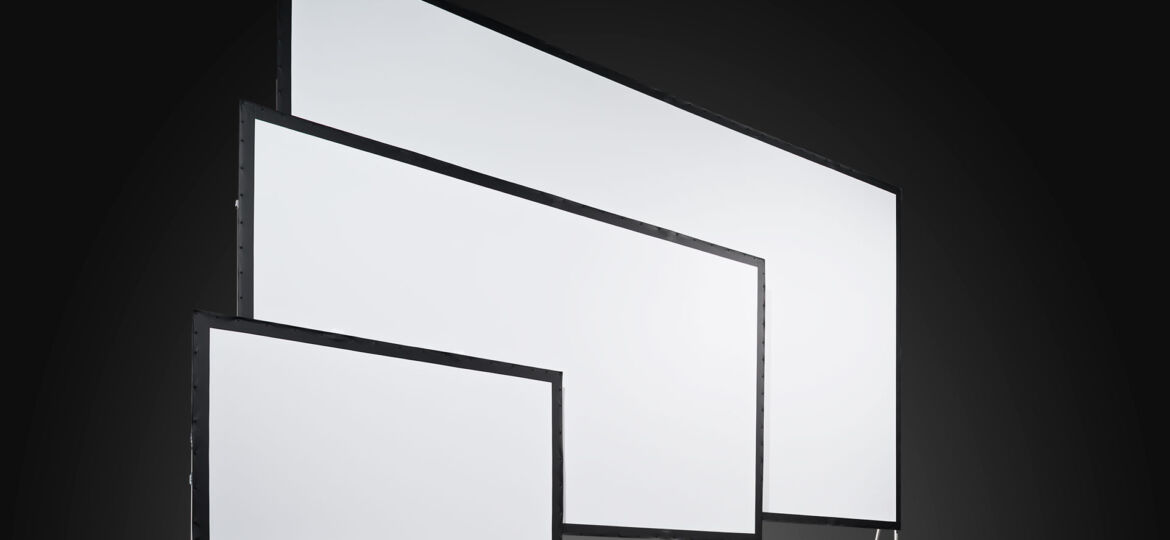 AV Stumpfl has presented their award-winning projection screen systems and new PIXERA v1.8 media server software at this year's InfoComm.

In addition to informing booth visitors of their latest product developments in the area of ALR (ambient light rejecting) screen systems, AV Stumpfl also presented their AT64-SHIFT screen system legs.
With this ingenious product, it's possible to assemble a large mobile projection screen in a matter of minutes and to adjust its height in just a few seconds.
AT64-SHIFT projection screen legs are compatible with all mobile AV Stumpfl screen systems.
As an added visual treat, AV Stumpfl's popular screen design product, Fullwhite was also shown at InfoComm. Fullwhite is a favourite with international designers, due to its' depthless and borderless appearance that makes projected images appear to float in mid-air.
Another highlight of the AV Stumpfl booth was the brand new PIXERA media server system version 1.8, shown to a wider audience for the first time at InfoComm.
One of the key additions to the popular media server system is the introduction of a new show control solution called PIXERA control.
This distributed integration and control framework empowers users to seamlessly host new functionalities within PIXERA and to control all aspects of an extended project environment. Anything a user creates and integrates can be distributed across the connected systems and shares itself.
Third-party systems can communicate directly with the PIXERA API via dedicated "modules", as in the case of Beckhoff automation technologies.
The PIXERA control integration with Smart Monkey's ISAAC Workspace, which provides a unified programming and front-end client interface for pro-AV installations, was of particular interest to InfoComm visitors.
ISAAC events can be created and synched with the ISAAC calendar directly from within the PIXERA control interface. It is even possible to pass variables to ISAAC and create a UI that can then be displayed right within ISAAC Workspace.
As well as offering updated and enhanced timeline controls, PIXERA version 1.8 also opens the doors wide for realising virtual production setups that feature XR (extended reality), AR (augmented reality) and/or MR (mixed reality) components.
One key development in this context is "resource as compositing".
This new workflow feature empowers PIXERA users to employ and interact with 3D worlds originating with other software environments (e.g. Unreal, Unity, Notch) in a simple and extremely effective way.
Navigating inside the preview, editing perspectives inside the virtual world and a host of other functionalities are now all possible by using familiar PIXERA tools.