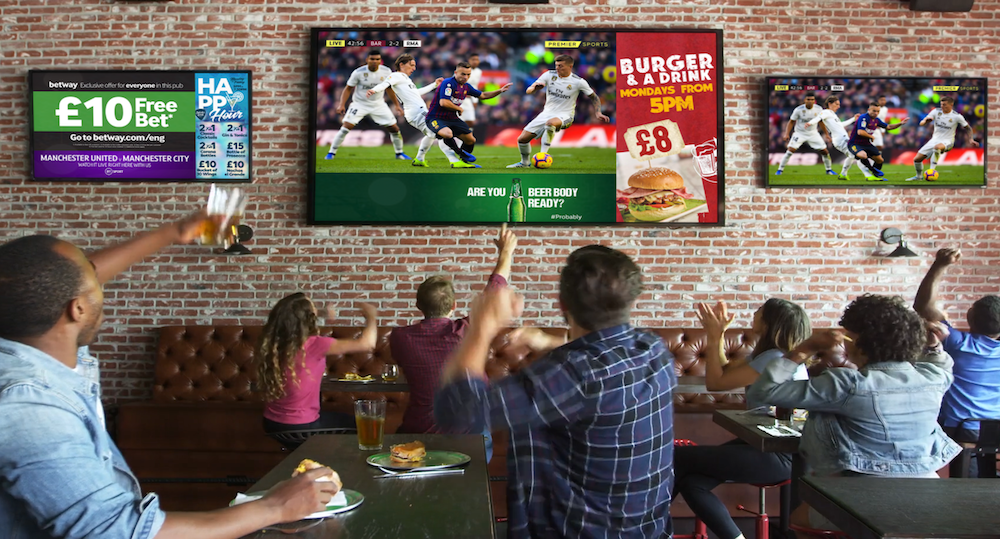 beIN SPORTS has chosen Screach to deliver its entertainment sports coverage across Australia. 
beIN SPORTS holds the exclusive Australian broadcast rights to more than 1000 elite football matches a year. 
Screenreach is a UK-based technology company that enables commercial premises to get maximum value from TV screens with its cloud-based Screach platform, which allows venues to live stream HD sport broadcasts, and create bespoke, audience-specific adverts for their screens. 
Accessed via a free TV app that aggregates content from all providers, Screach is available in 157 countries worldwide and requires only a broadband connection to run on a venue's existing smart TVs. The app aggregates live sports channels and gives venues access via subscription to HD-quality broadcasts that increase both footfall and sales. 
Sports rights owners and holders can use Screach as an OTT alternative to conventional broadcast infrastructure, allowing them to sell subscriptions directly to any venue consuming their content.
"Our partnership with Screach now gives licensed venues across Metro and Regional Australia instant and frictionless access to our premium football, tennis and rugby content," said Mike Kerr, MD of beIN ASIA PACIFIC.