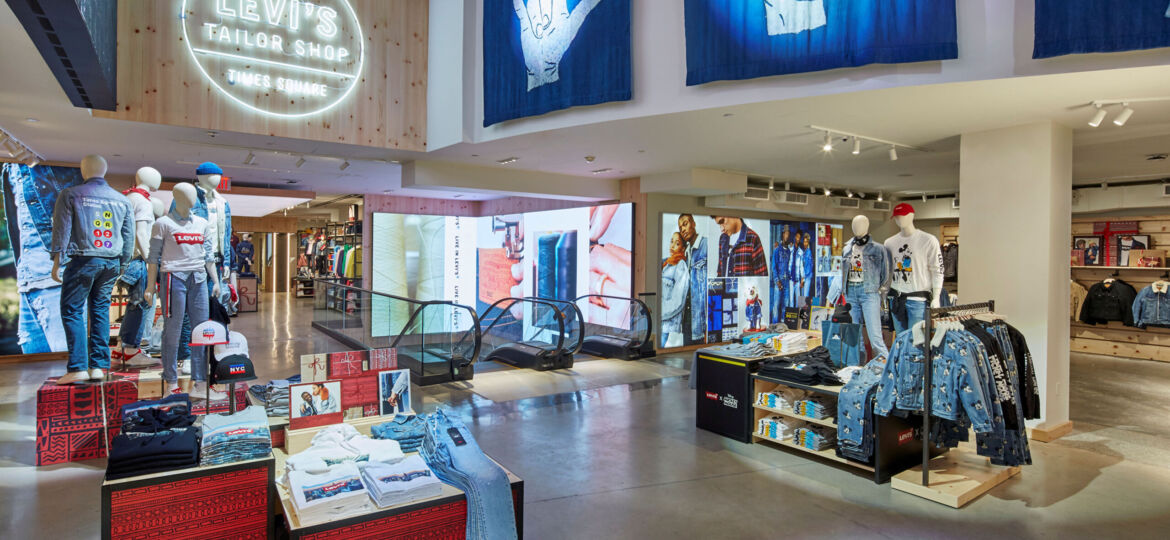 The digital signage landscape is changing. The march towards cloud-based services is inexorable, and what was traditionally a separate 'AV' space is now part of users' wider IT networks – with all the opportunities and challenges that entails. The old ecosystem of non-connected screens and media players (often running on consumer PCs and operating systems (OS) or TV-streaming technology) is dying out. Today's deployments are large, ambitious and connected. Managing them requires new rules for network efficiency, cost and security.
Meanwhile, the quantity of software options grows ever larger and more confusing. There are numerous offerings tailored to vertical markets, often without the requisite robust APIs to enable easy and effective integration with other digital signage software and hardware. This is problematic for AV integrators and users alike, and it increases the engineering burden on content management system (CMS) providers who, all too often, have to re-write code to ensure connectivity with different parts of the system.
Inevitably, the shift towards a more IT-centric, cloud-based approach goes hand in hand with changes in how media player manufacturers, CMS providers, AV integrators and users must work together. Each now needs to think through the connectivity and software integration challenges presented by the new paradigm, instead of leaving them up to CMS providers to fix reactively. 
"It's so much easier to use a cloud-based system with the right CMS and OS than a Windows-based one, and it's up and running much faster." Hal Scharfman, CTO of AV integrator, Smart Digital Solutions
This means designing solutions around dedicated digital signage technologies that are purpose-built, work well together and integrate seamlessly and securely into other corporate systems. It's no longer feasible to cobble together solutions using a hodge-podge of hardware and software borrowed from consumer markets which lack good security, network visibility and network management tools. A strategic, holistic approach is required. Our aim should be to improve functionality, connectivity and security for everyone, not simply to expand the market. We need connected solutions that reduce the engineering workload for CMS providers and offer AV integrators the tools they need to deliver the performance that customers want.
Happily, some new best practices are emerging among users and integrators who want to avoid the hardware, CMS and OS-related pitfalls of previous-generation rollouts. From airport screens a decade ago to today's complex global retail rollouts and interactive data-driven systems, the industry now leverages new capabilities of the best software-driven media players, combined with cloud control of those players in the field. 
"IT security is a number one issue. We have to be able to see into the system…Doing it right is doing it in a repeatable fashion. We're getting there now." JJ Parker, CEO of CMS provider Carousel Digital Signage
In practice, this means more IT-friendly solutions combining a dedicated digital signage OS with robust, industrial-grade media players engineered to perform like well-integrated software – not problematic hardware. A reliable media player is the foundation the whole solution rests on, but it is no longer enough for manufacturers to just throw their hardware over the wall and hope for the best. They actively need to re-architect how their chosen OS works, not only with their own media players, but with third-party CMSs and end users' control needs. After all, if a technology tool can't be easily integrated, it's a problem instead of a solution.  
Now digital signage is more often than not on the IT network…So the discussion changes, and becomes: how much bandwidth is needed? What ports need to be open? And more importantly, what does the more IT-connected and IT-friendly network let you do better, let you accomplish that you could not accomplish before? The answer is, a lot." Kyleen Donahue, Director of Digital Signage at AV integrator, Tierney
Lightening the load for CMS providers
CMS providers need to be able to easily and tightly integrate their platform with different media players so they can get all that rich data fed back to their software and offer up the features their customers want, without having to recode each time. That means player manufacturers need to provide APIs that enable deep functionality for control, management and content. 
APIs can greatly streamline setup and facilitate access to robust network management tools that many CMS companies weren't able to offer before. In the past, some media players offered no sophisticated management tools at all. That's changing. Incorporating control and management functionality offers a big advantage for CMS providers – and their customers. 
Improving the options for AV integrators
AV integrators have two ways they approach any digital signage deployment: they can assemble a solution using screens and media players and a tried and trusted CMS with all the functionality the user needs, or they can create their own offering, with the most tailored part being their custom-made CMS. Giving them better tools to implement either of those approaches in the form of APIs and cloud-based integration tools increases their options – which is good not just for end users, but for the industry as a whole.
"It's easier for us to manage and control the content, so we can provide that service to our customers and include monitoring of the players." Kyleen Donahue, Director of Digital Signage at AV integrator, Tierney
Cloud benefits for users
Well-integrated cloud-based services are making it much easier for users to control and manage devices and 'look' at them at a depth that was not possible before. Providing real-time performance information, pushing OS updates, sending subscription notifications and conducting remote reboots are some of the benefits of cloud-based platforms that users appreciate. 
But these are really just the tip of the iceberg. New digital signage software tools use artificial intelligence to deliver real-time playback triggered by feedback. Rich and engaging content is easier than ever before to input and manage, with the potential to create powerful, immersive experiences. 
The fact that digital signage is increasingly becoming part of the larger IT space is a very welcome development. For too long it has been straightjacketed by ill-fitting technology and approaches borrowed from other markets. The ease of use of the new cloud-based, IT-centric model is rapidly propelling it towards becoming a core channel in outbound messaging and communications. It will be exciting to see what happens next, now that more robust hardware, user-friendly CMSs, better analytics and new opportunities for automation and interactivity are stimulating unprecedented levels of innovation within the sector. Watch this space.