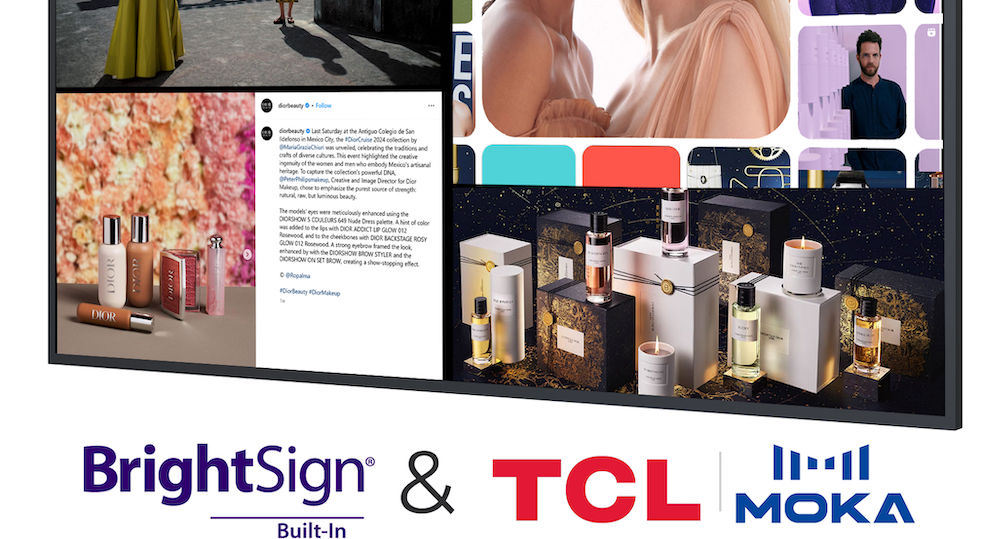 BrightSign, and MOKA Technology have jointly announced a partnership to develop a line of commercial displays with integrated digital signage capabilities.
The flagship of this product line – the MOKA BS60 – recently debuted at InfoComm 2023, with attendees getting an exclusive first look at the commercial display in both the BrightSign and MOKA booths.
MOKA joins the growing list of hardware manufacturers embracing the BrightSign Built-In platform, with the distinction of being the first manufacturer specialising in large-format commercial displays to embed the BrightSign Built-In solution.