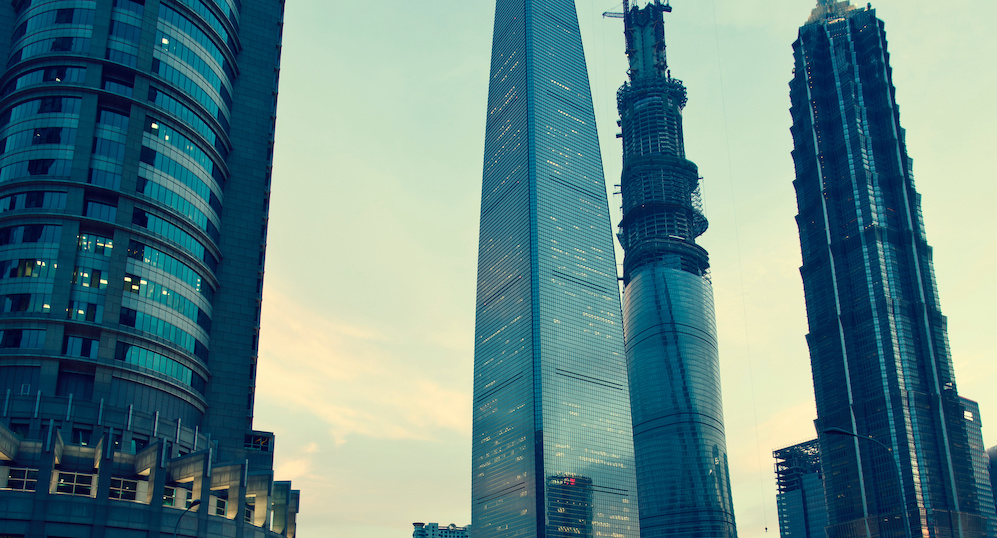 Alan Holcroft, country manager – Cegid Ltd 
According to a Bain & Company report titled China's Unstoppable 2020 Luxury Market, mainland China's share of the world luxury goods market nearly doubled in 2020, putting it on a path to becoming the biggest market by 2025. With the UK failing to reinstate tax-free shopping for tourists – a move that luxury trade association Walpole estimates loses direct retail sales of £1.2 billion annually – no wonder luxury retailers are expanding into China. Although the benefits of expanding into the region are clear, it's worth highlighting that there are many nuances to opening a retail store in China, especially from a POS perspective.
The opportunity
In case you need further convincing of the opportunity, it's worth noting that the ecommerce sector in China has been on the rise since 2018 with a yearly average growth rate of 11.68%. In fact, a 2022 research study from Global Data estimated the value of the market at about $2.3 billion. It's particularly lucrative for luxury retailers, with McKinsey noting the middle-class in China consists of 700 million individuals, with World Data Lab estimating this class will grow annually by 6%, reaching 1.2 billion by 2030. 
China's retail sales of consumer goods grew 8.5% year-on-year to top CNY14.98 trillion ($2.16 trillion) in the first four months of 2023 according to the National Bureau of Statistics. That's why we're seeing an increase in the number of brands opening in China.
These retailers include US-based fashion brand Coach which is set to open a further 12 stores in 2023 to add to its existing 280 stores that can be found across China. Contemporary Danish fashion brand Ganni also plans to open five new stores in China in 2023. 
The payment landscape 
Other retailers looking to follow in the global footsteps of retail peers should however bear in mind, that any expansion of their omnichannel operations should also coincide with the digitisation of their back-end infrastructure and core-business processes, which includes making sure their POS is fit for the nuances of the market.
This includes being able to support multiple payment methods that are more widely used in the market. China has always been regarded as a pioneer in cashless payments, which is why the market is more mature, but also why local players are more widely used. While multiple digital wallet options exist, the local payment system is dominated by WeChat Pay and Alipay. 
As a result, there has been a growing trend for retailers to integrate their online stores with payment gateway providers for quick integration with the major players in the market. Typically, we see most brands using vendors who offer lower commission fees and have access to a wide range of e-wallet applications.  
Consider compliance
One of the biggest challenges facing retailers when expanding globally is compliance. Knowing the local compliance rules, staying abreast of any changes, and adhering to them can prove a real challenge and create organisational headaches. If you're a retailer looking after several regions, it's almost impossible to keep ahead of changing regulations alongside other commitments but if your POS provider operates globally, they should be able to do this for you.
Like many other countries, China has its own local tax regulations and payment trends. For example, the fapiao is a legal receipt that serves as proof of purchase for goods and services. It's an important element in a business transaction and is administered by the authorities to deter tax evasion. Fortunately, brands are now able to provide the digital version or e-fapiao which is much more convenient for both businesses and consumers. Retailers can provide e-fapiao access to consumers through their store's WeChat account or place a QR code on a traditional receipt, which can then be scanned for an e-fapiao to be issued.
Scaling for success
All in all, implementing a POS system that can support global operations is core to the success of any international expansion. Once the foundation blocks are in place, brands can then build a better customer relationship and gain a better view of their inventory, finances and sales performance.
While China does offer luxury retailers a lucrative opportunity for growth, not knowing or adhering to local regulations can potentially catch retailers out. So, it makes sense to understand the nuances of the market or work with a retail software partner that does. 
Case study: L'Occitane expanding internationally
Founded in 1976, in the town of Manosque in the Provence region of southeastern France, L'Occitane developed expertise in manufacturing cosmetics and wellness products using time-honoured ingredients. Since the beginning of the 1990s, when its international expansion took off, L'Occitane has seen spectacular growth, particularly in Asia. 
More than 90% of L'Occitane's sales ($1.43 billion in 2012/13) come from outside France and its retail network is continuing to expand, with more than 2,500 boutiques in total (owned stores and concessions) in approximately 100 countries.
To support its rapid expansion, L'Occitane needed a steadfast international technology partner and an all-encompassing, innovative management solution. In 2010, after studying the solutions available on the market, L'Occitane chose Cegid. Given L'Occitane's international presence, large-scale deployment was required, with real-time access to centralised servers in each region it was focusing on, which included Asia-Pacific.
Cegid was deployed in 350 Asian stores (Hong Kong, China, Singapore, Thailand, etc). In Japan alone, Cegid equipped more than 100 stores with a localised version of the solution.
This localisation includes language, tax, regulations, credit card payments and includes processes and industry requirements specific to each country.