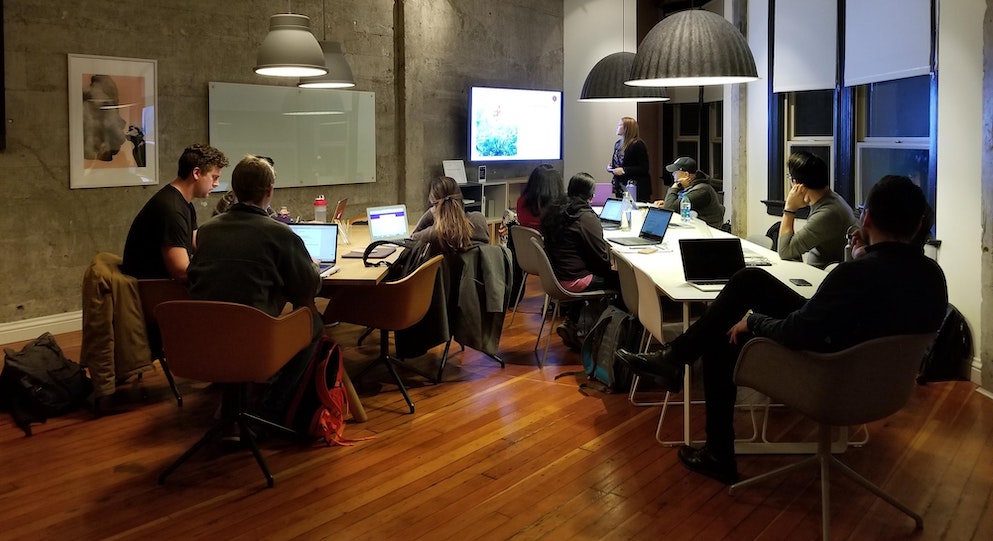 Nadav Avni, Chief Marketing Officer of Radix Technologies
Choosing the right device management software means making the most of your hardware investments. For one thing, effective software ensures your devices receive regular monitoring to check for problems. More importantly, it allows you to apply fixes and updates for all of your devices individually or all at once. This is a significant benefit if you have multiple screens.
Device management software can also act as your security manager and prevent an array of problems from occurring. This includes unauthorised device use, unrecognised login attempts, and data or device theft. When investing in display devices, it pays to allot resources for the right device management software as well.
Your digital hardware drives your software
Your digital signage hardware and its uses can determine what kind of software you'll need to manage it. Digital signage devices can include anything from giant outdoor displays to indoor LED monitors.
Are you planning to set up a digital outdoor display using large devices, or will it be an indoor system? Will you need just one screen or multiple? Will the display be interactive? If you know how your signs will be used, you'll know what kind of software you need to manage it all. In addition, you must also determine what types of media will be displayed and for how long. You may be able to get away with a USB drive to show a predetermined set of videos or images on a single screen. However, if your requirements are more complicated, a smart TV powered by Android TV—and companion device management software—would be a better choice.
Android TV-backed systems can do more
Smart TVs running on Android TV work best for digital signage, especially if your needs change on the fly. You might want to display a list of program events during the entire day for one event. Or, you might want multiple display devices showing real-time camera angles. Your digital signage hardware and attendant device management software should be able to support your needs, regardless of how complex they are. Interactivity, content targeting, and dynamic content are musts.
The good news for budget-conscious suppliers? Smart TV prices are dropping to historic lows. The continued price fall makes smart TVs a practical choice when you need digital display devices that work in various capacities. In addition, using Android TV to run the devices means a stable and inexpensive operating system specifically designed to help with your digital signage requirements.
How to choose the right device management software
For Smart TVs, you'll need reliable device management software to handle your display devices' maintenance and security. However, the default companion software provided by original equipment manufacturers (OEMs) and vendors may not always be the best option.
With many options available in the software market today, how do you know which one deserves your investment?
Here are three tips to help you find the ideal device management software:
Choose cloud-based, remote software
Using cloud-based, secure remote connections, an administrator can easily connect to smart TVs and perform over-the-air (OTA) updates for the system and all other applications. Ideally,
the device management software should have no problems updating one, a few, or all devices simultaneously. When connecting remotely to your digital signage devices, the ideal software should also use secure, encrypted connections like those provided by Amazon Web Services (AWS). This ensures that whatever data passes between the devices will remain safe from prying
eyes and hands. Finally, the software should be able to connect to a single device, selected units, or the entire fleet.
Choose an end-To-end solution
The ideal device management solution should provide remote end-to-end solutions when managing and maintaining digital signage devices. Apart from providing wireless software and firmware updates, it should also provide the means for your IT team to manage each device's content and playback schedules remotely.
In addition, when devices are in kiosk mode, the software can assume the role of remote manager. It can update content and power management, and perform maintenance checks without human intervention at the device end. Your device management software should also let you assign access levels to prevent users from abusing their authority. For instance, operators can be given access to manage the display requirements, load display files, and run the display program.
Choose powerful security features
At the same time, the software should also handle security management for these remote devices. Foremost is the device's locking, so it can only perform its primary function. This prevents users from closing the digital signage and launching other apps instead.
In case of outright theft, the administrator can remain connected to the device to monitor its movement. Once it goes beyond its designated area, the software can lock the device to prevent further use.
Admins can also wipe or delete all data from the device to prevent information from being stolen. To help recover the units, the software can also use GPS tracking to inform operators of the device's current location.
Getting affordable and reliable device management software means extending the life and usability of your digital signage devices. As a result, you'll get a faster return on investment for your device outlay. You'll also see hardware better utilised and discover more ways and opportunities to provide services.