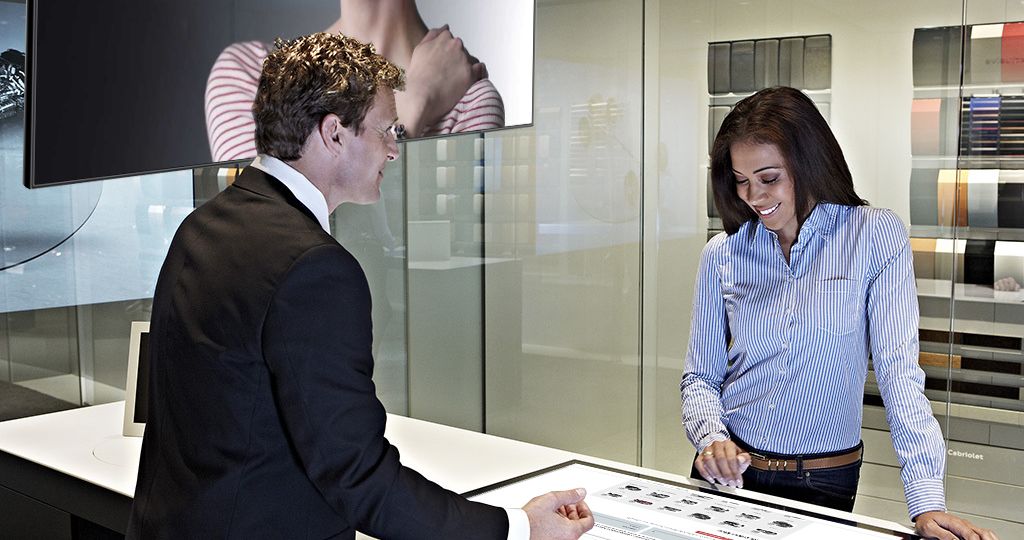 The situation caused by COVID-19 has meant a change for customer experience in the retail industry. In response, Deneva has reinforced its portfolio of solutions with DENEVA.Catalog, a new way of presenting and segmenting digital signage content in real time, which aims to provide a better service to establishments in a face-to-face manner, as well as to help preserve health safety.
DENEVA.Catalog allows store personnel to launch content on demand through their mobile device, tablet, or the web desktop itself, to any screen in their store managed through DENEVA. In this way, a much more personalised attention is achieved by displaying the specific information required by each customer, getting a higher retention of the message and, therefore, a greater impact on face-to-face sales. In addition, it can also be used as a tool for tele-training or as a second screen at the consulting booth.
This new smart tech application from Deneva progresses in the digitalisation of the retail sector in favour of the connected and experiential store, where now the digital signage plays an important role by ensuring greater comfort and security of the purchasing process at the physical store, thus regaining the users' trust.
Digital signage is currently playing an important role in the strategy of returning to normality into different establishments, as well as in the incorporation to work in the corporate environment, where the interaction with the public has become, in this new scenario, a challenge.
DENEVA team highlights content personalisation through digital signage screens as a key trend for 2021, with interaction through the smartphone being the most secure technology and, therefore, preferred by consumers. In words of Juan Carlos Martín, Deneva's Sales Manager: "This customisation is not only achieved through the interaction with a screen, but the most important part comes from data integration or Big Data: location data (where and with whom the interaction takes place), combined with, for example, product or article data, or data about the person in front of the screen. All this increases consumer awareness and helps to generate new brand strategies based on trust."