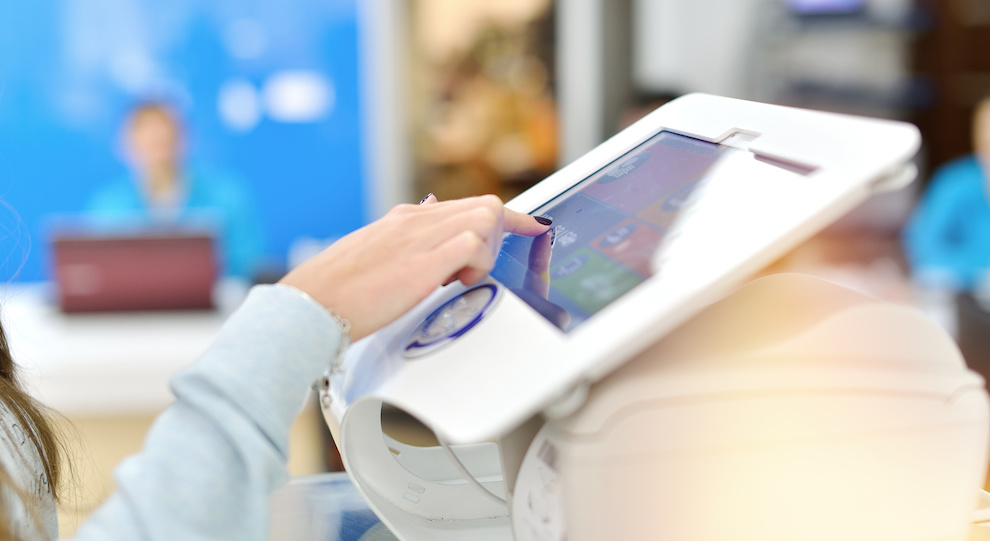 By Nadav Avni, Chief Marketing Officer at Radix Technologies
https://www.radix-int.com/
When used well, digital signage helps companies wage a successful advertising campaign. Electronic billboards are a powerful medium that broadcast a company's brand message anytime and anywhere. Brightly lit digital signage can engage an audience more effectively than other types of advertising. However, a poorly maintained digital billboard displaying outdated information will turn people off quickly. Not all digital displays are created equal—and these digital signage best practices can help electronic billboard companies display the most impactful messages possible.
Digital Signage Best Practices
Below are some tried-and-true ways to keep digital display devices functioning at their best. Whether renting out ad space or providing display signage for events, these digital signage best practices can ensure your clients get the most out of their investments.
Use Android TV as the Operating System
Digital signs are classified as Corporate-Owned Single Use (COSU) devices. This means that despite having a powerful computer powering the unit, the device cannot perform any other purpose except displaying content.
As it turns out, Google's Android TV operating system is ideal for running digital displays. The operating system (OS) is an inexpensive solution that runs equally well on smart displays or non-smart TVs paired with a smart device. In addition, the Google Play store enjoys complete integration with Android TV and can provide any additional application needed to display digital content.
Finally, upgrading the operating system becomes a worry-free process thanks to Google. The operating system regularly releases updates or patches to fix glaring software or security issues.
Choose a Reliable Device Management Software
To complement Android TV, digital signage should have reliable device management software on hand to manage, maintain, and secure the entire fleet. This software allows cloud-based connectivity, giving IT administrators the remote capability to manage all devices.
For additional security and stability, choose the solution that runs on Amazon Web Services (AWS). This guarantees reduced latency and redundancy, plus it provides end-to-end security and encryption. AWS also helps ensure the entire fleet's devices remain compliant with the General Data Protection Regulation (GDPR), the California Consumer Privacy Act (CCPA), the International Organization for Standardization (ISO), and Service Organization Control 2 (SOC2).
Having secure, wireless connectivity means remote teams can perform low-level device management more easily and efficiently. They can also update system software and firmware, install applications, and apply scripts effortlessly to the entire fleet or selected devices only.
Assign User Access Levels
Using the device management software, administrators can assign access levels to accommodate different types of users. This includes the admin and IT team members, who get permission to access and adjust the device system software and all applications and extensions.
Meanwhile, end-users can receive user-level access to the content display program and related files. However, while they can access content-related files, they cannot change system settings or view usage data generated by devices.
Finally, salespeople, marketing teams and executives can have access to user-generated data. When collected and analysed, this data yields valuable insights. As a result, decision-makers can learn more about the devices and set future strategies and directions.
Secure Digital Displays From Unwanted Users
Digital signage is deployed where the action is, which means these devices often stand unguarded in public areas. Unscrupulous individuals might see this situation as an invitation to steal the device or its contents. Or, they may attempt unauthorised access to the device to deface the content or steal its data.
A robust security system that's part of the device management software can offer the best solution against malicious individuals. Through geolocation and tagging services, admins can remotely track stolen devices. A remote takeover by the admin can prevent further damage and protect data from those who managed to hack the system. If devices are in danger of falling into the wrong hands, admins can disable the device or wipe data to protect the content.
Monitor Devices to Prevent Error Displays and Redundant or Outdated Content
Ensuring that each digital signage runs the right content at the right time is an essential best practice. Administrators should remotely monitor the content displayed by these devices and check to make sure they're running authorised materials.
At the very least, admins should be on the lookout for system software errors during display. Left unchecked, this can lead the device to display the dreaded blank blue screen or the host's desktop contents. Constant monitoring also allows administrators to check for glaring errors or outdated information, which the client will appreciate.
If an error occurs, the device management software's remote access capability can repair system errors by running over-the-air (OTA) diagnostics to pinpoint the problem. It can then apply corrective measures remotely.
The device management software can also overwrite error-filled content with corrected content supplied by the client. This can prove helpful in situations where a large fleet of devices display the same wrong content. In contrast, manually copying new files on each digital sign can be both time-consuming and labour-intensive.
Follow the Digital Signage Best Practices and Get Reliable Device Management Software
By following these digital signage best practices, companies can ensure their clients' billboards display correctly and maximise their investment. Android TV remains the best, low-cost solution to serve as the operating system for smart displays or devices.
Operators will benefit from companion device management software to help with the management, maintenance and security of the entire fleet. With this additional software investment, your digital signage users can be confident that their advertising and information campaigns are running optimally and securely.