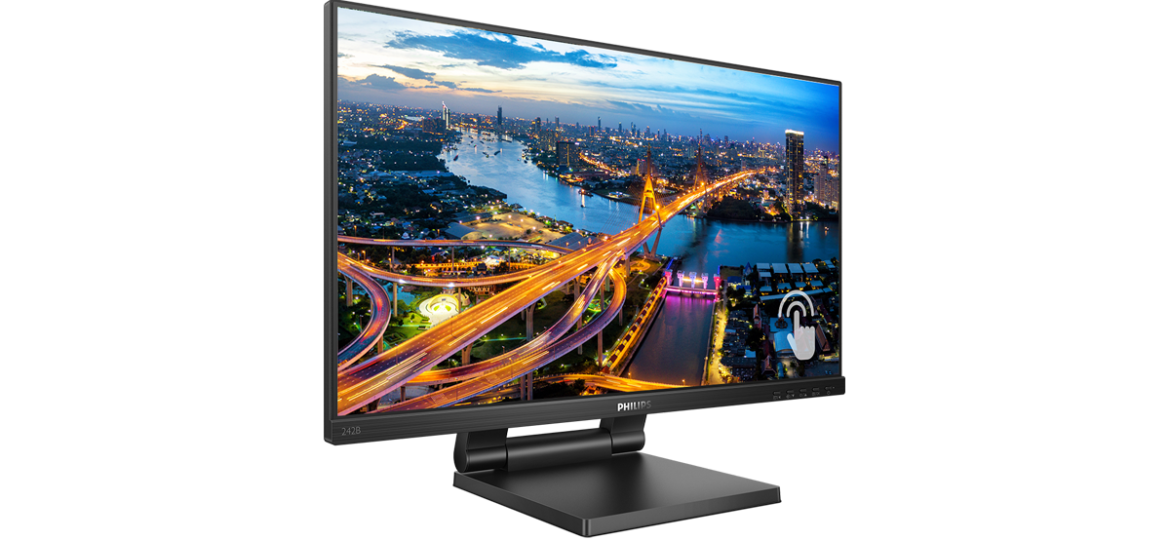 Displaylite has entered into a new partnership with Philips Monitors to supply their new range of touch monitors in the UK.
The agreement covers Touch Glass, In Cell and Open Frame Monitors. The range currently includes the B9T series of 15.6in, 17in, 21.5in and 23.8in PCAP (projected capacitive) Touch Glass Monitors, with a new range of In-Cell and Open Frame Monitors launched recently.
Philips Touch Glass PCAP monitors support up to 10-point touch and are IP65 rated from the front, making them ideal for use in demanding touch applications. Key features include; SmoothTouch technology, a sturdy articulating stand and an optional bracket enabling a mini-PC to be secured.
Paul Butler, UK and Ireland Regional Sales Director at Philips Monitors, said, "We are excited to be partnering with Displaylite as we look to expand into new markets. Our portfolio of touch solutions offers a multitude of benefits including 70,000 MTBF, three year warranty and a 48-hour onsite swap out warranty service."
Commenting on the announcement, Simon Perry, Director at Displaylite said, "We are delighted to be working with Philips Monitors to promote their new range of touch monitors. We feel it is ideal for a wide variety of applications including industrial control rooms, point of information, point of sale and kiosks."