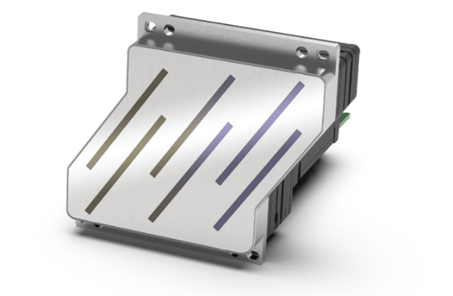 Epson has expanded its range of PrecisionCore printheads to meet the accelerated shift towards digital printing in the commercial and industrial sectors. The D3000-A1R is the first in Epson's new range of printheads that support ink circulation at nozzle level which increases reliability by reducing nozzle cleaning and capping requirements.
The printhead can be used either in single colour 1200dpi mode or with two colours at 600dpi resolution. This, combined with high-frequency driving technology, enables the D3000-A1R to deliver outstanding image quality and high print speeds comparable to those of existing analogue printers.
With a 67mm print swathe, the DC300-A1R is scalable for wide, high-quality applications such as flexible packaging, labels and décor. Its robust, industrial design means it can be safely handled without causing damage to the printhead nozzles.
The demand for digital printing with water-based ink has risen in recent years due to a growing requirement to mitigate the environmental impact of printing. The D3000-A1R is well-placed to offer a competitive edge to equipment manufacturers who are keen to address environmental and sustainability concerns.
Paddy O'Hara, Business Development Manager at Epson Europe, said, "Our new series of water-based ink, nozzle level recirculation printheads demonstrates our commitment to developing technology that contributes to low environmental impact digital printing and the acceleration of inkjet innovation.
The D3000-A1R builds on the quality and reliability of our industry-leading PrecisionCore technology, adding ultimate flexibility for a wide variety of industrial printing applications. The width and design of the printhead is unique within the industry, allowing for highly scalable configurations in multi-head arrays."