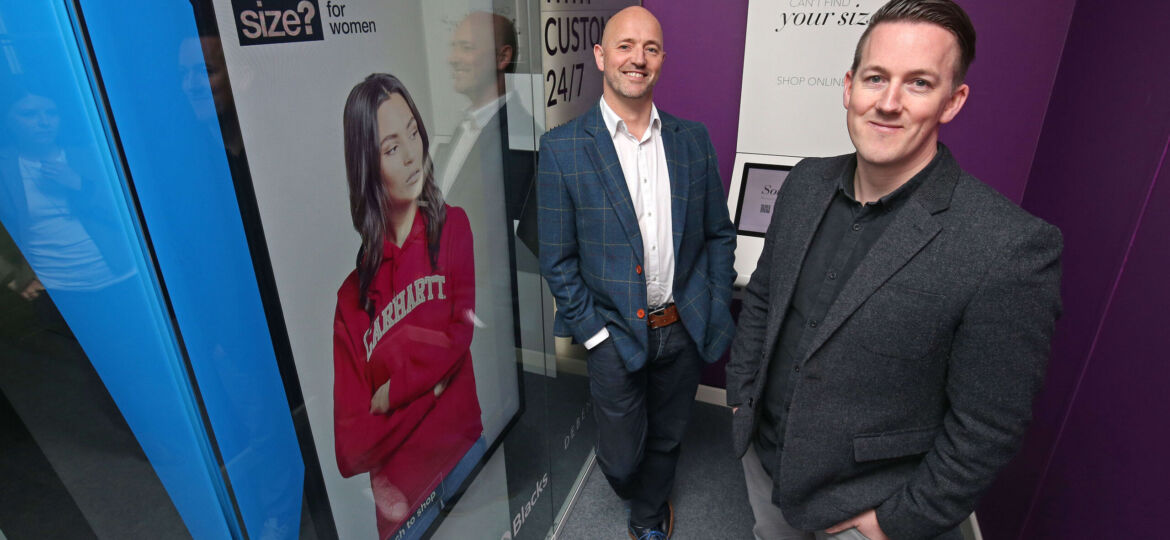 Wirral-headquartered Evoke Creative, a design-led manufacturer of interactive digital solutions, has developed a series of innovative new products which address the challenges faced by its blue-chip client base as they re-open for customers and employees.
Evoke Creative – which received investment from BGF in 2018 – supplies interactive digital solutions, including self-service kiosks, video walls, digital signage and payment terminals to organisations such as JD Sports, McDonald's and Google.
Evoke Creative has invested in the design and development of a kiosk – EV LITE|Temperature Check – which screens customers and employees on arrival at a premises and has a contactless temperature check function along with an automatic hand sanitiser. Amongst a range of new solutions, the business has also launched a contactless user experience which can be integrated into existing touchscreen applications. The Evoke CORE|Contactless Interface has far-reaching application, particularly in the retail, hospitality and leisure sectors.
Dean Ward, founder and CTO at Evoke Creative said:
"Brands need to connect and communicate with employees and customers more than ever, but they need to find new ways of doing this. Safety is paramount and businesses are looking to protect and reassure audiences, so they feel safe as an employee or customer. Technology has a huge role to play in this.

Dean Ward, founder and CTO at Evoke Creative
"Our systems allow organisations to connect and engage with their customers in dynamic and rewarding ways, helping to maximise transaction conversion rates, improve customer journeys and reduce costs. Businesses still need to do all of these things. In the past few months we've innovated at pace to come up with a range of solutions which will allow brands to continue to engage customers safely as we emerge from lockdown.
"As a business, we're looking towards new sectors and potential applications for our technology."
Led by founders Neil Clark and Dean Ward, Evoke prides itself on creating bespoke solutions and providing an end-to-end service for customers, with design, software development and product assembly performed in-house to ensure quality is maintained. Evoke has been voted as one of the 50 fastest growing companies in the North at the Northern Tech Awards for the past five years.