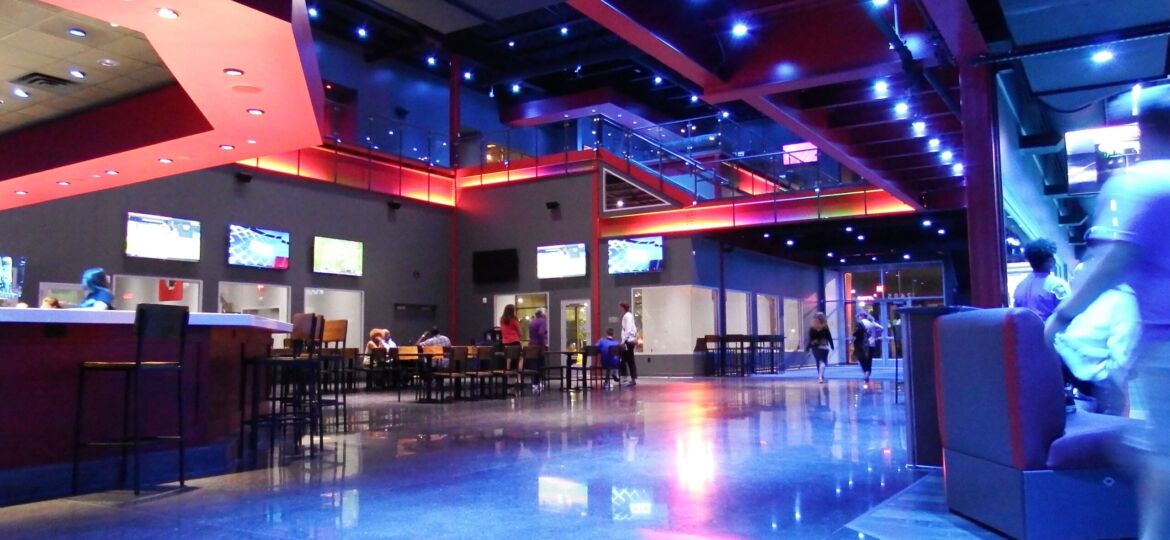 A home-grown LED lighting specialist has been lauded for its export credentials following a Midlands awards win.
And the Leicestershire-based business is closing the year with over 80% of its work now taking place in overseas territories.
Ventola Projects, based in Anstey, is in a celebratory mood after scooping the export award at the Insider Made in the Midlands ceremony in Birmingham.
The business, which makes VAvR lighting products, was rewarded by judges for its ingenuity over lockdown, re-engineering its primary product to be 80% more efficient for pandemic-hit clients, as well as reformulating the technology into a kiosk entry system for venues during the height of the pandemic.
The lighting is typically seen in hospitality & leisure environments, such as family entertainment centres, hotels, bars and restaurants.
"What a way to cap off the year," said Ventola Projects founder, Mick Ventola.
"2020 and 2021 have been like no other – but we did what we could to adapt to the crisis we all faced.
"Entertainment operators understand now more than ever that guest safety is paramount, and businesses supporting these industries need to diversify their product offering to survive in a tough economic climate.
"We're delighted to be recognised by our Midland's peers, and we look forward to continuing to help maximise guest safety and entertainment across the world."
In business for over 30 years, Ventola Projects has grown from a small electrical repairs firm to a global entity, with distribution set up in the US and Middle East.
Its history is teeming with iconic projects, including US Air Force Bases, Qatari Royal Palaces and iconic hotels, such as Bally's Hotel and Tahiti Village Hotel in Las Vegas.
At home, the firm enjoys a long-standing relationship with Ten Entertainment Group – the parent brand of Tenpin – and has been named as Midlands Engine Export Champion since 2019, a title bestowed personally by the Secretary of State for HM Department for International Trade.
In January, the business further expanded its export efforts, securing compliance for its VAvR lighting in Australasia, and is heading into Autumn 2021 with new lucrative projects in the Kingdom of Saudi Arabia.
"Buzz and excitement for entertainment is back," said Ventola.
"But at the same time, the marketplace is completely changing. Where before you might have visited a bowling centre, a mini golf outlet or a restaurant venue in isolation, we're now seeing these worlds converge.
"No longer do people want to be traversing across town for the traditional night out, they want an experience that is all-in-one – fit for a variety of audiences and somewhere you can spend all day and/or all night.
"Of course, there's still an element of the old nightlife that still exists, but safety comes first – people don't want to be exposing themselves to multiple venues, where the risk just increases with the more people and surfaces they encounter.
"So we're doing what we can to adjust to the changing world, whilst keeping safety and efficiency at the forefront of our minds."