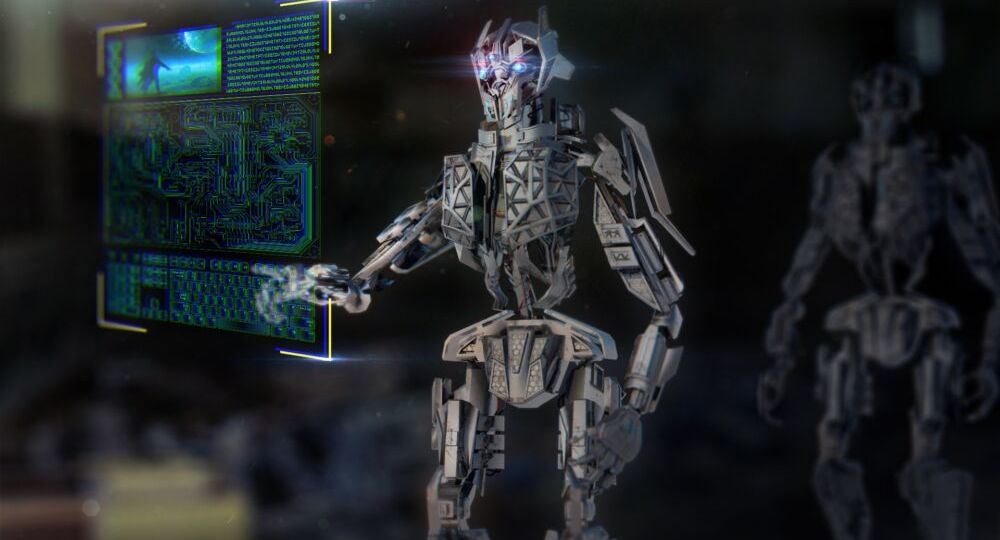 By Dayle Guy, Business Development Manager at Epson (UK) Ltd https://www.epson.co.uk/
When you think of robotics in the workplace what image springs to mind? A highly sterile secure laboratory? A huge production line managing an array of components? Or a small to medium print production environment that delivers a range of applications?
The latter was probably not your first thought, but it is a reality that is increasingly being made possible for small-to-medium sized enterprises (SMEs) by affordable robotic solutions and label printers.
The sales of professional service robots is on the rise and the International Federation of Robots (IFR) expects the market's annual compound annual growth rate (CAGR) will be 26% in 2023.
The IFR also predicts the pandemic will be a digitalisation booster creating growth opportunities for the robotics industry worldwide.
This in turn can support SMEs as they shape their post-pandemic operation.
It can enable print production environments – particularly colour product label printing – to integrate the numerous time and labour savings offered by robotics, coupled with socially distanced and automated operations.
When talking to SMEs about these opportunities we have noticed five common misconceptions.
1 I am too small an operation to benefit
In fact, the greatest benefit tends to be with small and medium sized businesses, where flexibility is an important competitive advantage. If you need to apply a variable colour label during the production or packaging phase, automating the colour label print and application process improves efficiency and competitiveness. For a highly affordable investment, compared to traditional production solutions, robotic arms can quickly be added to the production process and be up running in 24 hours. Their complete programmability delivers greater production flexibility.
2 They are expensive
On the contrary the cost of a robotic arm is comparative to investing in a new labelling solution and is very competitive when considering more complex production environments. SCARA (selective compliance assembly robot arm) robots for example can range from approximately 7.5k Euros (with included software) up to around 15k, which when you consider their speed and reliability not only offers great return of investment but can enable you to focus human workmanship on other roles. Their versatility and agility enable robots to be multifunctional and as such they can offer you an alternative to tamping or blowing, depending on the application, rather than the need for dedicated inline label applicators.
3 They only complete one job
Robotics solutions are easily programmable so they are simple to transfer from one job to another and can also change their assigned role within the same process if necessary. When combined with a colour label printer you can quickly start applying labels to new products, reducing your time to market. While SCARA robots are a 4-axis device operating on a horizontal base and offer better repeatability for a task such as label application, 6-axis robots have more flexibility and can work on the vertical base as well giving you more options as to what they can achieve.
4 Difficult to integrate
The robotic element seems to create an air of mystery. But with easy-to-use software the solution can be seamlessly introduced to any stage of the product label printing and application process. Their ease of use and small footprint also make for quick and efficient installation so your automated operation can begin almost immediately. But, of course, nobody is expecting every SME to have the in-house engineering expertise to select, install and program robots into their business operation. If they do, that's great, but otherwise external specialists can help identify your requirements and set them up accordingly.
5 It is too complicated to choose
The solution is modular and can be built to support any need. With the right controller, arm and label applicator (e.g. a vacuum gripper) the ideal design can be created. Suppliers and partners will offer advice and guidance based on your budget and what you want to achieve.
Maybe it's time to explore how label automation with robotics and colour label printers can be a cost effective option to help you grow business, save time and reduce costs.