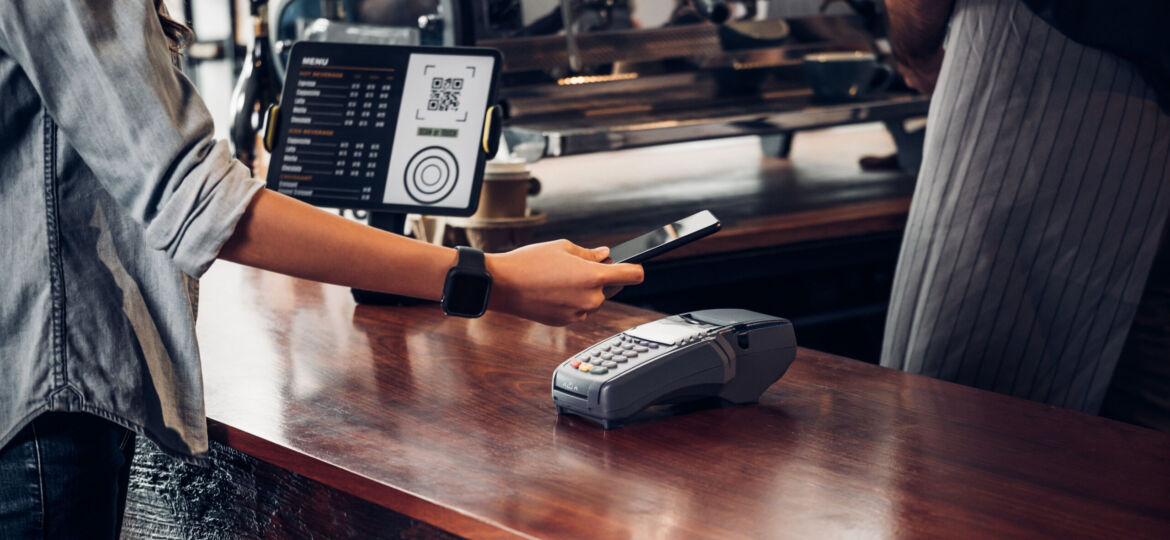 Lessons learned during the pandemic are pushing QSRs to implement new technology-supported strategies
By Dan Lyman, Head of Global Products, TNS Payments Market
The events of 2020 showed quick-service restaurants (QSRs) everywhere what they must do to ensure future success, maintain or boost business resilience and meet new customer expectations. Now, it's time to act. These four rising trends use lessons learned from the pandemic to help QSRs optimise operations and drive continued digital transformation.
Digital Drive-Thrus
According to Brian Geraghty, head of Restaurant Finance at Mitsubishi UFJ Financial Group, QSRs that have survived the pandemic have "shift[ed] their focus to drive-thru and takeout offerings." This was evident as early as October 2020, when the news broke that Burger King, Popeyes and Tim Hortons planned to upgrade more than 10,000 drive-thrus in the coming year to take advantage of booming consumer interest in drive-thru food experiences.
Industry publications reported the 40,000-plus digital screens being installed in the drive-thrus will offer some high-tech features to customers, including:
Predictive selling via artificial intelligence: parent company Restaurant Brands International said its technology can dynamically learn customers' preferred ordering habits and show trending menu items for a specific location. This would allow for special promotions to be tailored to each customer based on previous orders, regional weather patterns, time of day and other factors.

Remote, contactless payments: the digital drive-thru menu boards can add immediate, remote contactless payments, so guests can order and pay simultaneously.

Integrated loyalty programs via Bluetooth, scanning or near-field communication: the new menu boards can integrate loyalty programs, so displayed menu options can be customised to a customer's favourite purchases and redemption history.
Omnichannel Payments
A key feature of the new drive-thrus at Burger King, Popeyes and Tim Hortons is a better paying experience for drive-thru customers — one that is designed to be contactless.
It's not surprising the brands chose that feature. The pandemic drove many customers to prefer using contactless payment methods like QR codes or digital payments apps (Venmo, Square, PayPal, Google Pay and Apple Pay), which allow them to pay for purchases without having to pass a card or cash to a cashier — but cash and credit/debit aren't fully going away, either. The pandemic also led to growing consumer desire for delivery and curbside pickup, both of which also can be contactless as long as QSRs offer the ability to order and pay via mobile app and website.
What's more, customers want more options for not just how they pay, but also where. Ordering at outdoor terminals and self-service kiosks is becoming more popular. Plus, some restaurants have front-of-house staff take orders and process payments on tablets that can function as mobile POS terminals while customers wait in line. This keeps the queue and food orders moving during busy times, such as lunchtime. This means QSRs also need infrastructure in place that allows them to securely accept and process payments from a variety of locations.
IoT in the Kitchen
Many food equipment manufacturers offer kitchen units that connect to smart devices via internet connectivity. While some stores have added connected kitchen devices here and there over the years, the QSR sector has barely scratched the surface of IoT in the kitchen. That is likely to change soon.
Smart kitchen devices can track a variety of cooking and equipment data, "talk" to each other with minimal human intervention and connect to management and POS systems. They can trigger alerts for preventive equipment maintenance or repairs, more accurately manage inventory and stock, streamline food preparation, and more. As the pandemic highlighted the importance of running a lean operation, more restaurants may begin to invest in connected units to create efficiencies and reduce costs.
Ghost Kitchens
Ghost kitchens, or satellite kitchens, allow brands to prepare delivery orders away from individual stores. This helps each location reduce costs on utilities, equipment operations, staff and more, and provide takeout and delivery service without opening a storefront.
Some QSR brands within the same restaurant group are banding together to consolidate their delivery options to a single offsite location, while other ghost kitchens have popped up as a single space that houses a host of independent operators and brands who have one thing in common: they're all looking to save money while streamlining the delivery experience.
Finding a Network to Support the Trends
The common theme among all of these trends? They add more complexity to a QSR's operation — and they need more from a QSR's network.
More devices, more digital payment options, and more locations add up to more traffic on a store's communications network, with more network bandwidth needed. Smart and connected devices, with additional points of interaction to and from apps or internet breakout, create new network security threats. For example, an unsecured digital menu board connected to the network can act as a backdoor. Spinning up ghost kitchens and supporting omnichannel payments likewise will require an ability to extend network connectivity across a wider area.
For a QSR business to implement the technologies needed to capitalise on these trends, it needs an agile, modernised comms network with the security that supports and enhances new digital transformation requirements.
One option for supporting such networking requirements is a secure software-defined wide-area network (SD-WAN). SD-WANs are more responsive and resilient than traditional MPLS or other legacy networks. They can improve application performance across a network by dynamically managing and prioritising network traffic. With the right SD-WAN, QSRs can gain a range of benefits, including:
Better network performance

:

SD-WAN can improve network uptime, performance and redundancy, so a business can support new digital strategies that require connectivity while also prioritising business-critical applications like payments.

Scalability

:

An integrated SD-WAN solution allows QSRs to dynamically scale bandwidth capacity, including across different locations, based on specific requirements via advanced networking functionality.

Reduced costs:

Replacing low-bandwidth, high-cost MPLS or traditional WANs with broadband connections can lower costs while adding the bandwidth needed to support new digital use cases. Burger King Brazil began rolling out SD-WAN in early 2020 and saw lower WAN costs by transitioning off MPLS connections to a hybrid WAN using multiple broadband links.

Greater agility in the face of change:

By layering SD-WAN over broadband connectivity, everything can be connected at the network level: multiple stores, the cloud, a corporate headquarters and data centres. Once the network is properly deployed and configured, provisioning and securely connecting new locations (including ghost kitchens and pop-ups) can be done in days rather than weeks, giving QSRs the flexibility and agility to quickly pivot to new strategies as needed.

Improved network security:

SD-WANs allow a unified security solution to be deployed and managed across all locations and devices within a brand's environment. Look for an SD-WAN with

best-in-class security protocols like next-generation stateful firewalls (including IPSEC VPN tunnels), anti-virus features, URL filtering and TLS packet inspection. An option that provides a higher level of security is a fully managed SD-WAN.

In this scenario, a provider actively monitors threats and keeps an eye on network peripherals — all the data going back and forth, and what devices are using them — which removes the onus of network management and security from a QSR.

Secure, compliant digital payments

: Some SD-WAN solutions available today have been designed to incorporate PCI DSS requirements, allowing QSRs

to securely connect all types of payments options and

protect customers' card data.
Selecting an Unattended Payments Solution
While SD-WAN can provide a secure network backbone for new digital initiatives as well as digital payments, QSRs also need a payments solution that reduces cash management issues for drive-thrus while supporting a wider range of unattended (e.g., mobile app; website/e-commerce; self-service kiosks) payments options for ghost kitchens and pop-up locations.
With an unattended payments solution, QSRs can connect POS, kiosks, in-store applications, mobile apps, and other remote payment devices to the payment's community, while providing customers with a fast, convenient and frictionless payment experience. QSRs can gain:
Operational efficiencies.

Stores can deliver a frictionless buying experience for customers with multi-channel payment acceptance via cards or mobile wallets, and swift and secure transaction processing.

Improved cash flow.

Payments go directly to the QSR's bank, improving cash flow and eliminating the manual effort of cash handling.

Improved security.

Unattended solutions with EMV-certified terminals and P2PE validation ensure the secure transport of payments.
Technology for a New Future
The challenges resulting from the pandemic will continue to impact QSRs long after the world finally gets the virus under control. Yet the events of the recent past also revealed some important lessons about what strategies and technologies support business resilience and drive digital transformation, as well as where a store might need to invest more time, thought and money.
While trends may come and trends may go, the technology infrastructure that allows a business to become more agile and adaptable, and scale up and down as needed, will help with long-term survival and drive growth — even in a volatile environment.
Dan Lyman is Head of Global Products for TNS' Payments Market business. He leads a global team of product specialists and is responsible for driving product innovation across TNS' extensive portfolio of payments solutions.