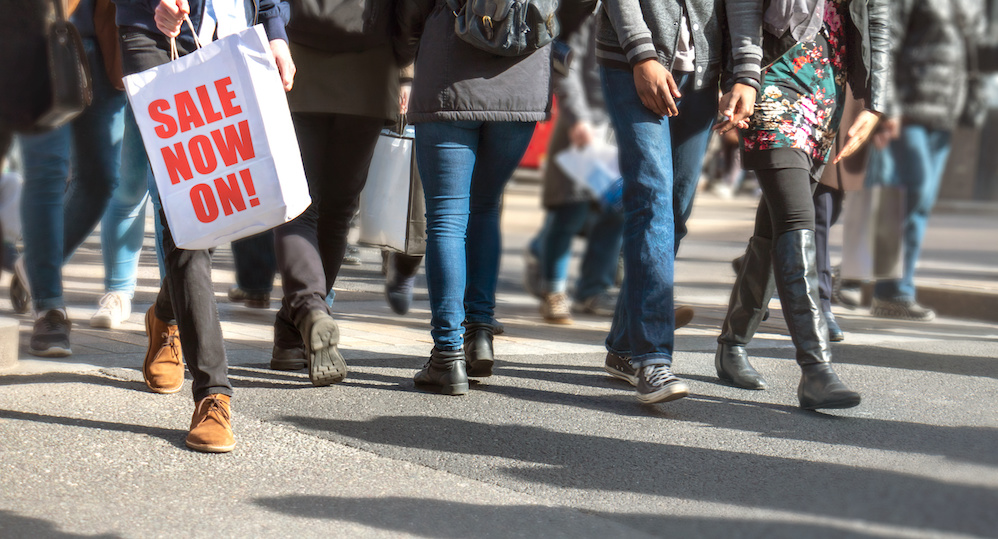 Jonathan Mauerer, VP Operations at Teamwork Commerce
https://www.teamworkcommerce.com
Retail technology has become a huge part of the industry – especially over the last few years. Heading into 2022's festive season, why is it so important for retailers to push the boundaries of innovation with their technology adoption?
Technological adoption isn't new for retailers. The industry has had to continually evolve and utilise different solutions to engage with an increasing number of digital consumers. However, in today's environment, where consumers have a profusion of online and offline purchasing options at the touch of a button, retailers must be armed with next-gen technologies to provide consumers with the best possible experience.
Historically, there has always been separate competition both within the high street and between e-commerce retailers. Now, everyone is competing with each other because technology has evolved to the point where if you don't have both an online sales channel and a brick-and-mortar presence, you are at a significant disadvantage.
Consumers are extremely demanding. They know that if one retailer doesn't provide them with the experience they want, another will. And they will happily change loyalties. Personalising experiences to each consumer has become the key to retaining consumers and attracting new ones. Technologies such as artificial intelligence (AI) and machine learning (ML) have become instrumental in enabling retailers to customise experiences based on consumer habits and preferences.
What technologies do you think can help retailers personalise the experience for consumers?
Solutions powered with AI and ML can help retailers analyse consumer data based on transactions, demographics, product type preferences, purchase history, loyalty programs, as well as purchase behaviours – helping them to provide an increasingly personalised experience. Technology's role doesn't stop at analysis, though. With the right solution, retailers can create an all-encompassing retail solution that begins at the entry of the sales funnel and doesn't end until the customer leaves the store with their purchase in hand. Yes, retailers have analytics, but they also have access to secure customer relationship management (CRM), order management and the correct utilisation of inventory, clienteling and mobile point of sale (MPOS). When integrated correctly, retailers can provide their customers with a seamless shopping experience that rewards loyalty. Not only do they thoroughly enjoy their customer journey, but they have an incentive to return.
What role can these technologies play in aiding retailers to make the most of a busy festive period?
Modern retailers need to not only be capable of serving consumers across a mix of offline and online sales channels, but they need to provide an offering tailored to each customer.
Consider Black Friday, the traditional curtain raiser of the festive shopping period. Every year it gets bigger and bigger, and the pandemic sent the retail industry into chaos when it realised how much shopping would be completed online that year. Last year saw more in-store sales as Covid-19 recovery continued, but shoppers were still apprehensive about visiting stores. Now that the pandemic is well and truly behind us, we expect this year to be a complete mix of online and offline.
Retailers need an all-encompassing omnichannel solution that caters to both online and offline purchases. By fully integrating all channels, retailers can understand their customers, from the very beginning. They can also be flexible in line with consumer demands, tracking purchasing preferences, allowing customers to jump between sales channels as they wish and providing an uninterrupted experience. The right system will cater to everything.
A key consideration for the festive period is taking into account how busy stores can get. A good sign for retailers but a painful one for customers. Retailers cannot underestimate the power of the in-store experience and the more boots in-store, the more opportunity for sales. But customers get turned off by long queues and busy waiting times. A user-friendly but multi-feature, point-of-sale system can be essential to providing customers with a smooth checkout experience completed in seconds. The right mobile POS technology is a crucial line-buster and will allow retailers to maximise revenue while providing an amazing in-store experience during the coming months.
Great deals and offers are almost synonymous with the festive shopping season, and dates such as Black Friday and Boxing Day rely heavily on them. How can retailers utilise these to optimise their results over the next few months?
To achieve optimal efficiency, retailers require increased visibility and integration across various applications that manage orders, inventory, sales, customers and much more. Deals on Black Friday and Boxing Day drive enormous opportunities for retailers to not only boost sales but also to gain as much insight as possible to analyse future trends. With increased in-store footfall and online web traffic in this festive season, retailers can use advanced reporting and analytics to gain increased visibility and analyse data to help plan for the future strategically and make effective decisions. Whether it is information about stock availability or consumers' purchasing habits, advanced reporting and analytics technology can provide crucial information that is useful in both the short-term and the long-term.
Customer retention is the key to success in today's retail environment. Do you have any top tips for retailers looking to boost customer loyalty around the festive season?
Retailers must have an all-encompassing approach to provide a top-tier customer experience. Offerings including inventory control, payment processing and customer relationship management, are an important part of the customer journey. Providing these services seamlessly with an all-in-one solution can significantly simplify operations for retailers whilst enabling them to deliver ultimate customer satisfaction.
To enhance in-store experiences, retailers can leverage mobile POS systems. MPOS help in-store associates to deliver a personalised experience while providing customers with a range of useful information – such as stock availability, purchase history and available discounts – with just a tap on a tablet. What's more, unlike traditional POS systems, the technology can run offline in any part of the store – allowing customers to enjoy services without standing in long queues.
In today's competitive landscape, retailers need to separate themselves from their competitors at every single touchpoint when it comes to customer service, from initial engagement to finalising the transaction. Retailers who begin to leverage these advanced technologies can significantly gain a competitive advantage in the upcoming festive period.