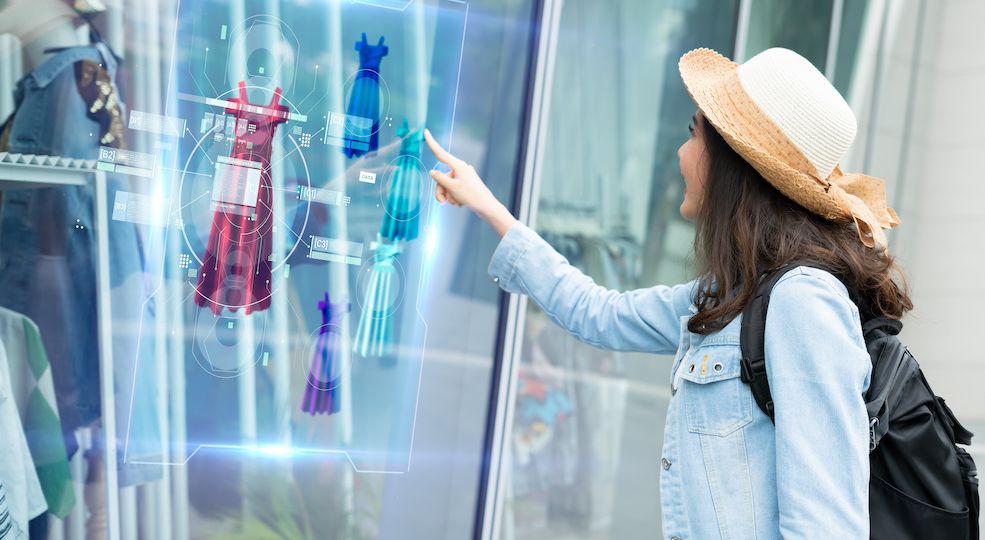 Janine Hunt, Client Partnership Director at Kura.
The customer service sector has changed dramatically in the last few years, with the growing popularity of eCommerce and social media becoming a driving communicator between brands and customers. With technology advancements occurring regularly, it is no wonder companies are finding new and wonderful ways to connect with their customer bases.
One advancement is in the metaverse – augmented reality (AR) and virtual reality (VR). From virtual learning environments to 3D-modelled products, the internet is changing the customer experience.
Here, we will explore some of the impacts that the metaverse will have on customer service and the customer experience.
Brand interactions
One way the metaverse will start impacting customer service is through the interactions consumers will have with the brand before, after and during purchases. The metaverse can offer an immersive shopping experience from the comfort of your living room – including diagrams and model creations of products. There may also be the opportunity for customers to walk through a shop, as well as interact with virtual shopping assistants, without having to leave their homes. These could be robotic assistants who can answer a range of commonly asked questions, or hologram-projected assistants who regularly monitor the 'shop floors'.
Businesses can also use the metaverse to contribute to a virtual economy and drive loyalty. The introduction of the metaverse has also seen intangible additions, such as cryptocurrencies and the creation of non-fungible tokens (NFTs). NFTs can be used to increase customer interaction and promote loyalty schemes for specific brands, improving the customer experience.
Personalisation
As with social media, the metaverse is a great opportunity for brands to increase customer personalisation and targeted marketing. The reality capabilities of the metaverse mean that brands can design their own interactive and immersive worlds which represent their brand identity in a way that traditional marketing, such as video ads, cannot do.
This can be personalised to the customer's own home – showing them how the products will look within their own environments. This is crucial as 80% of customers are more likely to buy from a brand that offers a tailored experience and what can be more personalised than bringing brands and 3D products into their home?
Better support
The metaverse can also help expand your company's omnichannel support. Omnichannel support is the ability to communicate with customers and handle complaints through multiple channels – whether this is live chat, email, phone call, or another form. Adding metaverse capabilities offers your customers a wider range of communication points and face-to-face human interaction no matter the location, thus improving the customer experience.
The quality of customer service and complaints handling may also be improved by the introduction of the metaverse, allowing you to demonstrate solutions and products, and discuss troubleshooting more easily.
A study has shown that the information a human can store is increased by 70% when using augmented reality (AR). This could mean your company could make a significant difference to your customers by using the metaverse.
Provide training
Further quality can be provided through internal use of the metaverse. Virtual reality can be a useful tool when it comes to training customer service agencies or company sales teams for example. Adopting augmented learning environments means you can teach new recruits from multiple locations and monitor their progress.
By improving your training programmes, you can make sure that customers are handled with the best care possible. Better service training can improve your customer's satisfaction – leading to happy, and loyal customers. And outstanding customer service can lead to a rise in the desire to buy, with consumers spending 17% more after good interactions with customer support.
Whether it is in-house or from your employee's house, training or bringing the shop to the customer, the metaverse can improve the customer experience tenfold. The quality and speed of customer service can be improved through the introduction of these different realities, and by offering a new way to connect, more customers can experience brands in exciting and innovative ways.