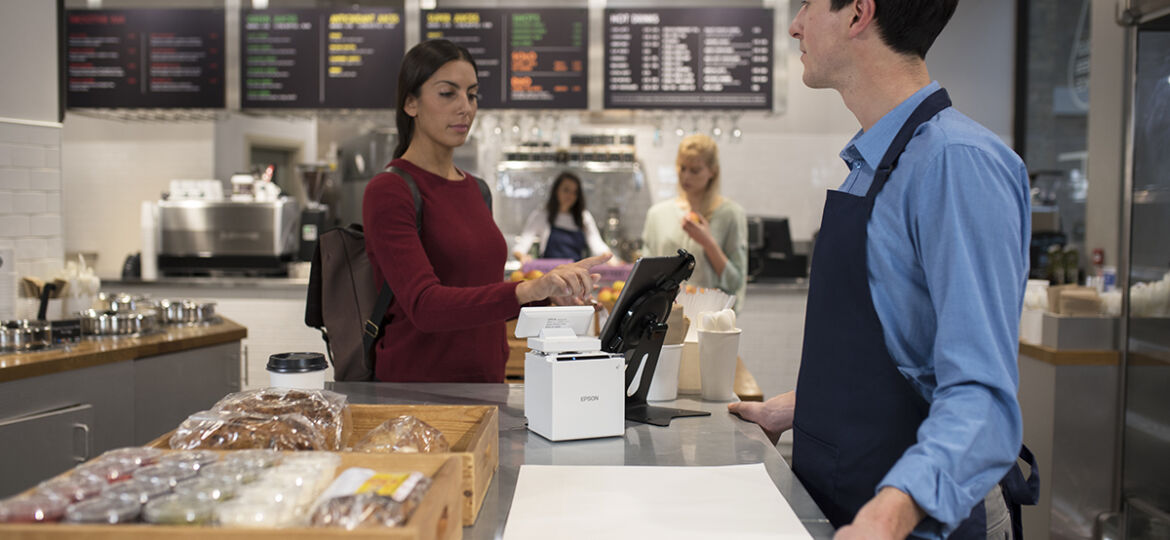 By Dayle Guy, Product Manager, Epson (UK) Ltd
One of the many trends that Covid-19 has accelerated has been the increase in takeaway service adoption. Delivery orders rose almost 400% in the fourth quarter of 2020 compared with the same period in 2019.
To cater to the uplift, restaurants, pubs and cafés have had to change their business delivery approach. Some businesses have turned to third-party delivery platforms such as Deliveroo, Uber Eats or Just Eat. In fact, Deliveroo recently announced plans to extend its services into around 100 new towns and cities and expand its reach in 150 areas it already operates in.
However, using these market-leading delivery platforms can be prohibitively expensive for some businesses.
This has fuelled the growth of alternative mobile ordering and marketing software companies that tailor their expertise to your businesses offering. Companies like App4 and StoreKit provide cloud kitchen online ordering solutions that can be supported by a versatile mobile point of sale (mPOS) printer.
So, what are the benefits of creating your own online store? You can:
Connect with your customers directly using in-house marketing and delivery.

Take on your own delivery to have better visibility of the service.

Create a stronger relationship with customers, lowering the risk of them moving to competitors.

Develop a cost-effective alternative to third-party delivery services.

Understand where customers are being reached. Some solutions include a marketing dashboard that identifies where traffic and sales originate – social media website etc.
This approach, or a click and collect alternative, can be applied to other establishments such as specialist shops, boutique outlets, coffee shops and food trucks.
Versatile mobile point of sale receipt printers are designed to support this. Compact and easy to use options include network tethering, allowing the printer to provide an internet connection to the tablet over cable. Not having to rely on Wi-Fi means potential connection dropouts are avoided so orders can be processed effectively, minimising errors and delivering the best customer service.
Other user-friendly features include a near-end sensor, that enables paper changeovers to be made at the best time, keeping downtime to a minimum, 'Sync and Charge' for tablet device connection, delivering power and print data over a single cable and USB A ports for simple connection of peripherals.
While they responsively print the receipts the receipt printers can also enable operations to add another level of customer engagement with the addition of tailored offers and vouchers.
This promotes conversations and customer engagement, builds relationships and encourages repeat orders. All of which support business health and wealth.