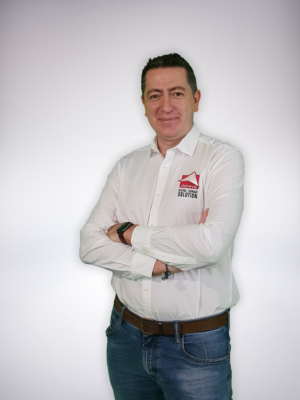 ICON Multimedia, a company specialising in the development of Digital Signage solutions thanks to its own DENEVA software, incorporates Andrea Mereghetti into its team, who will carry out his functions as a new Business Developer for Latin America.
Mereghetti joins his new position with a professional background of more than 20 years in the AV industry, performing his duties in recent years as CEO of KOLO, where he consolidated his experience, turning the company into a reference in digital experiences in Mexico. Now, in his new role, he will bring his product knowledge, his team leadership and his ability to identify business opportunities. "Being part of a project with such a strong innovation and growth component is a really attractive challenge", says Mereghetti.
His point of operations will be located in Mexico, one of the most solid markets for the company, changing also the location of DENEVA's physical offices in CDMX. However, its scope of action will go much further than these borders, reinforcing its position in other Latin American markets, within a global structure in which it already works in verticals as important as retail, corporate or transportation, among others.
Mereghetti also says, "I take on this new responsibility with great enthusiasm and I hope to be able to contribute my experience at a key moment for ICON Multimedia in which it is consolidating its leadership in the field not only of products but also Digital Signage solutions."