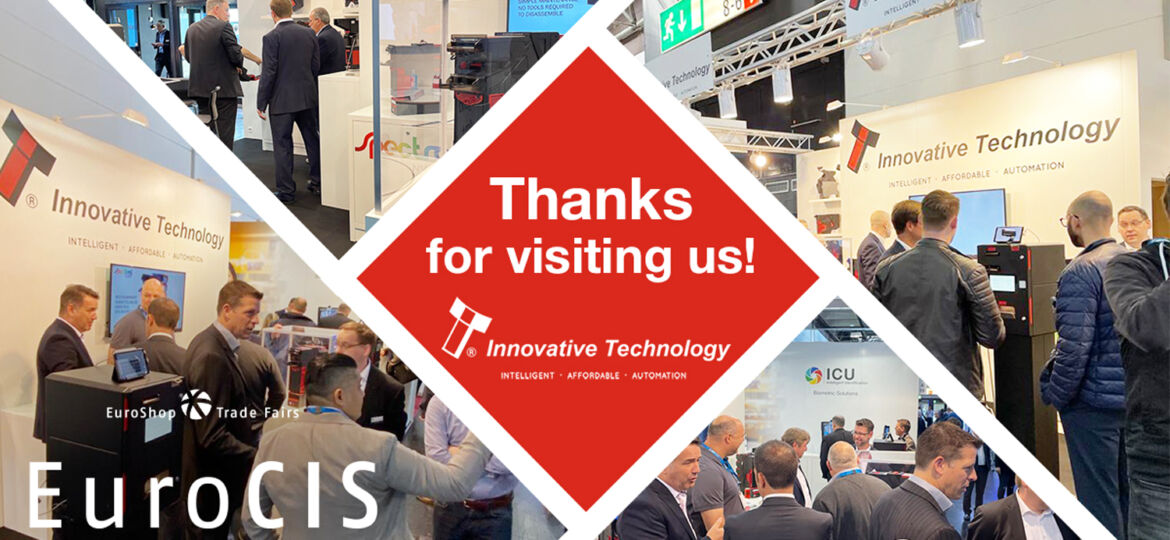 Innovative Technology successfully debuted its latest cash handling solution, NV4000 Spectral at EuroCIS 2022 – the Leading Trade Fair for Retail Technology, in Düsseldorf. ITL demoed how this new product can accelerate customer throughput with advanced mixed bill recycling and, with its modular design, helps retailers avoid expensive service calls. It also showcased its latest biometrics solution – MyCheckr, providing anonymous age estimation.
Commenting on its presence at the show, Thorsten Labusch, VP of Sales & Business Development for ITL said, "EuroCIS was a great success for us this year, from the moment the doors opened to visitors on Day 1, our stand was busy, followed by a constant stream of visitors throughout the three days. The star of the show was undoubtedly our new NV4000 Spectral which we introduced to the industry for the first time. An advanced, high-volume mixed bill recycler, this revolutionary innovation is designed specifically for the retailer to move customers through the checkouts quickly. Visitors were impressed with the large recycling capacity of up to 420 bills of 5 denominations which results in fewer refills to increase staff efficiencies. Plus, automated float management keeps machines running and significantly reduces the number of service calls."
ITL's biometrics division also had its full range of AI-powered solutions on display.
"Our solutions providing anonymous age estimation also proved popular on the stand. Visitors were impressed with how this accurate, hands-free age estimation technology can help retailers avoid selling age-restricted goods to minors. ICU Lite can be implemented directly into self-checkout terminals or kiosks and MyCheckr is a stand-alone device designed for manned checkouts to give an extra level of assurance when till operators are checking age ID. We were delighted to receive first orders for MyCheckr at the show from one of our partners after intensive trials with their customers, successfully proving our concept for anonymous age estimation," explained Christian Czeskleba, Senior Business Development Manager for their biometrics product range.
Continuing, Thorsten commented, "The team also showcased how CashGenic – the hygienic cash automation solution, can be used in various settings to automate the counting and handling of cash to save time and generate greater efficiencies for businesses. EuroCIS visitors were also keen to see how the SMART Coin System can be used to eliminate coin starvation and significantly reduce cash collection costs."