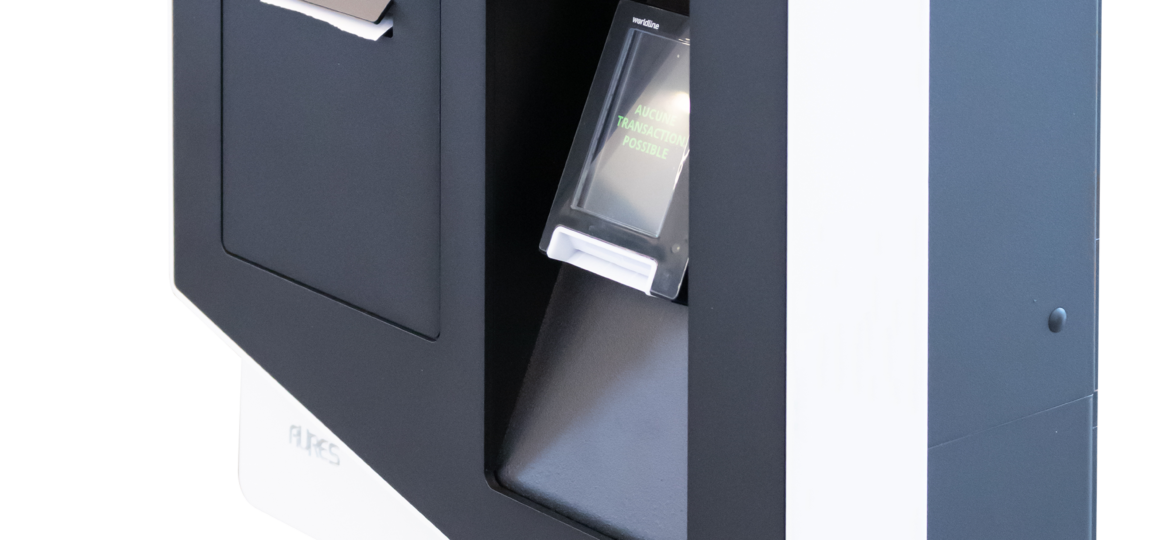 AURES Technologies is continuing its development in the kiosk and self-serve sector and the omni-channel digital customer journey.
Among the Group's new customised and turnkey offers is KOMET, a multi-environment and multi-function kiosk solution designed for several sectors: retail, hospitality and catering, food and beverage (self-service, fast food and SCO for take-away sales), leisure and services (cinemas and theatres, sport venues, etc).
Whether wall-mounted, "standalone" (fixed to the floor), in its single or double-sided configuration, the KOMET kiosk range allows for the fluidity and efficiency of the customer journey at the point of service.
The KOMET Kiosk family incorporates some AURES' high-performance, upgradeable OEM equipment and sub systems, such as the YUNO Kiosk (27in).
Offered in portrait mode, the touch screen orientation boosts the customer experience, thanks to a 27in format guaranteeing good visibility together with smooth and efficient navigation.
Featuring modular technology, this hardware is available with a choice of three different processors (i5, i3 or J1900), in order to adapt to the requirements of various software and application platforms. Equipped with a projected capacitive panel (PCAP), the KOMET's screen(s) are multi-touch and resistant to liquid splashes and dust which are so frequent in many environments (IP 54 protection standard).
KOMET integrates the ODP 444 thermal receipt printer, a product developed and manufactured by AURES; allowing the printing of 80 mm wide tickets and receipts.
The KOMET range also accepts various electronic payment terminal, such as Worldline's VALINA, Ingenico's LANE products, Verifone's P400 and Pax's S300.