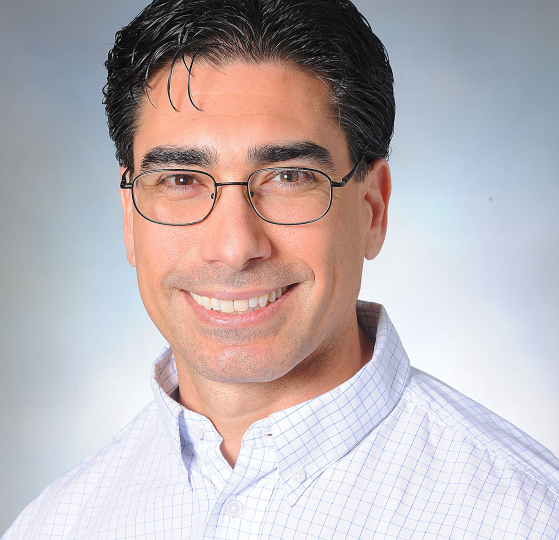 A lighting specialist has bolstered its US reputation with the appointment of a 25-year veteran of the amusement and entertainment market.
And the recruitment is already paying dividends with the acquisition of a new project win in Waterloo, Iowa and a number of other prospective projects.
Ventola Projects has taken on Tony Tallarico as the new Director of US Operations, following a period of strong success in the US Family Entertainment Centre (FEC) lighting market.
The role, which will see Tallarico based near Richmond, Virginia, will help expand Ventola's presence, having already set up its LED lighting service & installation operation in the bright lights of Las Vegas.
"We're extremely pleased to add someone of Tony's calibre to head up our US team," said Ventola Projects founder Mick Ventola.
"Tony is someone who we have known for a few years now, having been someone who helped us build connections and deliver expert knowledge of the US FEC scene when we first began taking orders in the USA during 2016.
"To have him now in our ranks further solidifies the growing reputation of our LED lighting products overseas, which are helping to give FECs something new and visually inventive amidst a tough economic climate."
Tallarico joins Ventola having held several positions of responsibility, including Tricorp Amusements, a coin-operated gaming outlet distributed across the states.
Here, he oversaw Fun-Land of Federicksburg, a 40,0000 sq. ft. indoor amusement park sitting across seven acres.
He would later move to become general manager of the entirety of Fun-Land park operations, and in 2015, transition to new business development for QubicaAMF Worldwide, a leading Ten Pin bowling equipment provider.
Now, he will head up the US sales side of Ventola Projects, helping to increase the ever-expanding distribution of VAvR LED systems, consisting of its combined general task lighting & multi-coloured glow effects typically seen in a bowling alley.
And with projects having already been completed by Ventola at the likes of Tahiti Village and Bally's Hotel & Casino in Las Vegas, Tallarico is excited by the potential ahead:
"This is a company that has grown massively in recent years, with big names relying on Ventola to light up their venues.
"What we have on our hands now is a massive job of getting more and more FEC venues ready for reopening, amplifying their lighting and entertainment effects so that they can offer something new to guests upon their return.
"Ventola ticks all the boxes in that respect and my job will be to help spread that message across the states. I can't wait."
Ventola Projects, which is has been named as an export champion by HM Department for International Trade three years running, has been on something of a roll in recent times, with nearly 70% of business now accounted for in the export market.
Production is centralised and managed in the UK, with strong supply chain links with connections in the US.
Just recently, the business acquired the latest in a string of wins with the Monster Mini Golf franchise, as well as completing a new bowling experience in South Dakota.
And now, with a new project in Waterloo, Iowa and other prospective projects, the future looks strong for Ventola in the USA.