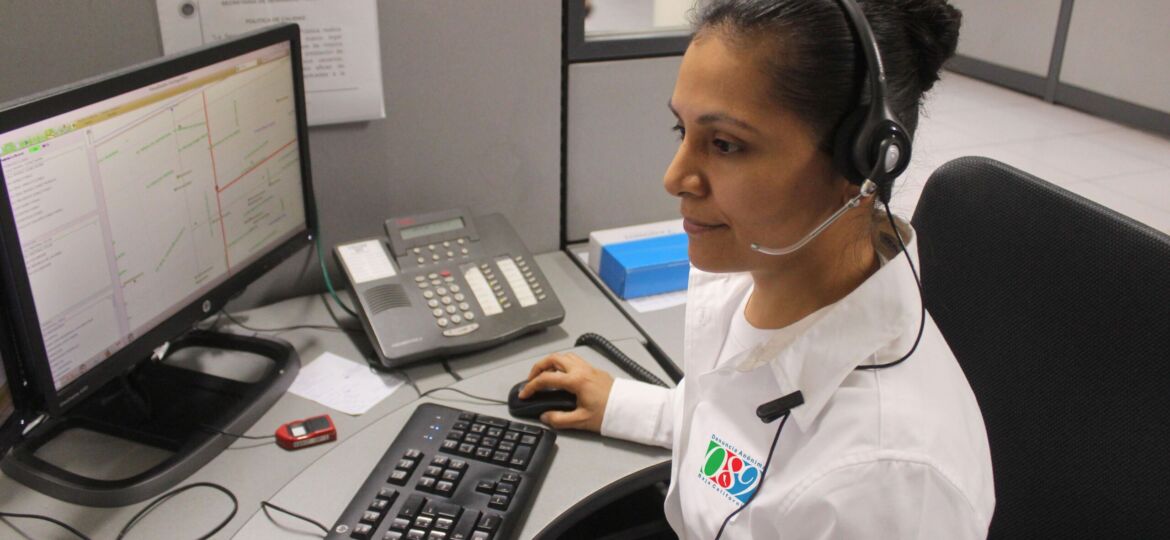 No business can afford to underestimate the importance of positive customer experience. Poor service can make a significant impact on a brand's retention rates, causing would-be buyers to look elsewhere. In fact, bad customer service costs businesses a combined £51 billion each year.
Your organisation has to be built on a foundation of great customer service to ensure agents are performing at their highest standard, if internal operations are insufficient potential issues will arise in the future. Identifying, and solving pain points before they become a serious issue is vital.
We all know the costs of bad customer service – the lost customers, the hits to your brand name and reputation. One of the best ways to improve customer service is to anticipate issues your team might be having and solve them before they even become a problem.
There are a number of common areas of struggle for engagement teams: inflexible work schedules, staff shortages, slow onboarding and poor service systems. Some of these issues overlap with another, exacerbating the impact on operations and their customers.
The first order of business is to help your team reduce customer effort whenever possible. Ask your staff about the issues they've been having and solicit their suggestions for improvement. They'll probably have some interesting and helpful things to say.
Here are some of the problems your team may be running into, and how you can rectify them:
Lack of staff
When the number of incoming contact points is ever rising, the scale of damage a disorganised team can inflict upon your business reputation, and financial impact are at a high point. Working with a workforce too small for the tasks at hand is just as risky as operating with too many employees.
The contact figures flux throughout the year and depends on industry. The retail sector analysis finds that the first quarter is both a lucrative and demanding time for contact centres. The influx of returns from Christmas arrives while those in finance help people who overspent during the festive period are prominent at the start of a new year. Meanwhile, the travel industry often peaks in line with national school holidays as families are restricted to holidays during term time.
Organisations who struggle to handle a flux in service levels across all multichannel touchpoints, will be losing opportunities, suffering brand damage, while receiving negative publicity.
Utilising a platform which facilitates the availability of resource planning tools is imperative here. While hiring is ongoing other employees must maintain service levels, the company can aid with this by accommodating schedule changes, facilitating cross-team communications for ease of adaption, and using coaches and mentoring to keep all team members motivated in line with the expected quality output required.
Onboarding
Higher queue times, increased abandonment, risk of staff burnout, and poor customer service all stem from insufficiently staffed teams. Onboarding is a real challenge but important for bedding in the right hires.
Key to solving this issue is a suitable platform for new hires to use for both training and quality management for all employees to grow from.
Training programmes are vital within a call centre for all. As the customer service landscape evolves, the customer service skills of 10 years ago don't quite cut it anymore. According to recent studies, 81% of customers attempt to solve problems themselves before contacting a live agent. The outcome is that the issues brought before your staff become more and more complex every year. At the same time, 53% of customers say that they expect more from customer service than they did a year ago.
Agents feeling motivated and empowered at work is more important now than ever with increased hybrid and remote working. According to Gallup, the level of engagement for remote employees has dropped more sharply than the engagement of other workers, thanks to the lack of clarity around expectations, recognition, and connection to the business. And with 69% of service agents considering leaving their customer service role altogether, it's best to take action to improve morale.
Improving training and encompassing remote team building communication and opportunities within a contact centre, along with offering frequent recognition and rewards programs is a proven way to support agents and ensure they feel valued and cared for by the company.
Flexibility at work
A worldwide pandemic forever changed our perception of work, and today the way we work remains altered. Pre-Covid, research from the NCCI shows a mere 6% of employed Britons had tried to work remotely, by 2020 a third of the workforce were working from home and figures today remain high.
An ONS study this year revealed 84% of employees who experienced working from home during lockdowns planned to continue doing so, at least partially. This shift means that flexibility at work for employees has never been more important.
Offering the ability to work part-time remotely can help attract new hires and retain current employees, with the right systems in place productivity levels should not fall based on the location of the worker. Monitoring and QA solutions can be utilised to keep track of all employees, empowering both the company and the worker to push forward together.
Pain points within teams manifest in familiar ways no matter the industry. Organisations in the finance sector will feel similar struggles to those in retail and technology firms. Engaging customers via the kiosk and digital signage world, and increasingly in mobile where a staggering 53% of mobile phone users engage with their primary banking provider once a month, relies on efficiency at all levels of the operation with no leeway for anchors.