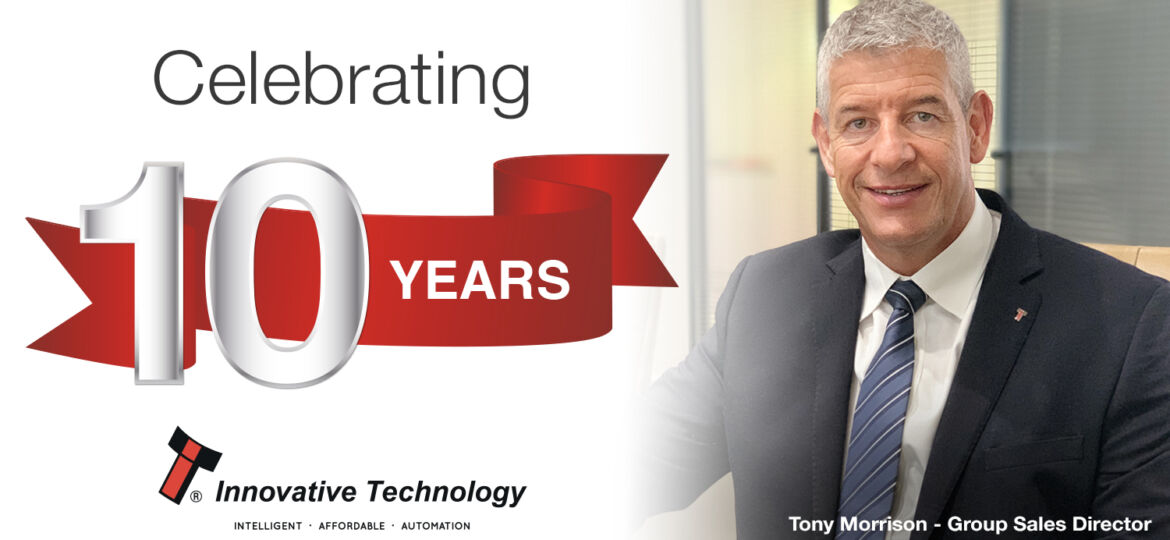 Innovative Technology (ITL) are delighted to announce a 10-year milestone for Group Sales Director, Tony Morrison. Since joining the cash handling company in 2012 as Sales Director, Morrison has been promoted, and instrumental in many of the organisation's strategic developments.
Commenting on his decade with ITL, Morrison said, "I feel honoured to celebrate this milestone with such a forward-thinking dynamic company. I have the pleasure of working with a highly committed team who are key to the success of the business. When I first joined, I was responsible for our Retail & Kiosk customers and was tasked with expanding this market sector to the same level as our successful, well-known gaming business.
The retail sector has developed considerably since then and we now have an established product range ideally suited and tailored to this industry. I was promoted to Group Sales Director in September 2019 and now take responsibility for expanding our global reach across all verticals in both the gaming and retail side of the business, as well as researching emerging markets internationally."
Commenting on Tony's achievement, Peter Dunlop, ITL's Group Managing Director said, "Tony has extensive international sales experience in the cash handling industry across a range of sectors and territories. He is excellent at building relationships, predicting and understanding key customer trends, and he is key to implementing our growth strategies and plans. The business has shown some incredible expansion and changes over recent years with innovation being our key driver.
This desire to continually innovate has led to the development of our AI-powered biometric solutions, created to meet the ever-changing needs of customers. I look forward to working alongside Tony over the coming years to continue to expand our customer base, develop leading-edge technologies and achieve our business objectives."
Concluding, Tony said, "We have a very loyal customer base here at ITL and it's thanks to this and to every member of staff that we have gained such impressive success. I look forward to further developing ITL both strategically and commercially to ensure we continue to build the best-in-class value for money products that our customers deserve."