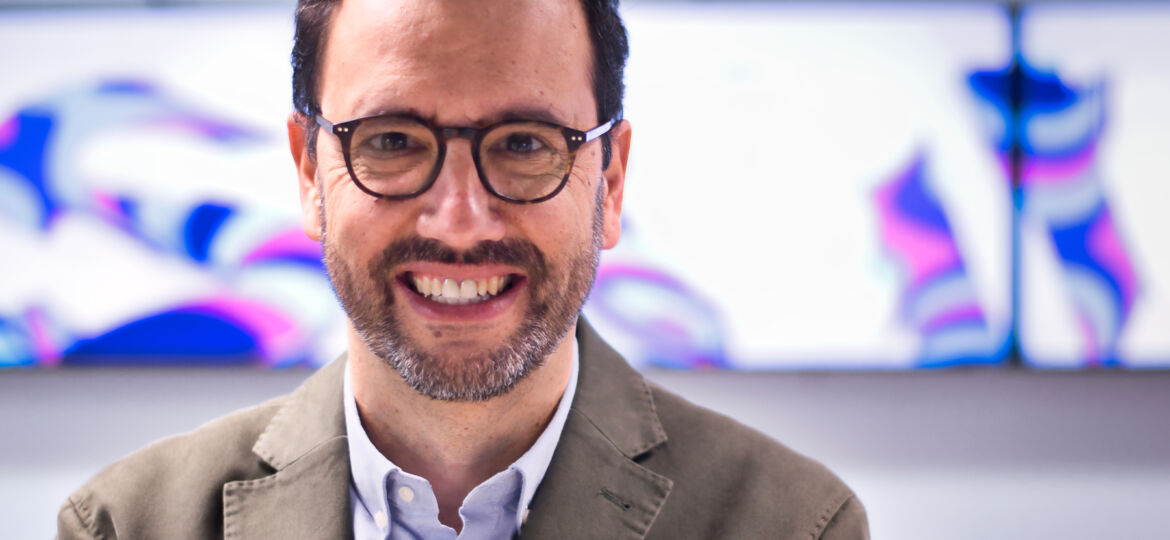 Nsign.tv has announced the appointment of Albert Baranera as its new Managing Director, reporting to Toni Viñals, the company CEO. From his new post, Baranera will shape Nsign.tv's sales channel and marketing strategy.
Baranera holds a Law degree from Universidad Pompeu Fabra and completed the General Management Programme at IESE Business School, University of Navarra, as well as the Programme for Management Development at Esade.
The new Managing Director is taking up his new responsibilities with more than twenty years' experience in a number of top management posts in Spain and the US with various international suppliers of solutions-based digital identification, such as Plasco ID, Matica Technologies, BlueStar, Datopack ID and Impuls ID Distribution.
Speaking about his recent appointment, Albert Baranera said: "I am joining Nsign.tv at a really exciting moment. On one hand, the market is seeing a boom in the digitisation of physical spaces, where brands and businesses are looking for a better connection and interaction with their audiences (customers, visitors, employees, clients). And, on the other, our digital signage platform is at an optimum moment with the right product, team and the capability and strength to expand nationally and internationally."
Baranera explained: "As Managing Director of Nsign.tv I will be focussing my energies on organising the company resources to ensure our expansion and ongoing investment in innovation. On the other hand, I will be looking to set in place the sales channels necessary for our technology to reach potential end-users, offering a product that creates a positive impact thanks to its interoperability with multiple sources of information, its scalability in implementation (able to evolve from publishing contents to customising them for specific audiences), obtaining all kinds of metrics to evaluate its impact and, above all else, offering the platform with the best user experience in the market."
Toni Viñals, CEO of Nsign.tv added: "We are delighted to welcome Albert on board. His professional track record is grounded in three areas that are absolutely key for us, namely technology, internationality and creating channels. He has the expertise required to organise the company's various departments and focus them not only on having the best digital signage platform, but also on being an attractive company for the different technological partners needed to guarantee the best solution for the end customer."
Albert Baranera's immediate challenges include Nsign.tv's upcoming participation at ISE 2022, the world's biggest AV fair, scheduled for 10 – 13 May in Barcelona. The new Managing Director concluded: "We are really excited about exhibiting at ISE again. Visitors will be able to see how our platform has evolved technologically and how digital signage is much more than just showing audiovisual contents. Now we are talking about full interaction with audiences using touch screens, IoT devices and AI analytical functions."