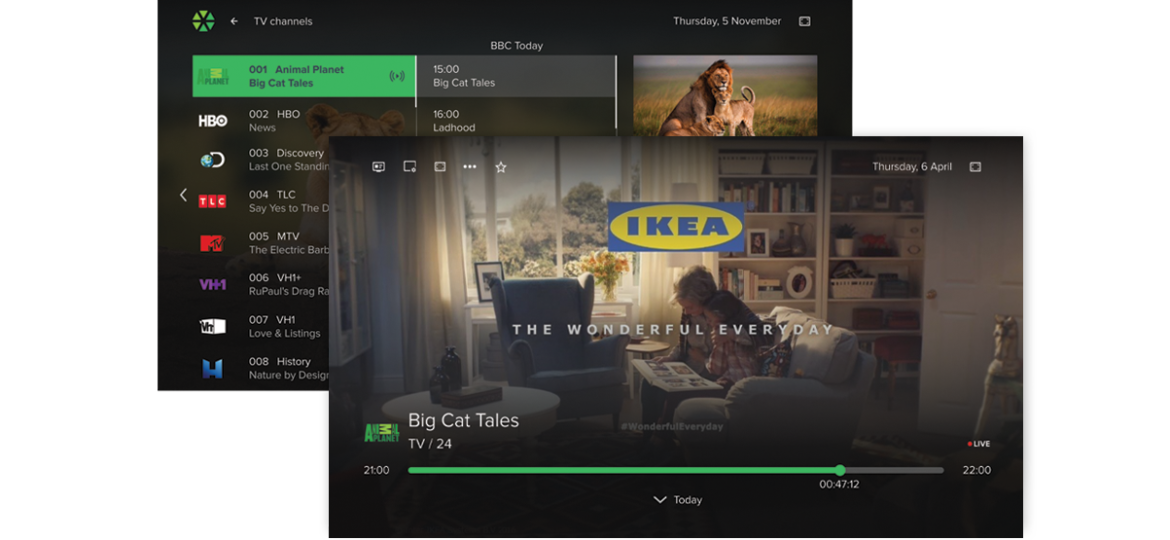 SmartLabs has unveiled its Dynamic Ad Insertion solution, SmartLabs DAI. With this intelligent and flexible ad insertion system, operators and broadcasters will be able to add or replace ads with higher accuracy and greater profits. While TV advertising revenue declines and video content viewing audiences tend to granulate, broadcasters and operators strive to sustain advertising profits by implementing new flexible strategies and cutting-edge technologies.
SmartLabs' Ad Insertion Solution, enables highly accurate ad targeting and placement to drive video content monetisation success. SmartLabs DAI solution enables broadcasters and operators to dynamically insert ad units into video content. With its server-side ad insertion technology, operators can add or replace ads in live video streams, pre-recorded and xVoD content, with little-to-no effort. With built-in VAST protocol support, depending on requirements, users can partner with third parties or configure their own campaigns in SmartLabs DAI and become independent of any external advertising services.
Mikhail Grachev, CEO at SmartLabs, says: "We wanted to create a flexible solution that enabled operators and broadcasters to manage their ad campaigns in the most efficient way. We also focused on creating the technology that would provide a perfect content watching experience for the viewers."
The SmartLabs DAI solution is made up of three key modules. The Advertising Decision System (ADS) module is implemented as an element of the SmartTUBE Server. The server-side ad insertion module is implemented as a part of the SmartMEDIA solution. Finally, the client-side ad insertion module is deployed as a component of the SmartTUBE Apps system.
SmartLabs DAI can be rolled out as a comprehensive package or you may choose one or two of its elements to be deployed and integrated with complementary third-party systems. This unparalleled flexibility lets an operator or broadcaster choose the configuration that fits their current needs in the best possible way and helps to optimise their business processes.
The ad insertion module automatically transcodes ad units to deliver a smooth transition between an ad and a video stream, providing a classic TV watching experience for viewers. This module is fully responsible for the easy-to-miss transition with no interruptions and an ad image quality that equals the video stream quality. In this way, an ad unit becomes a native part of a video stream, raising subscriber engagement levels and sustaining high subscribers' loyalty.
SmartLabs DAI reliability is based on the robustness of renowned and time-proven SmartLabs' products — SmartTUBE and SmartMEDIA.