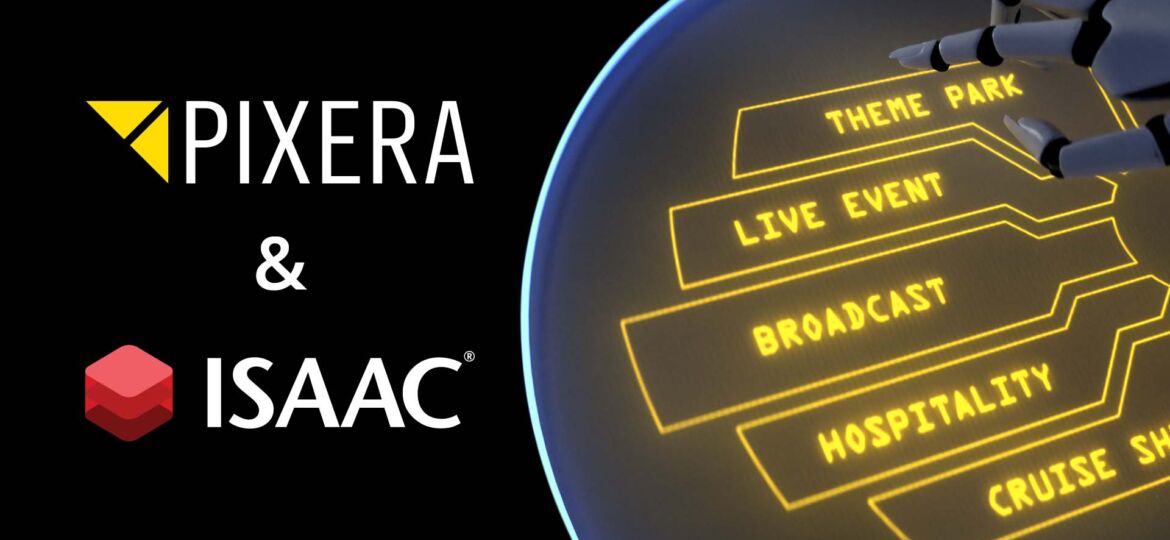 AV Stumpfl and Smart Monkeys have announced their partnership to integrate ISAAC API into the award-winning PIXERA media server system's new "PIXERA control" show control solution.
Smart Monkeys' ISAAC system simplifies complex shows requiring customisation, control, scheduling, media, logging and user management.
ISAAC Workspace provides a unified programming and front-end client interface for pro-AV installations.
The new PIXERA control is a distributed integration and control framework that empowers users to seamlessly host new functionalities within PIXERA and to control all aspects of an extended project environment.
Anything users create and integrate can be distributed across their connected systems and shares itself.
PIXERA control setups can also be freely configured and allow users to create connections between multiple media technologies.
As a first successful step of the collaboration process between the two companies, ISAAC events can be created and synced with the ISAAC calendar directly from within the PIXERA control interface.
It is also possible to pass variables to ISAAC and create a UI that can then be displayed right within ISAAC Workspace.
Smart Monkeys' co-owner Stephan Villet explains the reasons for the new partnership, "There is no doubt that PIXERA is shaking up the media server market with its truly modern UI and incredibly powerful engine. PIXERA control is a continuation of that product development mindset, and we can't wait to see all the amazing things that users will do with it. Our goal with ISAAC is to provide a robust, high-performing and reliable integrated system that serves as a perfect hosting platform for specialised solutions such as PIXERA control. We are looking forward to extending our technical collaboration further and making it easier for our mutual clients to leverage the combination of our two products."
The direct integration of ISAAC with PIXERA control is aimed at giving users the best of both worlds, ISAAC's unmatched high-level system health and maintenance capabilities coupled with fine-grained access to the PIXERA content editing and presentation platform.
PIXERA Executive Director, Harry Gladow, comments, "Smart Monkeys is internationally known for its great expertise in the field of show control solutions and its ceaseless quest for real innovation. We are extremely happy that the team behind the acclaimed ISAAC Workspace recognised the potential of PIXERA control early on. This collaboration lays the foundation for a wide range of solutions throughout the fixed install industry, from large-scale public shared media experiences to multi-attraction theme park control systems and beyond."