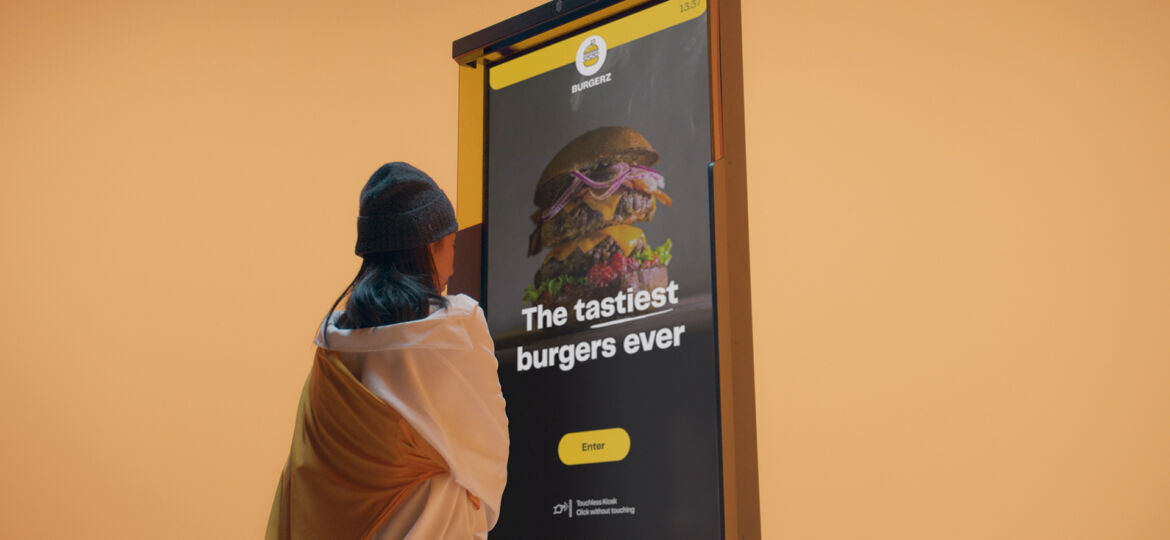 Samsung Electronics Europe and iNUI Studio introduce AIRxTOUCH KIOSK Series 3. This interactive kiosk solution offers the same experience as a standard touch device without the need to physically touch the screen. This solution is designed to allow the user to gesture near the device and therefore offers a clear advantage from a sanitary point of view.
To design this solution, iNUI Studio combined a Samsung 55in 4K screen – the QM55 – in a metal body with AIR TOUCH optical sensors and a powerful processor. The Series 3 is made for heavy traffic environments and is available in several colours.
Due to its nature and the uses it allows, the AIRxTOUCH KIOSK Series 3 is particularly suitable for train stations or airports and – more generally – any space welcoming the public.
CFL is the national railway company of Luxembourg. After Luxembourg brought transportation for free all across the country – which is unique in the world – CFL wanted to go further and has deployed several AIRxTOUCH KIOSK Series 3 in two of Luxembourg's train stations for this pilot phase. Driven by innovation, CFL wanted to bring a useful and exciting experience to their users in the need of real-time information. Thanks to the custom software, users get traveller information in real-time, are able to plan their journey, discover the country and more – at a distance of 5cm from the screen, keeping them safe!
Based on powerful proprietary image processing algorithms, the patented AIR TOUCH technology delivers exceptional mid-air interaction (5cm from the screen) and the most complete User Experience available on the market. Allowing click, double-click, drag & drop, slide, zoom interactions – with a precision of 3mm – AIR TOUCH is as easy to use as a conventional touch device.
The AIRxTOUCH KIOSK Series 3 solution integrates a 55in Samsung QM55R display. The models of the QMR Series offer many advantages for professionals. Thanks to the Dynamic Crystal Colour technology, the image quality is optimal, with a billion shades of colour, contrast ratio, high brightness and anti-reflection treatment that ensure good readability even in high light conditions. Immersion is further enhanced by HDR10+ compatibility and UHD (4K) resolution enabling professionals to bring all their commercial content to life, 24 hours a day, 7 days a week.
Marc Wengler · General Director of CFL said, "With these touchless screens, we offer our customers, who are in the centre of our strategy, an innovative solution to cover their information needs through a tailor-made user interface that we have co-created directly with them. Especially in the current health context, AIR TOUCH is a more than adequate way to display the information they need."
Jon Raines · European Business Development Manager – Transportation at Samsung Electronics said, "Samsung was delighted to be chosen for this remarkable project. The pandemic has raised many questions about customer safety and we are committed to working with our partner network to ensure we continue to innovate based on the real-world situation."
Olivier Raulot · Founder and CEO of iNUI Studio said, "We are very proud to partner with Samsung for the very first implementation of our technology in Europe. I'm deeply convinced that Touchless will naturally impose itself on the worldwide market. AIR TOUCH is as easy to use as a traditional device with the advantage of hygiene. By trusting us as well as the AIR TOUC® technology, CFL demonstrates its innovative DNA."