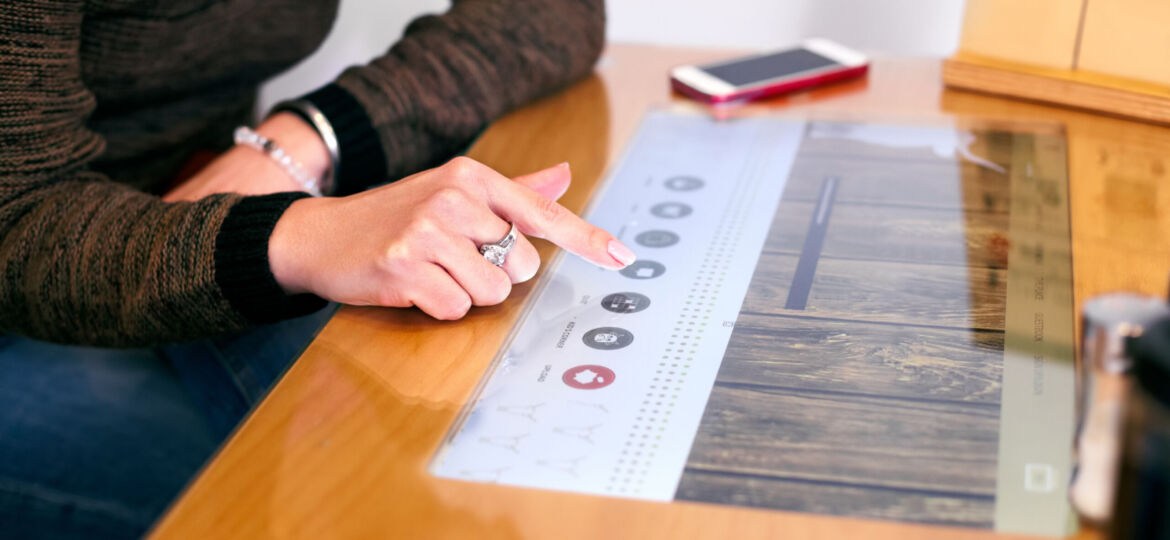 By Paul McHugh, Area Director UK, Cradlepoint
The economic impact of the Covid-19 pandemic has been well documented, and the restaurant industry is no exception. Data released at the end of the summer suggests that almost 20% of 'casual dining' venues have been lost over the last year and a half. This, combined with the rapid rise of Omicron cases causing more cancellations and restrictions, a severe worker shortage and the growth of online food delivery services, has left the restaurant industry in a dire predicament.
When restrictions were lifted, the restaurant and hospitality industries enjoyed an initial surge, but many are now facing major staff shortages and concerns over the new wave of infections. Owners must therefore be looking at ways to restore that early momentum and ensure a robust recovery once we have come out the other side of this latest wave. Some of the ways to achieve this are based on offering more engaging experiences to entice customers back through the door when it is safe to do so and streamlining operations to ensure they can operate efficiently.
For the modern customer, dining out isn't just about high-quality food and a unique atmosphere. Internet connectivity has become fundamental both to customers and restaurants themselves for many reasons, such as facilitating interactive experiences and improving flexibility in operations.
With this being said, could Wireless WANs (WWANs) using cellular modems and management systems, offering reliable and consistent connectivity, help to support the restaurant industry's recovery, even throughout this latest wave of restrictions and worry?
Upgrading customer experience
Put simply; seamless connectivity allows restaurants to deliver more engaging and touchless experiences, enabling them to provide Covid-safe environments at the same time. For example, restaurants can implement interactive online menus that automatically update and allow customers to order from their tables. Secured wireless connectivity can also support handheld payment systems or systems built into tabletop kiosks. It can also facilitate a more personalised experience for diners, using data to offer customised offers and deals to repeat customers, allowing physical restaurants to compete with discounts offered by online delivery services.
Customers now expect accessible, free WiFi when visiting public locations, which is no different for restaurants. This does, however, increase the load on traditional wired broadband services or WiFi routers that are inherently under-provisioned to support today's data consumption – often negating the premium experience that customers demand. As well as this, many restaurants based in shopping centres or markets will often require their own dedicated network that is independent of the wired one being offered by their landlord. WWAN solutions can help handle both of these issues, providing restaurants with their own portable network, and being able to manage the extra load by backing up the primary network or acting as the primary network itself to ensure seamless connectivity.
Facilitating flexibility
While the benefits of WWANs to static stores have been noted, including improvements to private, secure networks and the effective use of point-of-sale devices, they can also facilitate non-traditional restaurant experiences like pop-up stores and food trucks. These allow businesses to reach out beyond their bricks and mortar sites and connect with customers who might not want to risk coming into crowded city centres. Also, opportunities like festivals and markets, when they are safe to continue, will allow restaurants to build on their customer base and cater to a wider range of the public. Reliable connectivity is a fundamental requirement for this. Traditional wired connections cannot provide this type of flexibility. These "mobile" food services would traditionally have to depend on the location having wire broadband installed. And even with that, they would have to rely on less-than-optimal WiFi access to the network—if even available at all. As such, WWANs can enable these pop-up stores and food trucks to be instantly connected wherever they decide to try selling. This instant and remote connectivity give them much more flexibility and stability in their chosen locations, thus providing a more well-rounded service for the customer.
This means that restaurants can use cellular connectivity to embrace the flexibility offered by online delivery services, accommodating new customer demands for a premium experience where the customer is based, rather than relying on them visiting a fixed location.
Supporting IoT
As the use of IoT devices increases for streamlining operations and improving quality, it will become vital to have a robust network that can support the increased amount of data being shared and the different stakeholders involved. IoT data assists management in automating and streamlining certain tasks, making the restaurant more labour efficient, but can also monitor things like temperature and energy usage, enabling significant cost savings for the restaurant as they become managed more efficiently. This means if the network carrying this information fails, it could have a wide-ranging impact on how the business operates. This is where WWANs can again provide that backup network or even act as the primary for this data, ensuring continual uptime.
Final thoughts
Though there is no 'silver bullet' that will eliminate the need for hard work and innovation, WWANs can be the key to unlocking the restaurant industry's potential. Customers will expect a premium dining experience if they are to ditch online delivery services, in favour of the real thing. And restaurants must find ways to be more flexible in serving customers where they congregate and improve the operational efficiencies while ensuring non-stop WAN availability for all applications. If restaurants make this change, they will be in a good position to come back stronger in 2022.