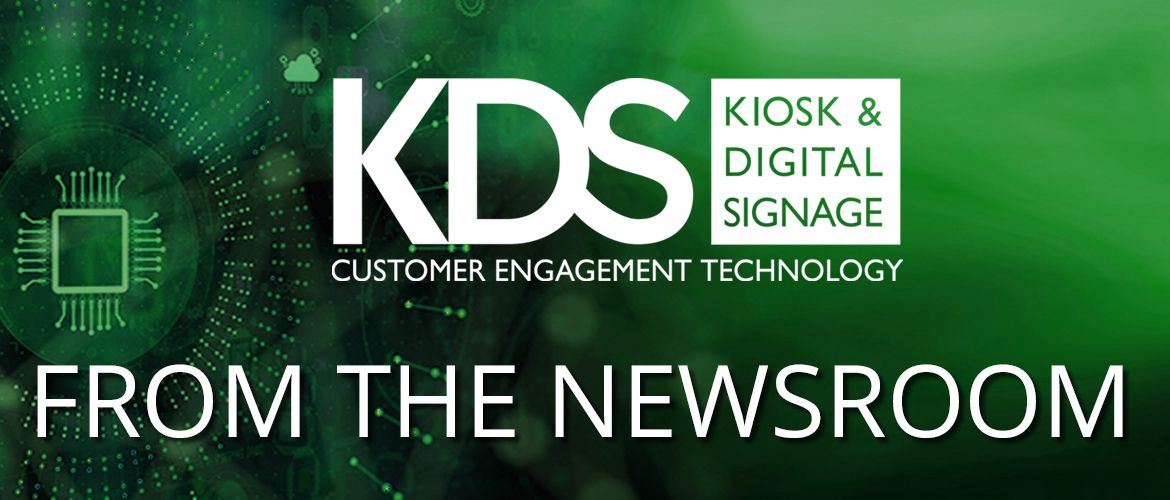 Signagelive has announced a ground-breaking partnership that is set to help customers prove the effectiveness of their digital signage image and video content, before it goes live. In an exclusive promotional tie-up with EyeQuant, Signagelive will offer unprecedented support for data-driven content development, through a complimentary, no-strings-attached, one-month EyeQuant subscription, worth over £375.
With this free month of unlimited EyeQuant neuroscientific analyses, Signagelive can help new and existing customers overcome the greatest difficulty when it comes to delivering impact-boosting digital signage – that is, creating consistently good content that converts.
Instead of having to guess which content design will drive the most engagement for a particular call to action, through EyeQuant, organisations can now generate the AI-driven insights they need to predict and validate, as well as maximise the impact of their campaigns.
Saving time and money, the EyeQuant platform is a faster and much more convenient content performance analysis tool than pre-launch surveys and focus groups.
With just one click, customers can analyse any image or video, and generate user-friendly data reports that visually highlight how viewers' attention is likely to be distributed across the design.
Enabling existing content to be salvaged and optimised for success, without any major redesign, EyeQuant reveals how just a simple colour change, or a reduction and/or re-positioning of some design elements can help accentuate the main messaging.
Serving as quality assurance for design, it gives in-house teams and agencies the validation and confidence they need to go live with campaigns, significantly reducing the time scales required for both the content creation and approval processes.
The promotional partnership with EyeQuant is, according to Jason Cremins, Signagelive CEO, an important step forward: "Effective content is key to the success of any digital signage campaign, but it can be difficult to achieve, and sometimes even harder to recognise during the design stages.
"We believe that, with this EyeQuant promotion, we can offer our customers a unique competitive advantage, enabling teams of all creative abilities to save time and money on the design process, and maximise their chances of campaign success.
"While we already offer integrated AI analytics platforms to assess campaigns' real-world performance, through EyeQuant, we can now deliver data-driven support pre-launch, when there's a real opportunity to speed up content creation and save designs from under-performing in the first place.
"Delivering invaluable insights about the psychology of good design, this EyeQuant initiative offers a clear, value-added proposition for all our customers, requiring no investment, design expertise, or additional products and services."
The EyeQuant patented solution itself works by using a combination of advanced neuroscientific research, artificial intelligence and neural network modelling to simulate how people will perceive designs within the first three to five seconds of viewing. Trusted around the world by market-leading companies, such as Google, Adobe, Meta and Epson, the platform validates its simulations against real-life eye-tracking studies and has been proven to be 90% as accurate.
Of the EyeQuant promotion, Charles Blake-Thomas, EyeQuant CEO said: "We're excited to partner with Signagelive, and demonstrate the enormous potential of our AI for the digital signage industry.
"Our solution is based on the fundamentals of neuroscience – that is, the way humans have evolved to respond to thousands of different visual stimuli. As such, it's just as well-suited for digital signage use as it is for other digital media.
"Designed to pick up 2,500 variables that influence attention, EyeQuant takes into consideration top-down as well as bottom-up processes determining visual saliency. This makes it ideal for understanding how content is consumed – what colours, shapes and forms are likely to help messaging stand out across any digital platform."
Offering step-up content support, just in time for the busiest, peak sales period of the year, this exclusive Signagelive and EyeQuant promotion will run between November 15th 2022 and January 31st 2023.