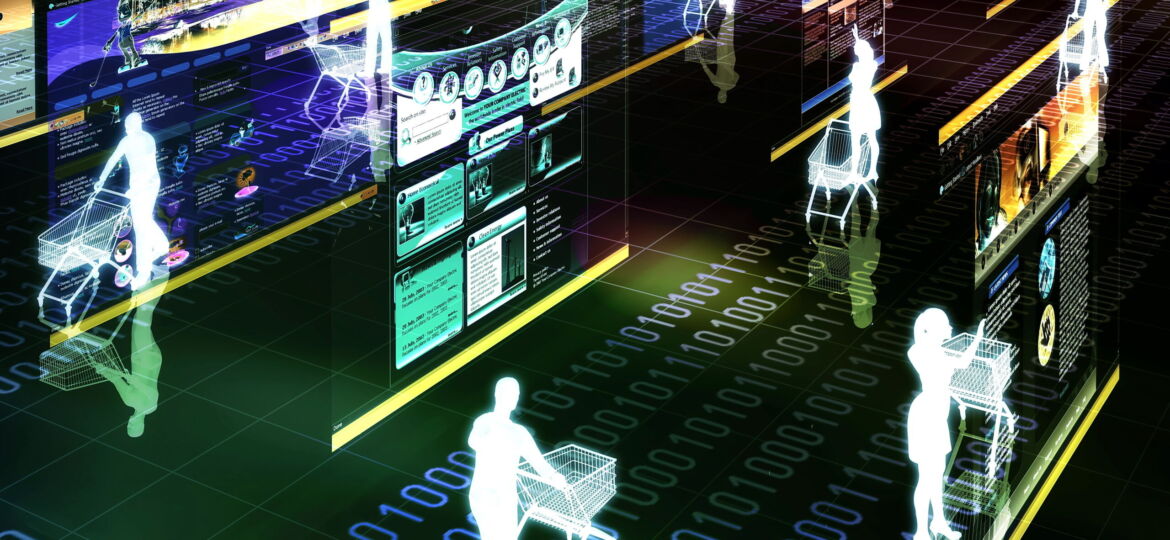 Enabling merchants to enhance the customer experience and stand out from competitors with these digital strategies— now and in the future
By John Tait, Global Managing Director at TNS Payments Market, https://tnsi.com
With the COVID-19 pandemic causing consumers to alter how they shop for, pay for and receive purchases of all kinds, retailers around the world have been required to rapidly adjust their tried-and-trusted business models to meet the changes to consumer buying habits. Retailers that were well on their way to digital transformation have been more adaptable to the shifting needs of their customers and, even post-pandemic, retailers who have invested, or are investing, in digital capabilities will be better positioned to create customer experiences that will help them stand out, using technology-based strategies.
Moving forwards, however, retailers will need to support these future strategies by implementing a connectivity foundation that is more secure, more scalable and more reliable than the traditional MPLS model. For any retailer with more than 100 employees and more than five locations, software-defined wide-area networking (SD-WAN) can provide the connectivity backbone that allows business workflows to remain agile and perform optimally.
SD-WAN can connect dispersed locations over multiple geographical locations and use the best network route available at any given time, so it allows different types of network traffic to be prioritised as needed. This provides for redundancy and a seamless user experience, but it also allows retailers' networks to be more dynamic. For example, using a combination of managed wireless and IP connectivity with SD-WAN instead of purely MPLS can lower or eliminate circuit costs for retailers operating in a mix of rural and urban markets.
Diversity of managed communications, combined with the intelligence of SD-WAN, can improve cost and uptime, which reduces the risk that POS terminals will go down and so the business is not interrupted. It can be layered on top of any connectivity solution to securely connect users with applications, including those in the cloud.
SD-WAN offers retailers the connectivity capabilities they need for in-store and e-commerce digital transformation initiatives. Here are five digital strategies it can support:
1: Free Wi-Fi for customers which merchants can use to gain insights
Not all consumers will return to shopping in physical stores, however, it is likely that most of them will. After all, plenty of people like to see products in the flesh, browse, find deals they might not see on a website, or just get out of the house. Wherever they go, consumers will expect to have connectivity, which means free Wi-Fi is becoming a must-have for retail sites.
SD-WAN allows retailers to securely add on a free Wi-Fi solution for customers without affecting the connectivity layer that supports payments terminals or other digital initiatives in a store. And this free Wi-Fi isn't just a perk for customers, retailers can harness analytics from the Wi-Fi to obtain valuable insights about shoppers' patterns, behaviours and preferences.
For example, Wi-Fi analytics can tell retailers whether the customer is a first-time or frequent visitor. Wi-Fi analytics can show how much time a shopper has spent in the store and where in a store they spent it, as well as aggregate data about overall shopper behaviour. This aggregate data allows retailers to revamp their store layouts to increase sales by highlighting popular items (or placing less popular items near better-selling ones) or placing promotional or add-on purchases near frequently travelled areas.
2: Digitally connect with customers
Even if some consumers aren't physically coming to a store, they still want expert opinions, which has led to some retailers implementing digital concierge services. Consumers can ask questions and view options via video conferencing, giving them the same white-glove experience they'd benefit from in a physical store.
This trend may continue after the pandemic, especially for products that require highly specialised knowledge such as diamonds or audio-visual equipment. SD-WAN can help manage high-bandwidth applications such as live video and clear audio and video by optimising network traffic, so retailers can use their best experts to virtually help customers all over a region rather than staffing people at every location.
Other retailers have moved away from "try-before-you-buy" tactics for safety and hygiene reasons and towards augmented reality (AR) solutions. For example, some beauty stores no longer allow customers to try out a new lipstick shade by applying a sample to their lips. Instead, stores can use AR mirrors that show the customer what the lipstick looks like on them — touch-free. Delivering responsive, smooth AR requires both sufficient capacity on the network and the ability to manage traffic, to protect the AR traffic from jitter and packet loss.
3: Accept and securely support omnichannel payments
Consumers haven't stopped buying, but they have changed the ways they shop and pay for goods, with many turning to e-commerce, mobile apps or curbside pick-up. This new desire for a variety of payment and buying options isn't going away, and retailers must deliver on it. SD-WAN's ability to expand connectivity over a wider area allows retailers to take payments in more places — outdoor terminals, pay-at-the-pump options, self-service kiosks and even via mobile POS terminals, like tablets.
While flexibility in where and how payments can be processed is ideal for the consumer, it can create cybersecurity risks. This is because more payments devices mean more points of interaction to and from apps or internet breakout. Proper security controls, especially for payments, are critical.
With SD-WAN retailers can securely connect all types of payments options, as well as any other devices and networks within a retail environment. Depending on the equipment and/or vendor, SD-WAN can also protect sensitive personal and financial data and traffic, which is key for the retail industry. Regulatory compliance with PCI DSS security credentials is, of course, also critical within a retail environment, and some SD-WAN solutions available today have been designed to incorporate PCI DSS requirements.
4: Rethink store layouts using smart cameras
Today, catching break-ins and providing surveillance aren't the only reasons for using security cameras. New always-streaming smart devices can capture shopper patterns that can drive strategy and improve decision-making. Retailers can see what's happening at their physical locations, observing foot traffic patterns and gauging customer reactions to learn more about shoppers' preferences and their intent to purchase.
Cameras can yield actionable insights to improve in-store offerings, maximise the placement of sales associates and in-store displays and even develop individual promotions. While tying these into a store's analytics and network means there are even more devices on a retailer's network, SD-WAN allows retailers to manage traffic to avoid a network from overloading.
5: Optimise the supply chain and inventory systems
The supply chain issues that some retailers experienced earlier in the COVID-19 crisis demonstrated the importance of being able to efficiently manage supply chains. Especially as shoppers demand more e-commerce options and faster delivery, retailers must be able to quickly perform inventory checks, automate orders for high-demand stock, and track orders in real-time. SD-WAN can help retailers streamline operations and eliminate any network downtime, so all systems stay up and running.
What's more, many retail giants have started blending their stores and their inventory centres, indicating the lines between brick-and-mortar and e-commerce will become even more blurred. For example, big EU-5 retailers such as Tesco and Carrefour have expanded online with in-store inventory, while Amazon — the original e-commerce company — has been rolling out physical stores in select cities.
The good news is that you don't have to be a global brand to exploit the advantages of connecting your business over SD-WAN. SD-WAN helps mid-sized merchants who want to set up a mobile order/e-commerce fulfilment centre, a ghost kitchen to expand service areas or a seasonal kiosk location to test demand before committing to real estate. SD-WAN allows retailers to interconnect these new channels and locations in days rather than months through the fast deployment of equipment and connectivity.
This means retailers can gain a larger yet flexible footprint without committing to another fully outfitted customer-facing storefront. And by prioritising bandwidth-intensive retail workloads, such as retail analytics and inventory systems, SD-WAN can improve bandwidth efficiency and optimise inventory operations and productivity.
Get ready for a new future
Retailers need to simplify, secure and improve their network across all branches and locations to support continued digital transformation; remain agile in the face of change; and improve in-store and e-commerce customer experiences. SD-WAN can consolidate point solutions, simplify network management, provide visibility into data applications, and support new bandwidth-intensive digital strategies — all while supporting business-critical applications so that payments stay up and running.
However, some retailers may be challenged to implement this technology, either because their in-house IT staff doesn't have the time, or because they don't have in-house IT. Fully managed solutions can help in this instance. They remove the hands-on work of deployment while giving a business all the capabilities of SD-WAN, allowing retailers to focus on transforming the customer experience, not their network.
John Tait is Global Managing Director of TNS' Payments Market business. He is responsible for identifying and driving growth across the Americas, Europe and Asia Pacific regions, and is focused on meeting the unique requirements of TNS' customers.