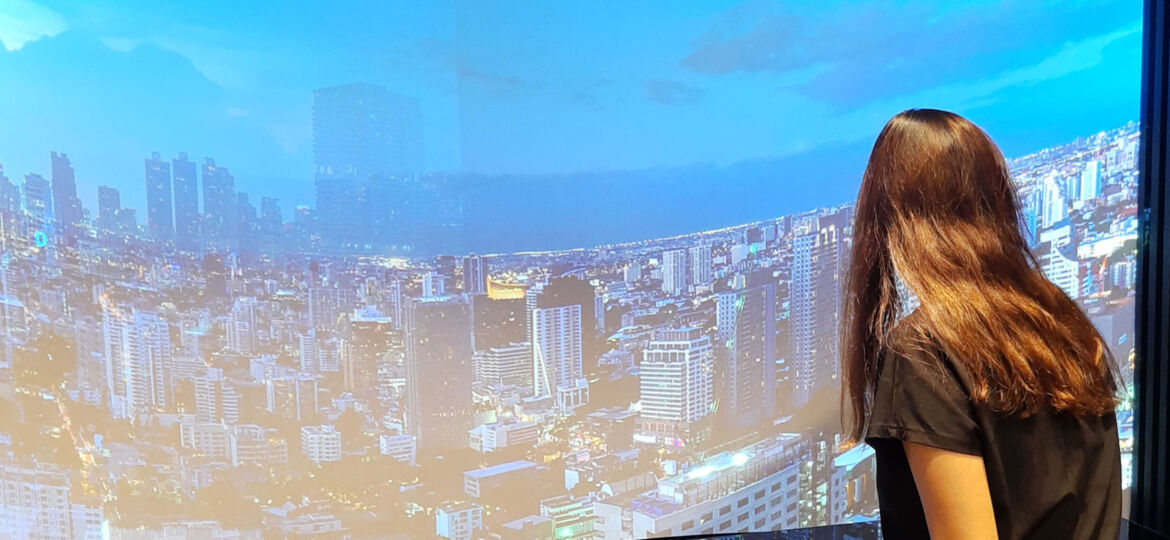 Zytronic's patented multitouch projected capacitive technology (MPCT) with object recognition has been selected for integration into interactive tables in Thailand. The 55in touchscreen, which is being used as a real-estate marketing asset in Bangkok, enables property buyers to virtually visit apartments at Singha Estates' prestigious ESSE Asoke condominium development.
A recent entrant into real estate, Singha Estates noticed immediately that one of the main pain points from a buyers' perspective was slow access to detailed property information. For its latest 55-floor towering development, consisting of over 400 residential units, the company also wanted to create a sales tool that would add that extra 'wow' factor to the purchasing experience.
Singha Estates approached DEC Media, a company that produces marketing software and services for the top real estate groups in Thailand. The firm had previously developed a virtual reality room viewer, which helped improve the customer experience in many ways, but to provide additional information would need something more interactive. After consulting with Zytronic's local partner, Athens Communication, the 'Object Touch' concept emerged.
The resulting touch table uses Zytronic's 55in ZyFilm multitouch film, which is a flexible, rollable projected capacitive touch sensor available in any size/format up to nearly 90in. Athens laminated the touch foil onto the rear of a glass panel forming the surface of the table and mounted a display beneath. The novel object recognition technology is integrated within the associated ZXY500 touch controller's firmware. "When used in touch tables, object recognition technology provides a novel way for the user to engage with the touch screen," says Sutat Wichaikhammas, CEO and Founder of Athens Communication. "Each conductive object links to different content, from detailed plans to video content, which is displayed on the screen."
"The technology allows a suitably designed object to be placed on the touchscreen surface and, by rotating it, all the relevant information can be displayed automatically," says Kedwadee Jeeradechatam, Project Coordinator, Singha Estates. "For example, a virtual tour of the condo and its layout – you can even look out of the 'virtual' window and see stunning, panoramic views across Bangkok – both day and night. It's a fantastic way to create a deeper connection between our customers and the projects we offer."
A key advantage of Zytronic's object recognition solution is that although the screen will continue to respond to multiple touches, any unregistered objects placed on the surface of the sensor, which do not have the requisite 'tags' on their base, are disregarded. Therefore, a sleeve, cup, pen or handbag coming into contact with the table will be ignored.
Athens' software development team took Zytronic's open source object recognition protocols and then worked closely with DEC Media to develop the application and the content for the sales kit. In doing so, Athens was able to provide a complete, turnkey solution to DEC Media and Singha Estates, from brainstorming the initial design, designing and building the hardware, writing the software to final installation and servicing.