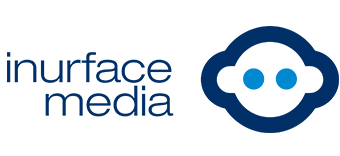 With the country still largely in lockdown, with social distancing measures as part of the controls around COVID-19, UK businesses are starting, with caution, to explore ways in which adaptations need to be made to ensure a safe movement back to normal working and operating patterns once government recommendations allow it.
Entrepreneur Josh Bunce, founder and CEO of Bristol born inurface Group, has developed a number of solutions which will, using a combination of the existing expertise the company has and the utilisation of various technologies, help support businesses back into operation as well as offer vital reassurance for the public using these services.
Using their background and expertise in retail communications solutions and signage, the focus in inurface Groups's mind is twofold. Firstly, an office environment to keep employees safe and allow them to return to work and secondly a retail situation where the public will need to be managed and proactively communicated with, to ensure a safe experience for all.
The first item developed by inurface Group is a thermal monitoring camera which, at distance, can remotely read multiple individuals' temperatures within 0.3 of a degree. The technology uses an integrated cloud based system to share this data in real time with store managers, security teams and even remote head offices. This tech allows businesses to practically, without disruption, monitor large numbers of people's temperatures in a short period of time and act as necessary to keep areas safe for operation.
This adapted technology has been used historically in various ways but never before in these settings, and often with less accurate readings or requiring people to be within a closer range of the device.
The second item, a digital signage hand sanitiser, has combined two technologies to encourage high levels of sanitation at points of entry to stores and offices while allowing the same consumer to be targeted with messaging specific to each location.
The screens can be used depending on the unique setting, for example, to regulate crowd flow into a food store, to communicate precautions being taken and offer tailored advice to users through easily positioned monitors.
These highly visual units, whether in a work or retail setting, with hand sanitiser attachments,, will mean more individuals are likely to digest the vital messaging being communicated.
Josh Bunce, CEO and founder of inurface Group commented:
"It quickly became evident at the start of COVID-19 that the UK, and global, retail and office space was set to change in the long term and technology could support our economies return to health.
"For us, it wasn't about re-inventing the wheel, but about looking at what solutions we had previously offered as a business, as well as the technology available for adaptation, and working on creative ways these could quickly and practically support businesses and reassure the public."

Josh Bunce, CEO and founder of inurface Group
inurface Group has over 10 years trading experience. Having started life as a small digital signage business in 2008 the company has grown and diversified, incorporating other companies into its operations, to offer a complete digital signage and media network solutions company operating throughout the UK and counting businesses from Westfield and Boohoo to Sport Direct and Boots as clients.