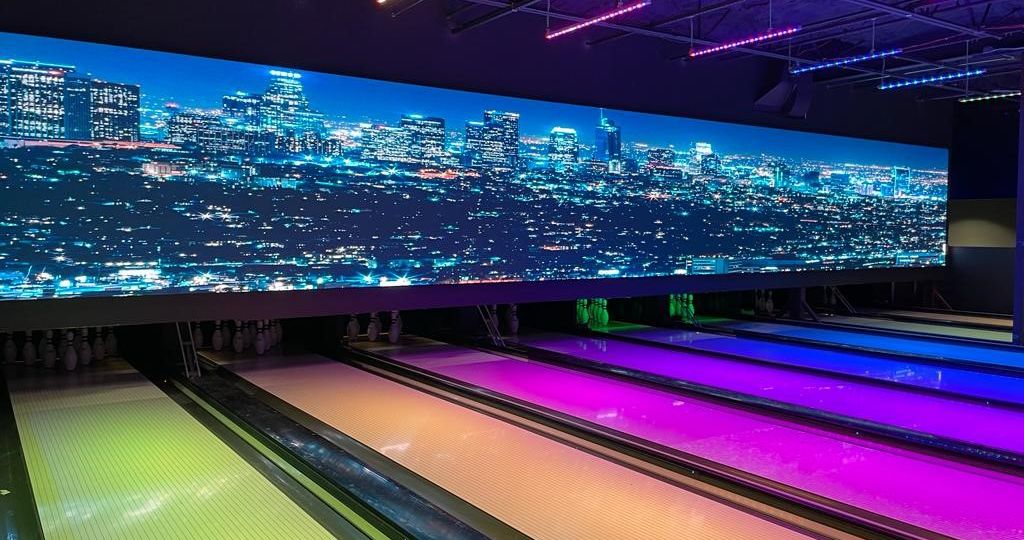 Ventola Projects has announced the completion of an exciting new project based in the US.
Mick Ventola, Managing Director of Ventola Projects and his team of engineering experts have been working closely with the management team and facility owner at the Johnson City Tiebreakers facility based in Gatlinburg, Tennessee, to deliver a comprehensive range of experiential & lighting technology to support the growth and expansion of the business.
The facility is now enhanced with state-of-the-art experiential and lighting technology, including Ventola's iconic VAvR lighting, LED panels and an interactive projection system. All of these work in harmony together to deliver an engaging customer experience while simultaneously delivering energy-efficient solutions to the facility owner.
Ventola said: "It's fantastic to have been given another opportunity to work with the Tiebreakers chain at its new FEC location, based in Johnson City, Tennessee.
"After working on this project for the past couple of months, we're delighted to see it come to fruition and we can't wait for the people of Johnson City and the wider Tennessee area to experience the new facility!"
With the revival of the FEC industry now in full swing, it is developments such as these that are proving to be vital to the continued strength of the industry in a post-covid environment.
"I feel very passionately about finding ways to support businesses in this new post-covid age," Ventola continued.
"And by installing solutions such as the ones we provide at Ventola Projects, I feel confident that FEC facilities in the US, as well as around the world, will be prepared to offer guests incredible experiences that can ensure they will thrive."
Ventola Projects and Tiebreakers have now collaborated on a range of projects, and we're excited to see what is up next for the two businesses.