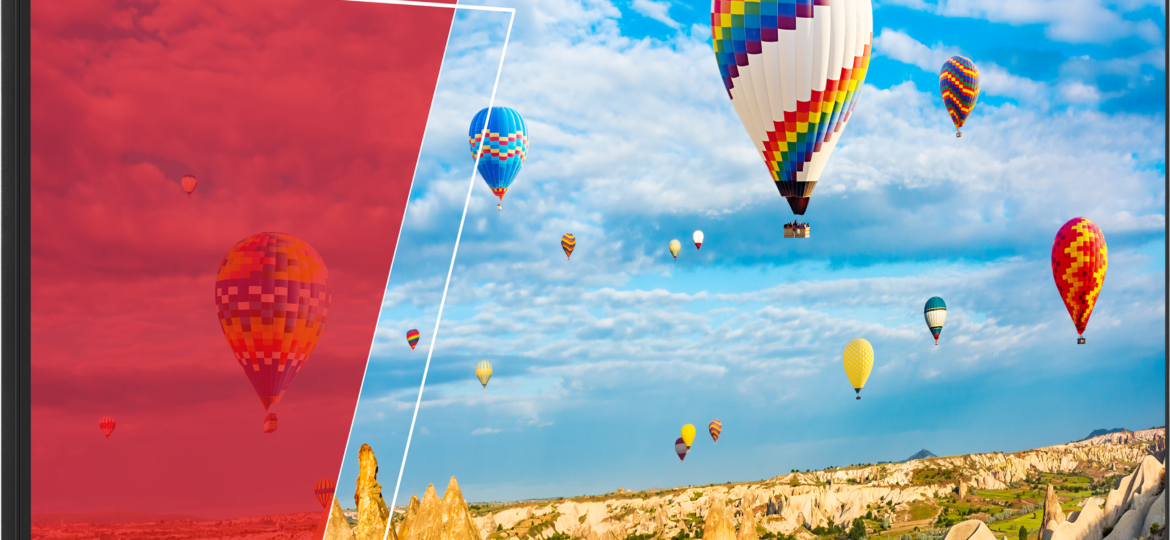 Vestel Visual Solutions has announced the expansion of its display range with the arrival of the new Q Series family. Featuring four new 24/7 models – the 65in QN65, 55in QN55 and QP55, and 49in QP49 – the Q Series is built to meet the needs of businesses across a number of sectors, delivering outstanding high-res picture quality within a slender E-LED design.
The Q Series has been created with high-end content front of mind. Excellent picture quality is delivered through UHD resolution and HDR 10 on the QN65 and QN55, and FHD resolution on the QP49 and QP55. A 500 NIT brightness level on the QN65 and QN55, and 700 NIT on the QP49 and QP55, also provide notably high brightness for displays of this size and price-point, making them a vibrant and cost-effective solution for areas of high ambient lighting – within retail spaces, schools, or corporate environments.
Each of the Q Series displays has been specifically designed and tested for 24/7 usage. This includes a panel lifetime of more than 50,000 hours, as well as a durable yet slim-line E-LED design with narrow bezels to provide a premium look and feel for any business. The flexibility of portrait or landscape orientation, combined with the option of three different display sizes, also ensures the Q Series is equipped with the versatility to be used in almost any space.
Ease of use is built into the Q Series, with an abundance of connectivity and CMS options available to simplify operations for the end-user. Android OS brings with it access to a multitude of third-party applications and software, enabling users to manage and display content in the ways they want to. Built-in browser connectivity allows for quick and easy connection to the internet, meaning businesses can automatically showcase content from their website or a predefined URL. This is in addition to a variety of connectivity options, including three HDMI ports, an OPS slot, external control, and a USB media player.
A maximum bezel width of just 12.1mm allows for the Q Series to be tiled to create a cost-effective and dynamic video wall. Dedicated built-in video wall software allows users to easily expand content across multiple screens to maximise its effectiveness.
David Flintoft, Sales & Marketing Director, Vestel, said, "We believe that the Q Series addresses a real gap in the market for high brightness, E-LED displays of this size, at an affordable price-point. With a slim and stylish design and ultra-crisp high-resolution display, the QN65, QN55, QP55 and QP49 are built to captivate audiences with vibrant content throughout the day. With the arrival of the Q Series, we now have our most comprehensive range of B2B displays ever. We're excited to bring further models to market in the coming months as we continue to innovate in order to meet the needs of our UK customers."