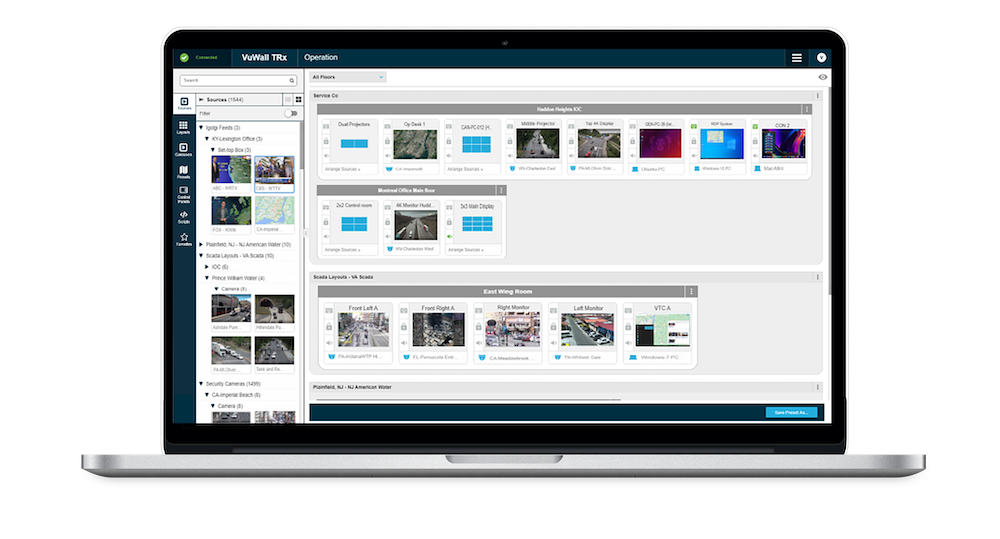 VuWall has announced that TRx – the company's powerful, centralised video wall management platform, now in version 3.5 – has won the Systems Contractor News 2023 Installation Product Award for most innovative signal management product. 
The award was presented at InfoComm 2023 in recognition of the product's new PAK KVM feature, which enhances VuWall's PAK nodes with KVM functionality and support for the VuStream 350 IP KVM encoder.
The latest update combines AV-over-IP distribution, advanced multiview wall control, and KVM management. The PAK KVM feature allows operators to seamlessly control local and remote IP sources using a keyboard and mouse on their personal video wall, local displays, or on the main video wall, which are driven by VuWall's award-winning PAK video wall and KVM nodes. PAK is a scalable, networked, multiview node that is now available with KVM capabilities. With this cost-effective and compact appliance, integrators can simplify video wall deployments, reducing project risk and offering improved reliability.
As part of VuWall's ecosystem, PAK is managed by the TRx centralised management software platform. With TRx, users can configure, manage and distribute virtually any source type to any display with an easy-to-use drag-and-drop interface. TRx ensures interoperability in a multibrand AV-over-IP infrastructure and enables users to easily create customised control panels to run in a browser, on a tablet or a mobile device without any programming using its built-in control panel designer. The TRx KVM capabilities are ideal for multiroom visualisation, situational awareness, control rooms and remote operator environments.