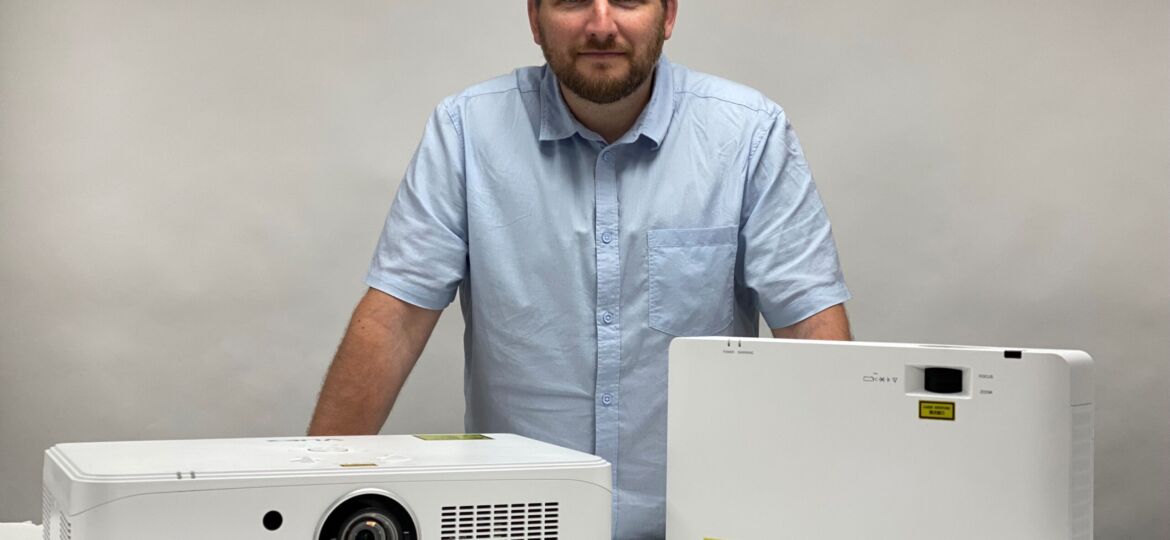 UK technical solutions distributor, Visualization, has announced that it will distribute the VUE2 product line for the first time in the UK.
Backed up with an impressive seven-year warranty, VUE2 offers an extensive range of 3LCD laser-based projectors across a range of brightness (4,000+ to 7,000 ISO lumens) and resolutions (XGA to WUXGA). VUE2 products all feature laser technology as the light source, which offers both high brightness and long lifetime.
With a complement of 21 products that cover installation, portable, and Ultra Short Throw (UST) series, the VUE2 range is ideally suited for the corporate, education, house of worship and rental staging markets.
On the signing of the agreement, Visualization Managing Director, Nick Pidgeon, commented, "The VUE2 product line fills a gap vacated by a number of manufacturers. With a range of resolution and brightness at extremely competitive price points – and backed up with a reassuring seven-year warranty – we believe the VUE2 product range will be very well received in the UK."
Mohammed Sajjad, Product Manager at VUE2, added, "The UK market – via Visualization – offers us a tremendous opportunity to grow the VUE2 brand. We are very excited by what Visualization can offer in both distribution and the support of the product line."