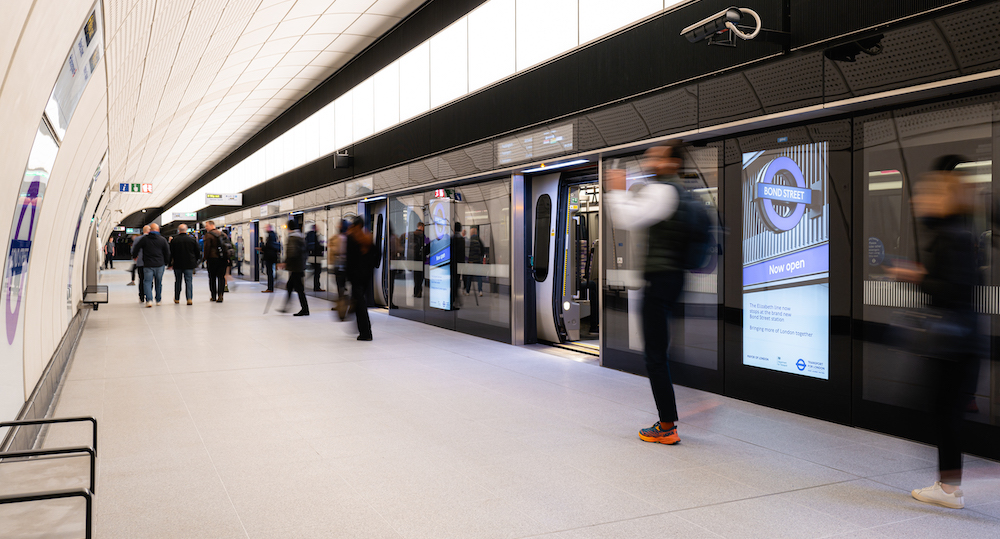 Yahoo has announced a new integration with DAX, the pioneering digital advertising exchange created and operated by Global. DAX's premium digital outdoor inventory is now available for advertising partners to purchase programmatically through Yahoo's omnichannel DSP, in addition to audio.
The integration means Yahoo DSP customers can now activate digital outdoor campaigns on DAX's inventory of over 2,400 premium digital screens across the UK, including the ultra-HD new format screens on Transport for London's Elizabeth line, delivering premium commuter reach for advertisers. It will also help brands deliver measurable, contextual campaigns to target audiences with dynamic ad-serving capabilities, real-time ad rendering, audience insights, and more.
Josh Partridge, Head of EMEA at Yahoo, said: "Our new integration with DAX opens up even more opportunities for our Yahoo DSP customers to reach audiences in effective, measurable ways. Global's premium digital screens add flexibility and reach to any multi-channel digital ad campaign and through our platform, advertisers can connect to people when they're out and about as well as on their mobiles, desktops, TVs, headphones and more. It also means that the Yahoo DSP now reaches over 90% of the UK's programmatic Digital Out-of-Home screens."
Mark Halliday, Global's Director of DAX said: "Our digital outdoor screens are situated in prime locations across the UK, so they offer significant exposure and reach. With Yahoo's impressive client network, we're looking forward to seeing ad campaigns brought to life and used in clever ways to make the most of our programmatic and data capabilities.
"Yahoo is known for enabling innovation in advertising, and programmatic outdoor offers endless opportunities for brands to flex their creativity. Together, we can overlay multiple data sets – from weather and location, to live sport scores and pollen count, social media interactions and much more – which will enable advertisers to stand out with their campaigns and build relevance with passers-by."