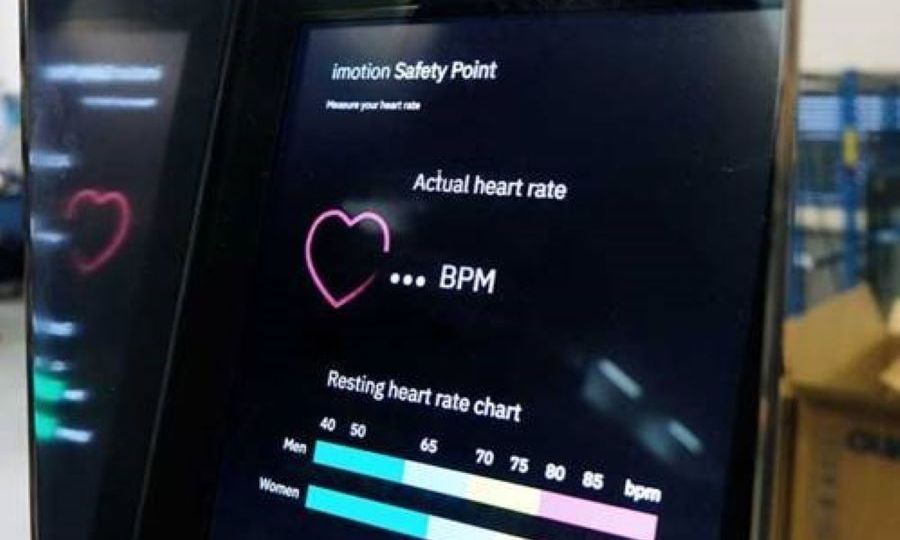 Zytronic has announced that its multitouch projected capacitive (MPCT) sensor has been integrated into a new digital signage totem that also benefits the community in which it is installed. In a novel development, Slovenia-based digital out of home (DOOH) systems manufacturer, Infinitus has chosen Zytronic's touch technology to create a user interface that enables members of the public to view first aid information, call the emergency services and even obtain rapid access to an in-built automated external defibrillator (AED).
Wayfinding and informational digital signage totems are a sizeable investment for municipal governments who want to update their urban infrastructure to create 'smart', networked cities. As these large-format outdoor displays are typically installed in locations where there is a high footfall, such as railway and bus stations, points of interest and tourist attractions, the obvious route for generating revenue to cover costs is through on-screen advertising.
An innovator, long experienced in designing and manufacturing premium DOOH systems, Infinitus has added many features to its latest imotion Safety Point twin-75in totems, including NFC, WiFi, cameras, and sophisticated sensors to gather and display local weather and air quality information. Furthermore, an interactive module on the side of the unit enables public access to an AED and emergency support. "The usual locations of outdoor digital totems are accessible public spots," explains Damjan Oven, CMO at Infinitus. "These sites are therefore perfect for AEDs."
Infinitus has been a Zytronic customer for well over ten years and is supported via their local distributor, Eurocoin Components. However, when developing the interactive medical support module, the Infinitus engineering team also collaborated directly with Zytronic to design a rugged, projected capacitive touch sensor that would meet their demanding specifications. The finished unit incorporates mechanical push buttons to call for emergency services and a heartrate sensor, together with a vandal-resistant touchscreen capable of working reliably in all weather conditions, delivering helpful medical information 24 hours per day.
Working in close cooperation with Zytronic, a fully customised 18.5in ZyBrid multitouch sensor was created that includes three machined apertures for emergency SOS buttons and the heartrate monitor. Each of these holes has a precision chamfer to both sides, which enable Infinitus to mount and completely seal the mechanical buttons. Zytronic also printed a black border on the rear of the touch sensor with a backlit logo creating an easy-clean, all-glass surface. Furthermore, the 6mm thermally toughened glass used in the bespoke touchscreens delivers optimum vandal-resistance and incorporates anti-reflective enhancements on both sides to maximise display clarity, even when viewed in direct sunlight. "When we were developing our imotion Safety Point totem, Zytronic's in-house customisation capability and touchscreen knowhow were key to our success," adds Damjan Oven. "It is more than just a digital sign; it enriches the public environment and helps save lives."