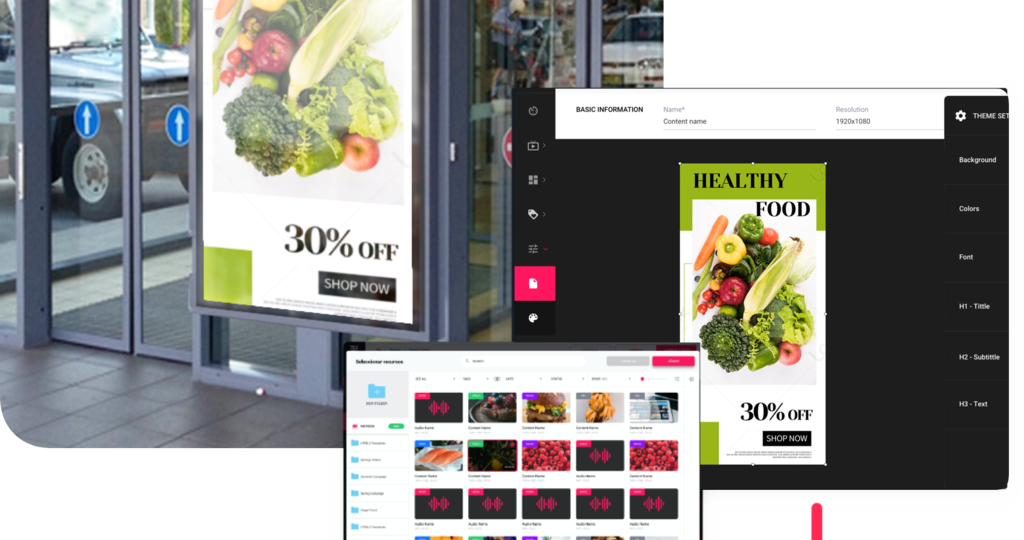 nsign.tv showcased the new functionalities and improved usability of its digital signage platform and the positive impact the technology can have on businesses at ISE 2022.
"At this year's ISE, as well as exhibiting our platform's technological advances, we demonstrated that digital signage is much more than simply showing content on a screen. It has evolved to the extent that it enables full interaction with audiences, with examples such as tactile screens, interaction with IoT devices and AI analytical functions," explained Toni Viñals, CEO of nsgin.tv.
The company's 32sqm booth was fitted out with different displays where visitors appreciated the interoperability of nsign.tv that makes it completely compatible with any technology or device. For instance, a 3×3 videowall with 42in LCD screens by iiyama, gave live demos of the platform, including the launch of synchros on IOT.
Visitors to the nsign.tv stand also saw the brand-new onboarding system for new users that lets them browse the platform with a help wizard so that they can follow all the right steps to post content on a virtual player.
Also on display were Smart Playlists, a new way of working to create smart playlists quickly, and automatically manage the posting of content by means of the advanced use of a tag system, in addition to Applets, micro applications in HTML5 that facilitate working with connectivity in multiple systems to show content dynamically and save time and production costs.