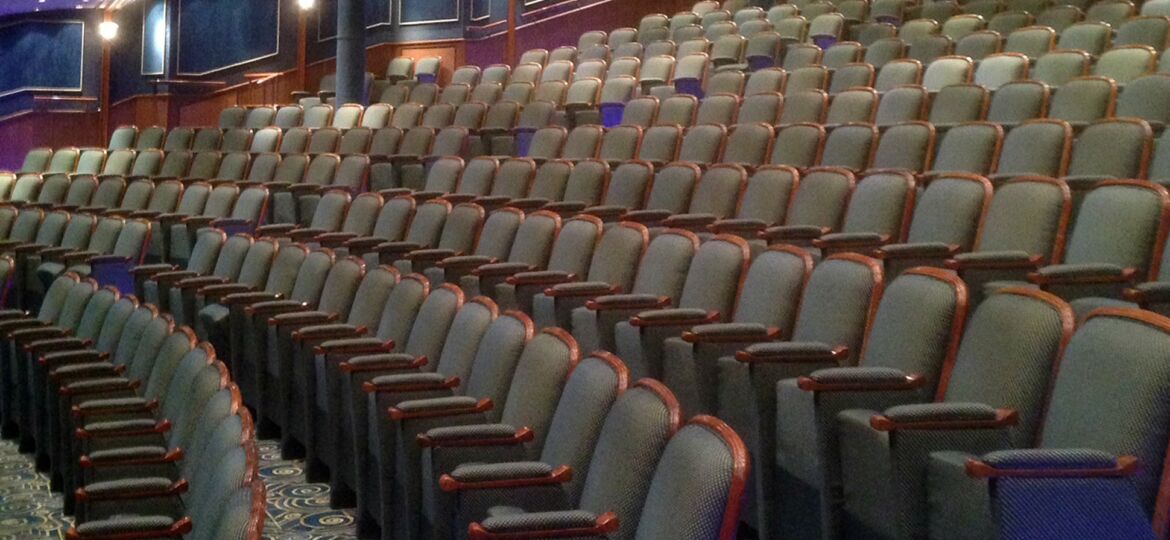 By Matthew Margetts, Director of Sales and Marketing at Smarter Technologies.
https://smartertechnologies.com/
On May 17, Britain's phased reopening plan allows for areas of the entertainment industry to reopen. Soon, cinemas, bowling alleys, indoor arenas, indoor adult group sports, exercise classes and theatres should be available to the public once again.
The UK's largest hospitality firms recently signed a letter urging the Prime Minister to commit to a reopening of indoor hospitality on 17 May to save the sector. However, a government spokesperson said: "We cannot be complacent or lose sight of the risks this virus poses." The government is concerned that as restrictions are eased and people start moving around again, the transmission of the virus can occur. Prime Minister Boris Johnson said the government was doing everything it could to ensure people could return to events and travel "as safely as possible".
With indoor venues opening up, safety is still of paramount importance, and there are several regulations to which hospitality businesses must adhere. Here, smart, connected technology can help indoor entertainment offerings achieve compliance and improve customer and employee safety—both now and into the future. Here's how smart technology can be applied in different sectors of the hospitality industry.
Indoor pubs and restaurants
Pubs and restaurants with outdoor seating were allowed to open in April, but this left many indoor venues unable to open their doors. Now, indoor pubs and restaurants are hoping to reopen in May and start recovering their lost profits while doors were closed. Smart technology solutions can help owners improve health and safety and get back on their feet.
Prevent overcrowding
Occupancy monitoring sensors connected to a central control dashboard can alert hospitality managers when a certain area in the pub or restaurant is close to capacity. They can then put in measures to control access to that area and prevent overcrowding. This not only reduces the likelihood of transmission but also provides a better experience for customers, reducing the need to squeeze past or be close to other people in tightly knit bar areas.
Prevent unnecessary contact
Digital technology has already disrupted the food industry, with restaurants opting for online ordering and food delivery. As pubs and restaurants reopen, technology will continue to impact the guest journey at multiple touchpoints. Examples include contactless ordering, contactless payments and dynamic online menus.
These systems can provide multiple benefits, including:
Peace of mind for customers

Additional guest spend

Less margin for human error

Better tracking of guest purchasing habits to inform optimisation and decision making
Data becomes available to pub and restaurant managers at their fingertips, allowing on-the-fly decisions to be taken around stocking the best-selling beers or menu items to maximise sales within the hour.
Cinemas, bowling alleys and theatres
Contactless payment
In an age of reduced contact, the exchange and handling of cash, debit cards and credit cards have become a concern for many members of the public. As entertainment venues reopen, they should look to contactless payment options for customer safety, peace of mind and convenience. Mobile wallets and other contactless payment methods are gaining widespread use, and the days of the wallet could well be numbered.
No-touch access control technologies
Reducing touchpoints in public entertainment spaces includes lowering the need to touch high-touch surfaces such as elevator buttons, taps, and door handles. Smart sensor technology can be applied to almost any surface to help automate movements and action according to occupancy and function. For example, smart tags and sensors placed on entrances and exits can test for the presence of a ticket and open doors or barriers automatically without the guest needing to touch any surfaces.
Sporting venues and concert arenas
Crowd control
Smart temperature detection systems and kiosks can help venues manage guest flow and ticketing. Thermal detection cameras can be placed at the entrances to sporting venues and concert arenas to take the temperature of guests entering the venue, test for the presence of masks, and control access depending on these factors. The functionality can be extended to scanning a digital barcode as a ticket. Instead of checking for these things manually, a smart system provides a far more safe and efficient way to control crowds coming into a venue.
Clearing the air
Venue ventilation is a key consideration when trying to reduce the spread of the virus. In fact, improved ventilation and testing before and after events is one of the approaches being tested for mass gatherings and indoor events in the UK. A smart air quality monitoring system can test for the levels of various gases, humidity, temperature and other factors to ensure that these are kept at optimal levels within an area. If sub-optimal conditions are detected, the system can be linked to the venue's HVAC, windows, doors and other air control systems to automatically adjust the settings and thus the air quality.
Automated water hygiene monitoring
Many sports venues and concert arenas have been vacant for the last few months, which means that water systems have been lying dormant. This increases the risk of Legionella bacteria proliferating in a venue's water system and infecting people once the system is back in use.
Typical Legionella prevention measures include flushing every outlet at regular intervals and testing the temperature of the water to ensure that it's not sitting at optimal conditions for Legionella to grow. These records must be kept for at least five years. To do this manually is a time-consuming and resource-heavy process.
Venues reopening in May should look to automated water temperature testing and flushing systems to streamline the Legionella compliance and monitoring process. An automated system flushes outlets and tests water temperatures in real-time without the need for manual intervention. The data is transmitted to a cloud-based dashboard which stores records and automates regular reports to help venues demonstrate duty of care.
A technology-driven future for hospitality
Over and above the required health and safety benefits of smart technology, the Internet of Things (IoT) helps to propel hospitality venues into the 21st century, with new technology streamlining operations, reducing costs, and improving the guest experience.
Long after the pandemic has passed, technology will power hospitality businesses forward in an increasingly competitive market, giving businesses the tools they need to reach their guests in the right way at the right time, enhancing the guest experience and building sustainable success for the future.