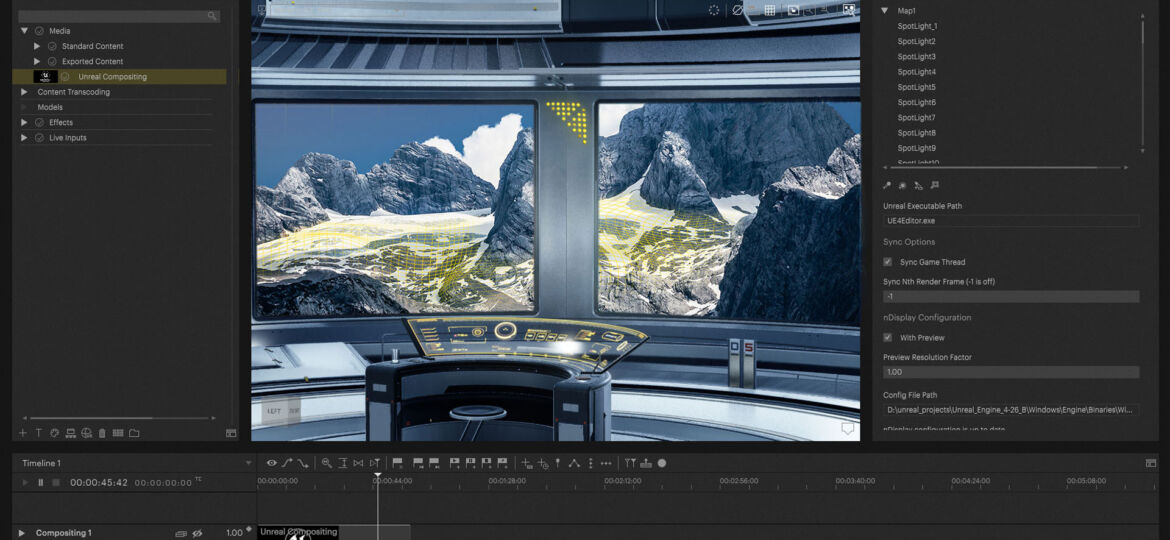 AV Stumpfl presented its new Monolyte unibody screen system and the new PIXERA four media server at this year's InfoComm show in Las Vegas, Nevada.
The new unibody screen system Monolyte is perfect for small meeting rooms and can be easily assembled, even by non-specialists. AV Stumpfl Managing Director, Todd Liedahl, explains what makes the new product so relevant: "As we travelled the country visiting our customers, one thing became clear, there is a gap in the market when it comes to small meeting room screens. We believe we have accomplished this in a great system, that even I can set up by myself in three minutes."
The intuitive product design means that setting up a Monolyte screen can happen very quickly, without the need for additional tools. High precision extruded aluminium profiles and snap joints define the skeleton of the projection screen. The entire frame block unfolds and the snap joints lock automatically.
As an additional option, a so-called 'skirt' can be mounted to the double studs at the bottom of the projection surface and along the lateral sides of the screen legs, should customers want to visually disguise the bare legs themselves.
Monolyte will, at first, only be available in North America.
AT64-SHIFT projection screen legs were also shown at InfoComm. This ingenious product makes it possible to assemble a large mobile projection screen in a matter of minutes and to adjust its height in just a few seconds.
Another highlight of the AV Stumpfl booth was, without doubt, the brand new PIXERA four media server.
PIXERA four is an incredibly powerful media server hardware system, perfect for highly demanding real-time graphics applications and XR/AR broadcast setups. 12G-SDI I/O support, a 10 GB/s default data read rate and five PCI 4.0 slots are some of the key system features of AV Stumpfl's new high-end server for 4K and 8K playback.
InfoComm visitors also had the chance to discover the versatility of AV Stumpfl's show control solution PIXERA control, which was developed for handling complex integrated systems.
This distributed integration and control framework empowers users to seamlessly host new functionalities within PIXERA and to control all aspects of an extended project environment.
Third-party systems can communicate directly with the PIXERA API via dedicated 'modules', like in the case of Beckhoff Automation, the Smart Monkeys' ISAAC ecosystem or Loupedeck custom consoles.
PIXERA specialist and Global Business Development Manager, Conor McGill, comments on PIXERA's growing popularity in the US: "Over the last year, the excitement about PIXERA here in the US has been tremendous. Not only has PIXERA been an integral part of ground-breaking projects across fixed install, live event, and virtual production markets; but more and more media server professionals have begun to adopt PIXERA as their primary tool through our training programs, with virtual production and unreal engine integration being particular areas of interest. Our team is looking forward to sharing our latest hardware and software developments with the growing PIXERA community at InfoComm."